The most expensive wines in the world, with prices that continue to rise over time. What exactly is it? Is it a one-of-a-kind product that will wow sophisticated guests, or is it a decent long-term investment opportunity? Each purchaser of such wine may have his or her own motivation for doing so. In this post,  we present you with the list of Most Expensive Wines in the World.
Two things are constant: bottles of exorbitantly costly wine and individuals eager to purchase it, despite the fact that some bottles cost more than $200,000 per bottle. Every time you take a taste of wine, it transforms into an opulent royal experience. It is mentioned in all ancient scriptures, and its allure is so great that many faiths discourage people from consuming wine. Today, the vineyards of southern Europe are regarded as more than a cultural treasure.
Here is a list of ten bottles of wine sold that were so pricey that they were the stuff of fantasies.
1. 1945 DOMAINE DE LA ROMANÉE-CONTI, ROMANÉE-CONTI GRAND CRU – $558,000 
An Asian collector paid $558,000 for the 1945 Domaine de la Romanée-Conti, Romanée-Conti Grand Cru at Sotheby's in New York in 2018. Jaws fell and eyes popped. However, the global record for the highest price paid for a 750 ml bottle of Burgundy was broken. Not only that, but it also became the world's most expensive bottle of wine. It is, after all, a vintage unicorn wine from a legendary vineyard. The seven legendary red and white wines from the 4.5-acre Romanée-Conti vineyard are the pinnacle of burgundy excellence. 
In addition, the year was scorching. As a result, the wines were extremely concentrated. Then there was the hail and cold, which reduced productivity. There were just 600 bottles made. The majority of them are no longer alive. The lengthy, complex smells, layers of earth and spice tastes that demand to be appreciated in every drop, and a velvety texture packed in the bottle make it worth more than $500,000. 
2. SCREAMING EAGLE CABERNET SAUVIGNON 1992 – $500,000
Americans are known for getting the finest discounts. The most expensive bottle of wine ever sold was manufactured not in Italy or France, but in America — specifically, Oakville, California. The wine has earned cult status due to its rarity and little quantity of wine made from here. 
In 2000, a bottle of Screaming Eagle Cabernet Sauvignon 1992, regarded as "outstanding," fetched the astonishing sum of $500,000 at a charity auction. This wine is matured in 60 percent new oak and is opaque purple in colour. It is unfiltered and unfined at the time of bottling. It smells like jammy blackcurrants and has faint hints of wood in it.
3. JEROBOAM OF CHATEAU MOUTON-ROTHSCHILD 1945 – $310,700 
This is a product of the world's wealthiest family, thus the price is not surprising. These wines are produced in the vineyards of Nathaniel Rothschild, who purchased the estate in 1853, and are among the most valuable in the world. 
The 'V' in the 1945 label represents the Allied victory in World War II, and this vintage is regarded as one of the greatest of the previous century. While a typical 750 ml bottle costs $310,700, a glass of this will set you back roughly $8,631. On the nose, it has mint, dry green moss, vanilla, and dry pine needles, while on the taste, it has dry earth, raspberry, and sweet dried cherries.
4. 1947 CHEVAL BLANC – $304,375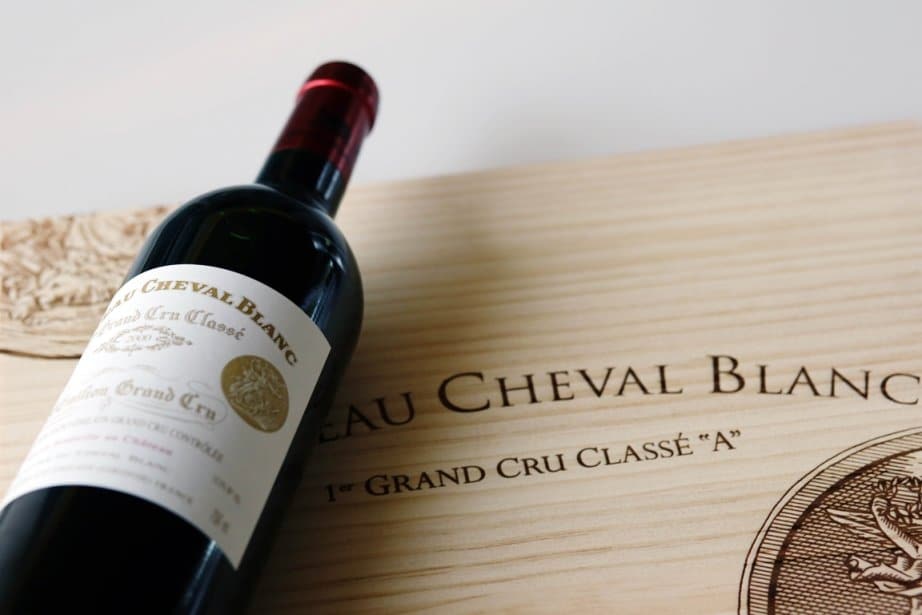 The 1947 Château Cheval Blanc, sold at Christie's to an unidentified bidder for $304,375, is widely regarded as the greatest Bordeaux ever produced. Chateau Cheval Blanc is one of the world's most distinguished producers, having received the ultra-exclusive Premier Grand Cru Classe (A) level in the Classification of Saint-Emilion wine in 2012. 
Nonetheless, it has a pretty amusing anecdote to back up its outstanding reputation. Because of the severe weather that year, it had to be made under very primitive conditions with many technical defects, giving it a taste that could never be recreated.
5. SHIPWRECKED 1907 HEIDSIECK – $275,000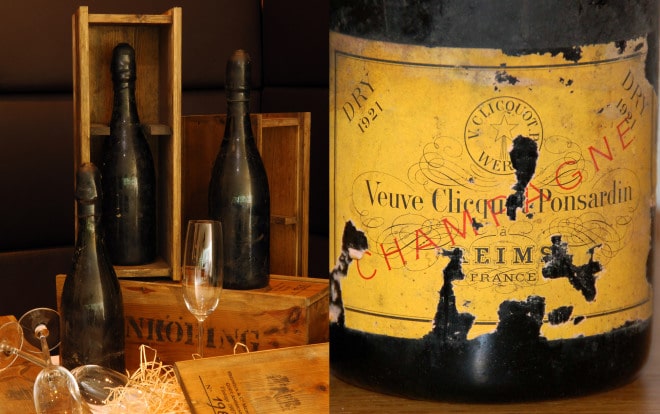 It seemed to be an almost ridiculous price for a wine that some were unsure was even drinkable. However, when the wine was initially designed just for Russia's last czar, Nicholas II, each bottle cost $275,000 USD. The wine was considered to be lost when the ship transporting it drowned in 1916, until the debris was recovered in 1997. 
While 2,000 bottles of this wine were recovered, the history behind the bottles is what makes them so expensive – the ship was destroyed by a German submarine during World War I. This wine has been kept at freezing temperatures for 80 years, undisturbed and isolated from any source of light. Gunflint was reported by Chris Hoel, who tried this wine.
6. CHATEAU LAFITE 1869 – $230,000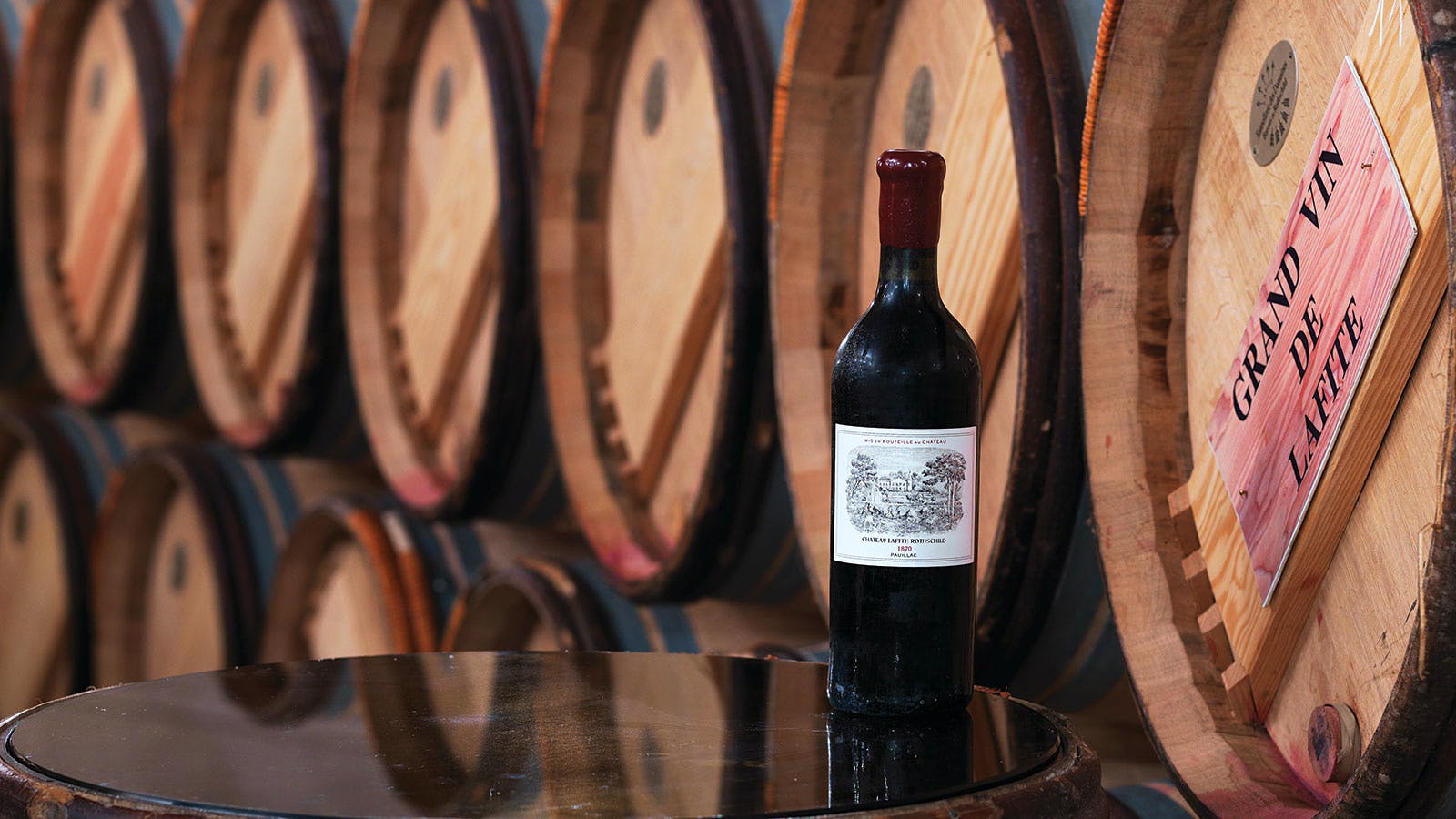 When it went up for auction in Hong Kong, the auctioneers expected it to fetch only $8000. Imagine their amazement when an unidentified bidder from Asia placed the highest bid of $230,000 for each of the three bottles. What the auctioneers didn't realise was that the Chateau Lafite is regarded as an exceptionally rare and luxurious commodity in Asia.
7. CHÂTEAU MARGAUX 1787 – $225,000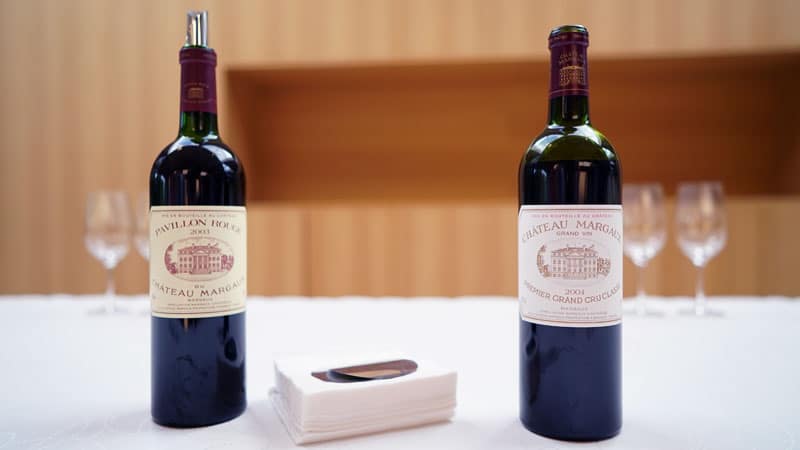 This antique wine, which had the initials of none other than Thomas Jefferson, suffered a tragic end. Jefferson was a well-known oenophile, and when serving as ambassador to France, he frequently purchased bottles from Bordeaux and Burgundy. 
This specific bottle was held by William Solokin, who paid $225,000 for it and celebrated by taking it to a Four Season Hotel for a supper. And a waiter accidentally bumped into the table, shattering the bottle to smithereens. While the insurance company compensated him, Solokin will probably never be able to recover from the loss of a wine that he was unable to sample even somewhat.
8. 1990 DOMAINE LEROY MUSIGNY GRAND CRU – $224,000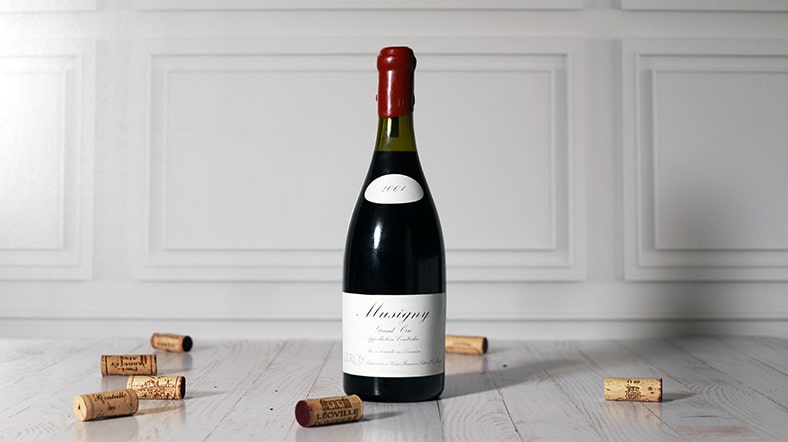 If you could taste magic in a bottle, it would be the Domaine Leroy Musigny Grand Cru from 1990. It is an excellent wine, with an average price of $224,000 a bottle. That, however, would be an understatement. What Michel Bettane, the renowned French wine reviewer, had to say about it clearly illustrates its allure. 
The Domaine Leroy 1990 is a refreshing reminder of the distinction between excellent and outstanding. Musigny is noted for her feminine and graceful demeanour. However, this vintage wine has given the woman some muscle and added character and structure, making it endure longer and more unique.
9. AMPOULE FROM PENFOLDS – $168,000 
Each bottle of Penfolds' 2004 Block 42 Cabernet Sauvignon costs $168,000, while a glass costs $850. Unlike most of the ampoules on the list, which have a history, these ampoules have no cork, screwcap, or other type of closure and are entirely commercial releases from South Australia's most renowned vineyard, Penfolds. 
The wine tasting is an experience in and of itself, as the ampoules, which come in a glass prism container and a wooden cabinet, can only be opened by breaking off the end. To assist with this, a senior winery staff member will accompany the customer to their location. The Block 42 Cabernet Sauvignon ampoules are the most costly wines available for purchase straight from the winery.
10. CHATEAU LAFITE 1787 – $156,450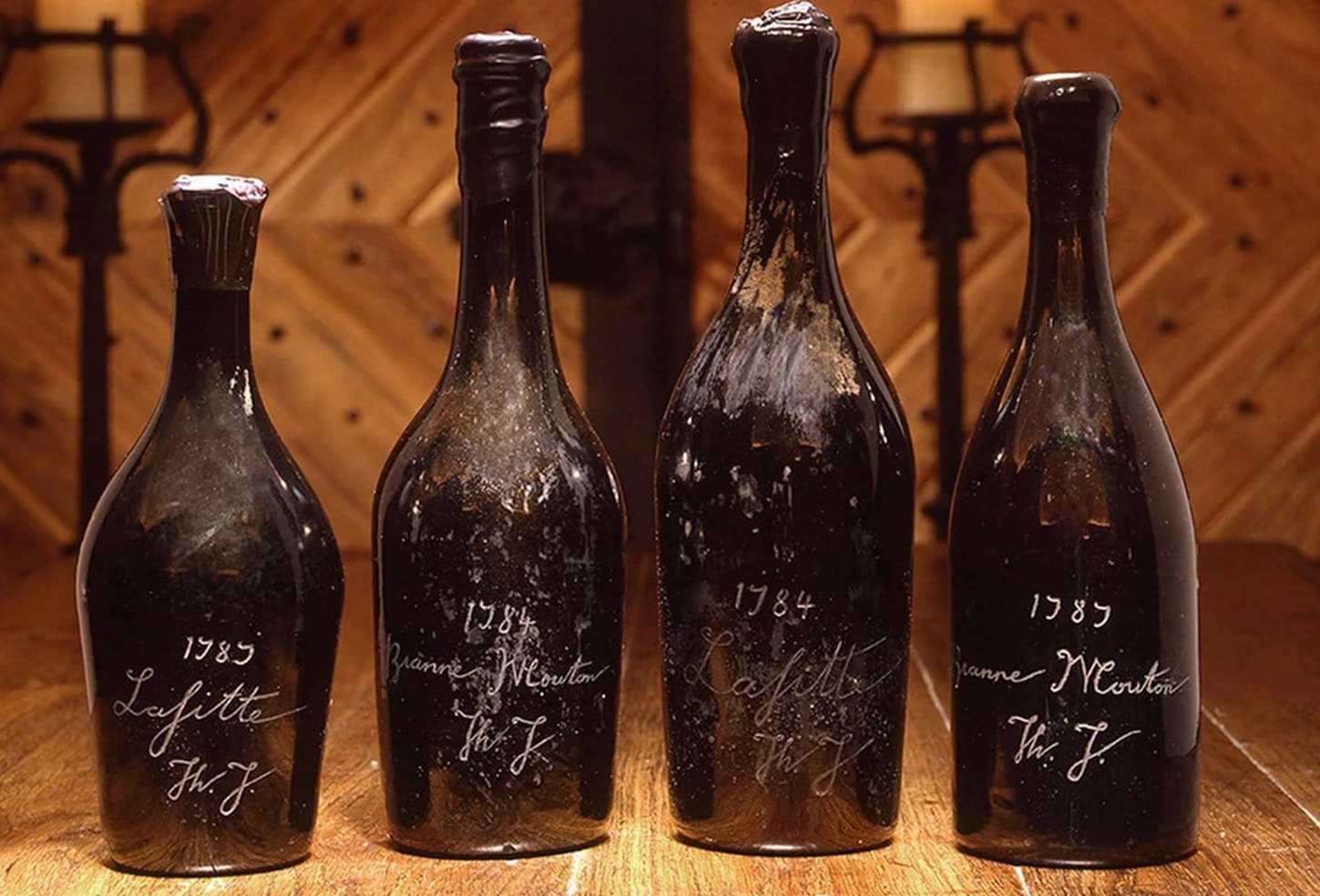 Even after his death, Jefferson appears to be a bad luck charm. A bottle of wine was purchased by publishing entrepreneur Malcolm Forbes in 1985 for $156,450 after being discovered roughly 200 years later in a basement in Paris. It had been vouched for as the former US President's possession by the most discerning wine enthusiasts, and had his initials carved on it. 
Forbes had placed his new treasure in a glass cabinet and beneath halogen lighting to exhibit it. Imagine his surprise when the cork, which was already at an awkward angle, dried out owing to the bright lighting and fell into the bottle, reducing its worth to, indeed, $0.
Also Checkout: 10 Most Expensive Coffees In The World