Horses are not cheap to keep as pets. Aside from the cost of upkeep, the cost of acquiring them is also considerable. This price fluctuates, with some horses selling for a few thousand dollars and others selling for a few hundred thousand. In this post, we have compiled a list of the most expensive horse breeds in the world.
What are the world's most costly horse breeds? Fusaichi Pegasus, a Thoroughbred racehorse, was the most expensive horse ever sold, fetching $70 million in 2001. While horse prices vary widely based on the horse's training and show potential.
The following horse breeds are the most costly on average.
1. Shire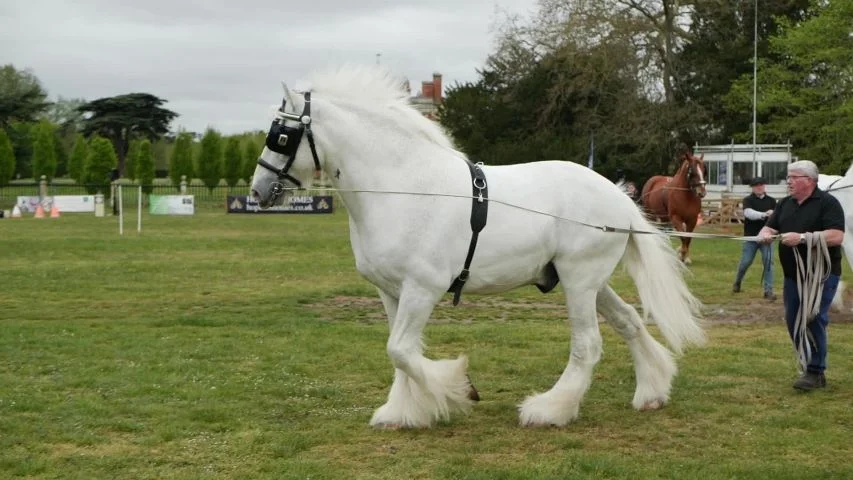 Shire horses are large, handsome draught horses that were developed for farm labour originally. Despite their size, Shires are exceptionally athletic, and their use has extended to include pleasure riding, police work, and dressage. They are especially appreciated because of their sweet and peaceful temperaments.
A horse of this breed can be found for as low as a few thousand dollars, but expect to pay at least $10,000 to $15,000 for a well-trained Shire.
2. Holsteiners
Holsteiners are not as common as some of the other breeds on this list, but they are competitors in the world of equestrian sports. Holsteiners are natural athletes with powerful physiques, and they are also noted for their winning personality.
Holsteiners are normally priced between $10,000 and $30,000 – or more, depending on genetics and career potential. Most Holsteiners are bred for show jumping, dressage, and eventing, so you won't find many marketed as pets.
3. The Gypsy Vanner 
The Gypsy Vanner, often known as the "people-sized draught horse," is a magnificent horse developed in the United Kingdom to pull Gypsy carts. Gypsy Vanners are well-known for their lovely appearance and charming demeanour.
Gypsy Vanners are currently utilised for both pleasure riding and dressage, as well as cart-pulling. Expect to pay at least $10,000 for a Gypsy Vanner, with many costing up to $30,000 or more.
4. Andalusian 
The Andalusian is one of the world's oldest horse breeds and is much more than the lovely horse shown in paintings (and even cave drawings). Andalusians are awe-inspiring show-stoppers. They are employed in sports like dressage, dance, bullfighting, and others. They are of Spanish descent and, while not uncommon, are less prevalent than many other breeds.
An Andalusian may be purchased for as low as $5,000, but a show-quality horse can cost up to $60,000 or more.
5. Friesians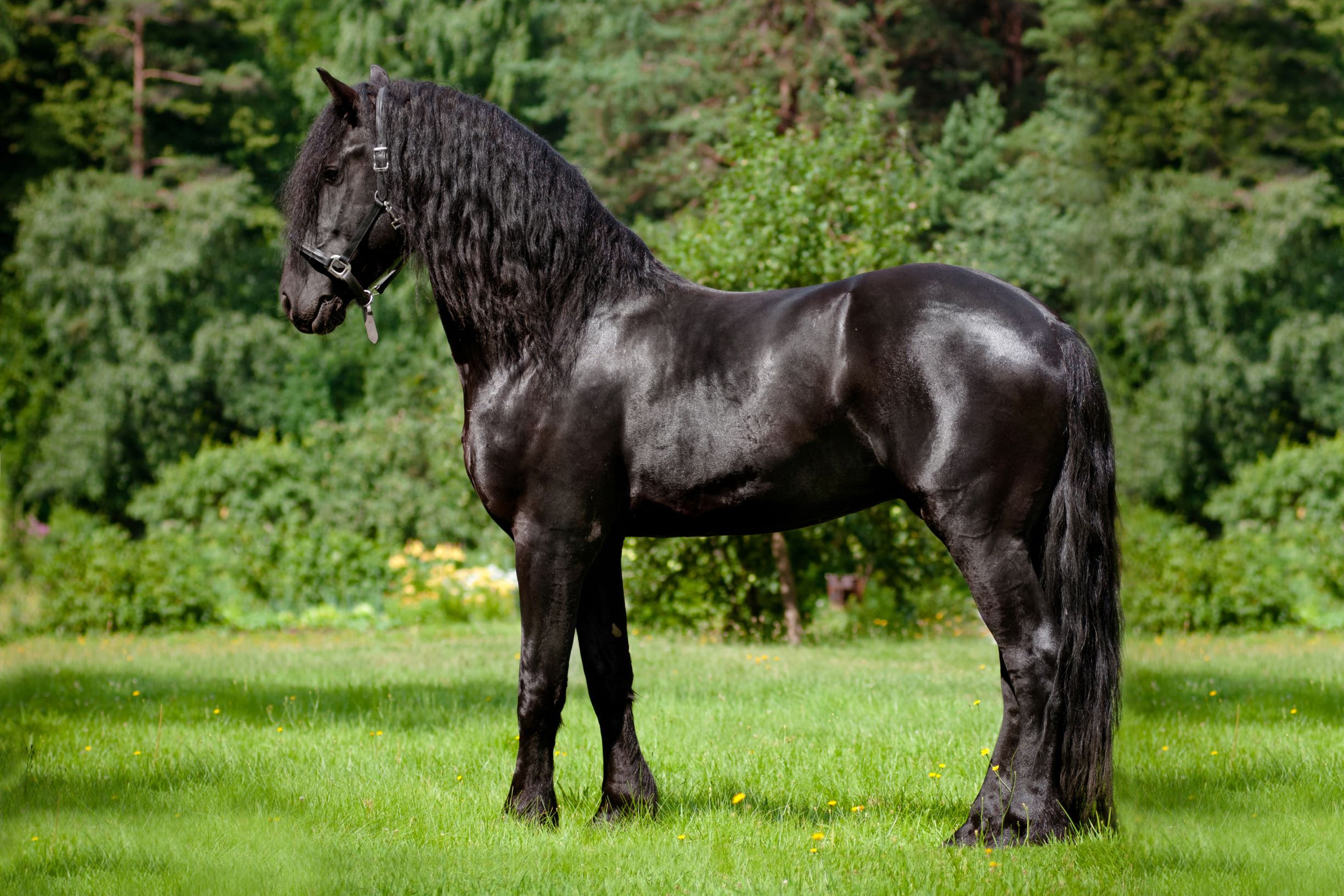 They are distinguished by their wavy manes, feathered feet, and solid black colour. While Friesians are utilised for minor farm work in certain regions, they are more recognised for dressage or their appearances in movies! Expect to invest at least $5,000 to $10,000 for a Friesian to keep as a pet or for pleasure riding. If you want to compete with a well-trained Friesian, you will need to increase your budget to at least $40,000 to $60,000.
6. Oldenburg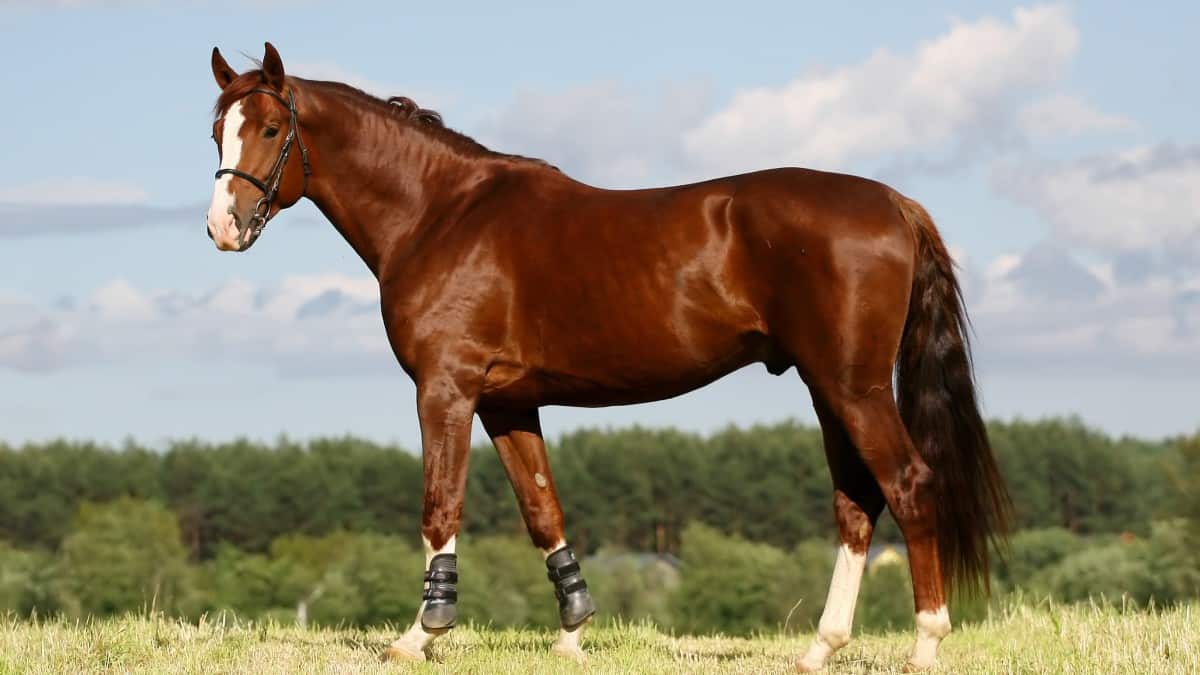 These horses are compact, muscular horses with deep chests and huge hooves that are mostly employed for showjumping and high-level dressage. While originally developed as military horses, the Oldenburg acquired favour as an attractive riding and carriage horse in subsequent years.
Oldenburgs are often from excellent bloodlines, and if you are interested in this breed, you should plan to pay at least $10,000 to $15,000 for it. Top rivals, on the other hand, will cost $150,000 or more.
7. The Akhal-Teke
He is a unique breed that excels at endurance events. Akhal-Teke horses are noted for their speed and agility, making them excellent competitors in endurance racing, show jumping, eventing, dressage, and pleasure riding.
Because the Akhal-Teke is more difficult to locate, expect to pay at least $10,000 for a horse of this breed in the United States, or more than $40,000 for a top contender. Surprisingly, the Akhal-Teke is even more costly outside of the United States, commanding up to $100,000 internationally.
8. The Trakehner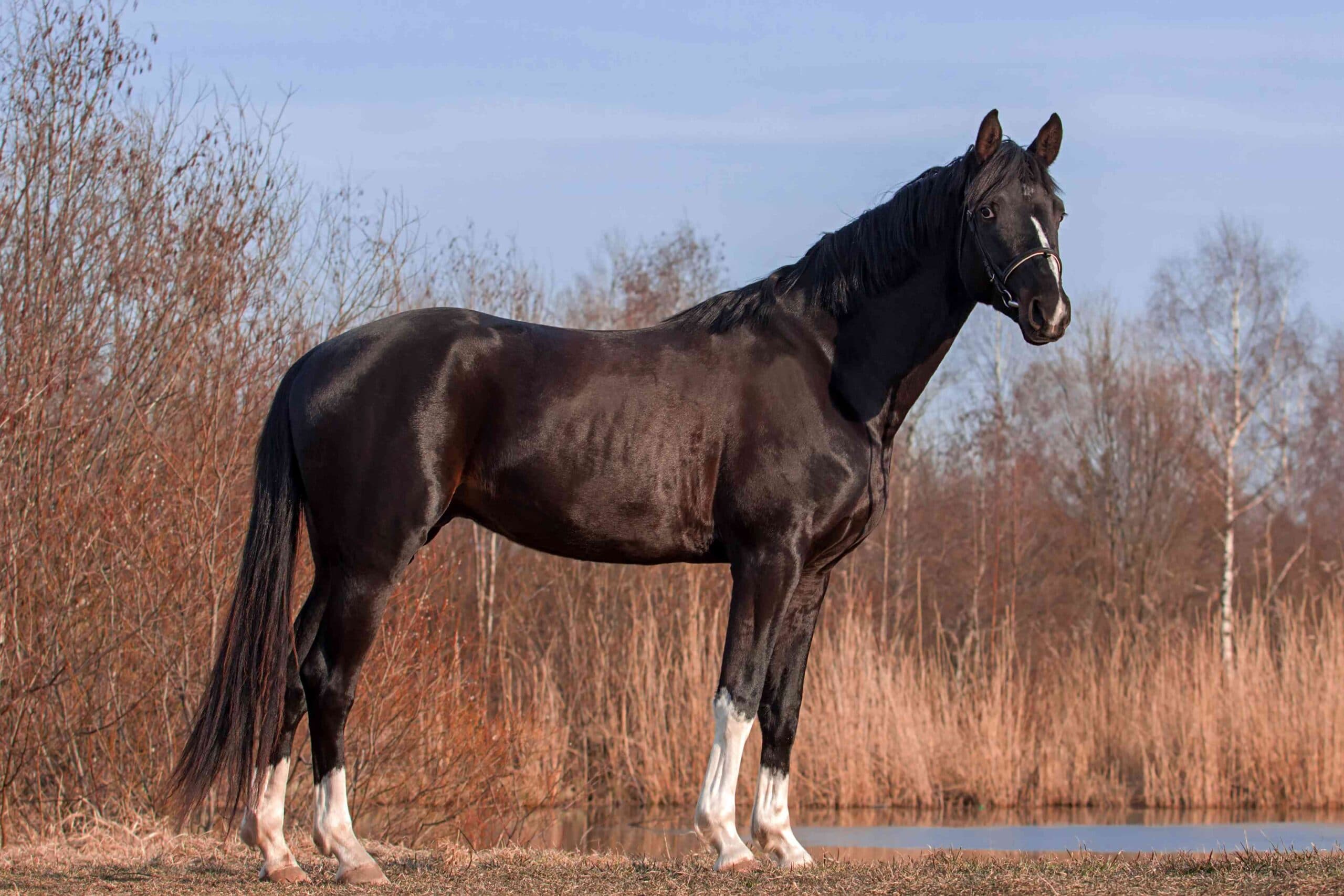 He is a great all-arounder, developed for its robust, muscular frame and outspoken nature. Trakehners are utilised for a variety of activities including fox hunting, driving, racing, show jumping, dressage, and eventing. They were also used as cavalry horses in the past. 
Trakehners are a rare breed, and you should expect to pay at least $5,000 to $7,500 for one. Increase your budget to at least $20,000 if you are searching for a well-trained show horse. Kattenau, a Trakehner stallion, sold for $314,500 in 2018.
9. The American Standardbred horse
He  was created in the United States during the nineteenth century. These horses were bred to compete in harness racing, and they excel at it. While an American Standardbred may be purchased for as low as a few thousand dollars, a racing potential will cost considerably more. 
Maverick, an American Standardbred colt, set a record in 2019 when he sold for $1.1 million despite never having competed. The American Standardbred Damien sold for $1 million the same night.
10. Arabians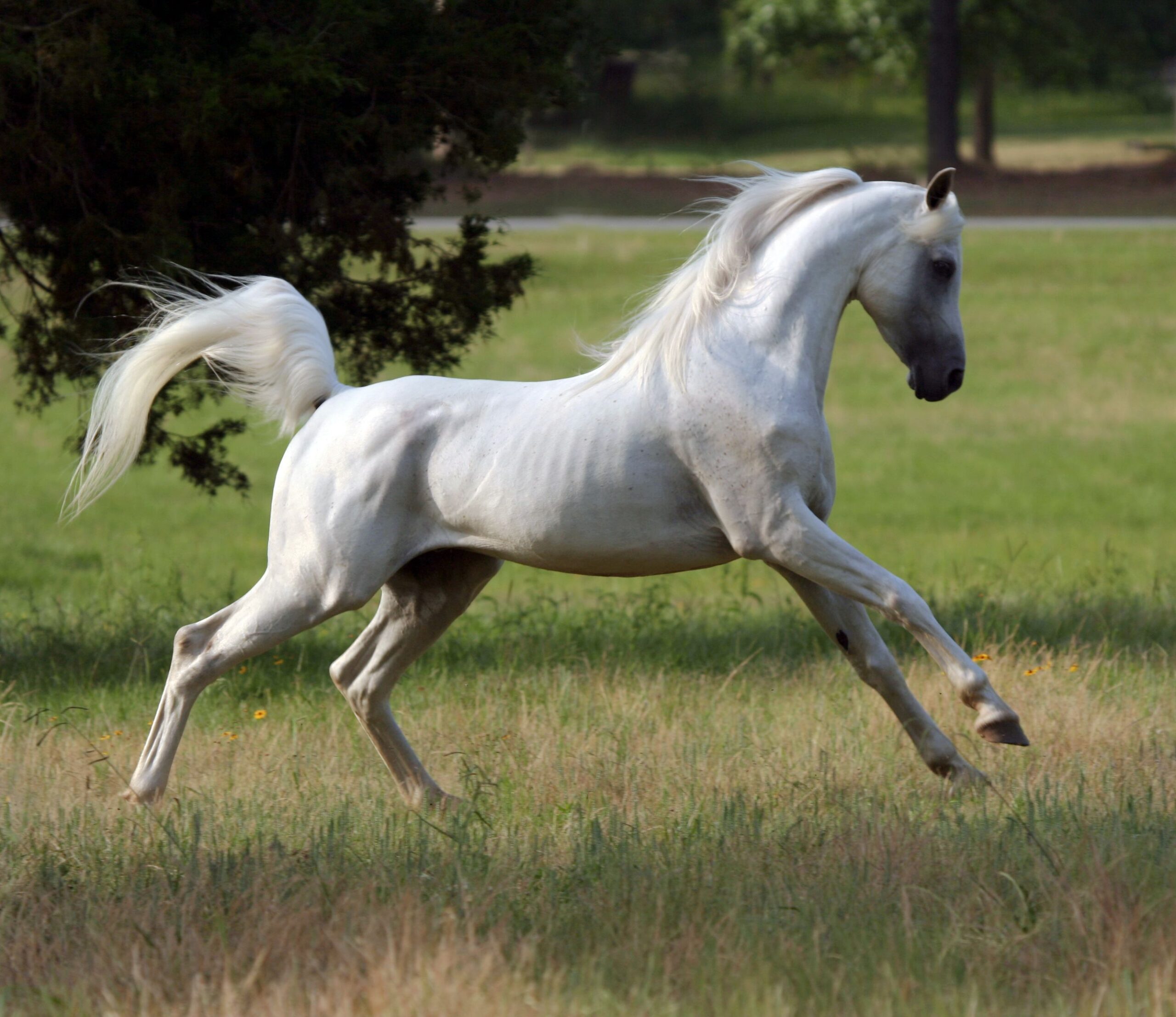 They are a pretty popular breed, and you can probably get one for $1,000 to $3,000. Arabians of exceptional genetics, on the other hand, may fetch up to $150,000 in value. 
Pepita, the most expensive Arabian ever sold, sold for slightly under $2 million in 2015. Arabians are athletic and beautiful creatures recognised for their stamina and ability to succeed in a variety of sports. Arabians excel at dressage, cutting, polo, endurance racing, and other sports.
Also Checkout: 12 Most Expensive Yachts in the World