There are only two types of people in this world, one who define motorbikes as nothing more than moving machines while the counterpart can write poetry out of steel. Motor Bikes do carry a set of worth and a sense of pride with themselves which a rider admires the most. In this post, we have compiled a list of Most Expensive Motor Bikes in the World.
The most passionate of them can distinguish among the types of motorbikes only by listening to the sound of acceleration. Motorbikes carry all of their worth on those two wheels, coming in a wide range from various companies, there could be a motorbike for every other preference. While some focus on beast looks others believe in going beast mode on the run. 
It all sums up to that one motorbike which increases the acceleration of your veins. As the riding part comes later, one can't resist admiring the built of these luxury motorbikes. Find the giants of the two-wheeler automobiles in the following article.
Check out these Most Expensive Motor Bikes in the World-
1. Neiman Marcus Limited Edition Fighter – $11 Million
The world's most expensive bike comes from the house of Neiman Marcus – an American chain of luxury department stores. As surprising as it sounds, the move from Neiman Marcus to launch a motorbike among their long thread of luxuries attracted all the media attention. The Limited Edition Fighter was unveiled for auction and the prices were indeed expected to be nothing less than sky-high. 
Finally settling on the value of 11 million USD, Neiman Marcus gave the world's most expensive motorbike as its Limited Edition Fighter. The bike is as unique as its price tag and offers a sight to behold, the design is immensely special. The bike can easily ignite up to 190mph at top speed and the engine is carved with the most valuable metals using titanium & aluminum with carbon fiber body parts.
2. 1949 E90 AJS Porcupine – $7 Million
AJS comes a long way in the history of making bikes and the 1949 E90 Porcupine is the heritage they take pride in. The E90 Porcupine was made into 4 units in the year 1949. Not to be surprised by the 7 million USD worth of this automotive antique, Les Graham won the 1949 World Championship riding one of these 4 motorbikes. 
The low center design is very modern concerning its time made in an open frame style using aluminum alloy. The horsepower goes up to a 500cc DOHC twin engine with horizontal cylinders. Living through the decades, this heritage-rich motorbike was parked in the Coventry National Motorcycle Museum before opening for auction with a hefty price tag of 7 million US dollars.
3. Ecosse ES1 Spirit – $3.6 Million
Ever seen a bike that seems like a painting? Well! Ecosse ES1 Spirit is quite a piece of scenic art. The design is very modern and cut-throat as you can't see the chassis framework on and around the motorbike. 
A dream two-wheeler made a reality by the duo of British-American engineers who have equipped this motorbike with immense precision and quality that gives it an F1 level handling. Ecosse ES1 Spirit is quite an institution among the list as it requires a whole two-week mandatory course at Ecosse headquarters to master this piece of moving art as a process of purchasing it. You aren't just committing to buy it but to know it by paying 3.6 million US dollars.
4. The Yamaha BMS Chopper – $3 Million
Not exactly a chopper, but the Yamaha BMS Chopper offers no less of a dynamic glance than an aerial automobile. Coming from the very dominating automobile company Yamaha, the motorbike is an example of two-wheeler design dynamics.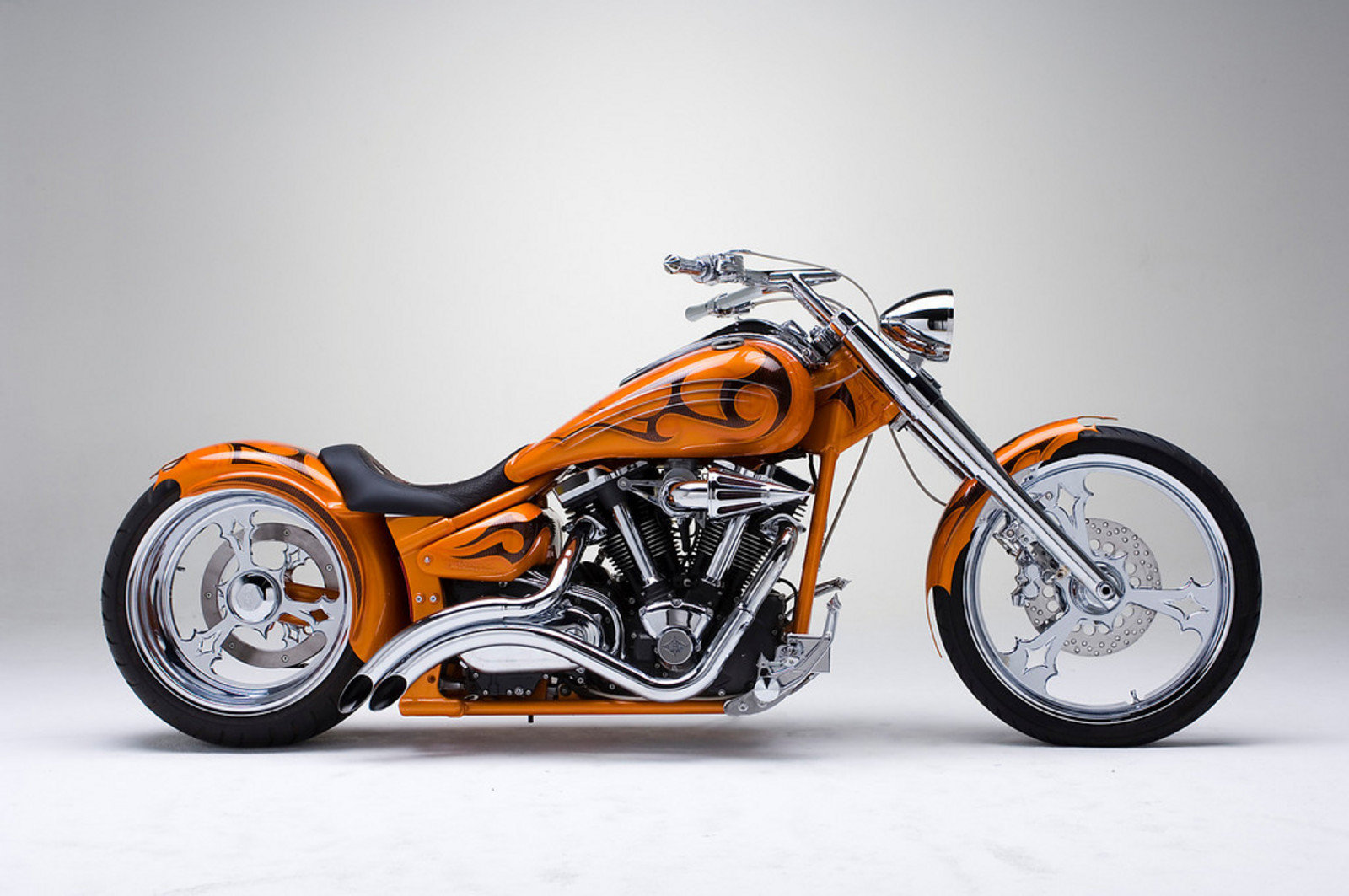 There are barely any routes in this world where you can drive this one bike as it is more of a luxury prop that can add aesthetic to a vehicle collection. Equipped with a 1700cc engine which seems quite an out of hand bliss for an average rider, the Yamaha BMS Chopper is entirely coated in 24-karat gold with a red velvet upholstered seat which raises its worth to 3 million US dollars.
5. Harley Davidson Cosmic Starship – $1.5 Million
As Interstellar as it sounds coming straight from the home of motorbike giants Harley Davidson, the Cosmic Starship is a star among the automobile fraternity. To add worth and sparkles in a detailed manner, the bike is hand-painted by world-famous artist Jack Armstrong.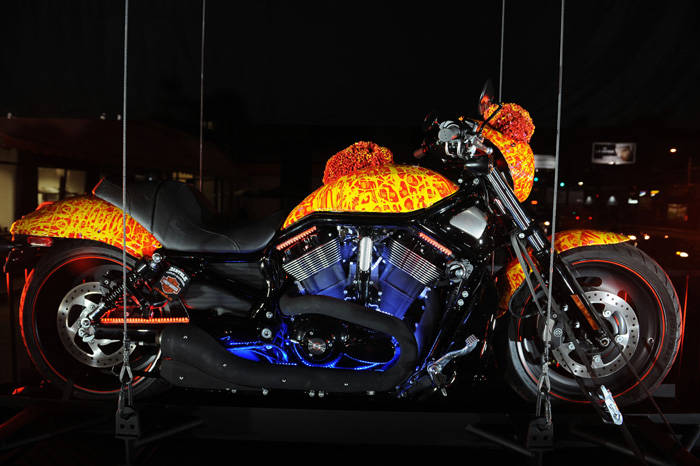 While many of Jack Armstrong's paintings cost more than 3 million dollars, it is evident how much Harley Davidson justified their 1.5 million US dollars price tag. There is an immense artistic investment in this bike and we aren't surprised to mention it as the world's 5th most expensive motorbike.
6. Dodge Tomahawk V10 Superbike – $550,000
There is a whole chance you are going to think that it is some high-tech space concept prop at first glance as the Dodge Tomahawk V10 Superbike is very much a "Super" bike.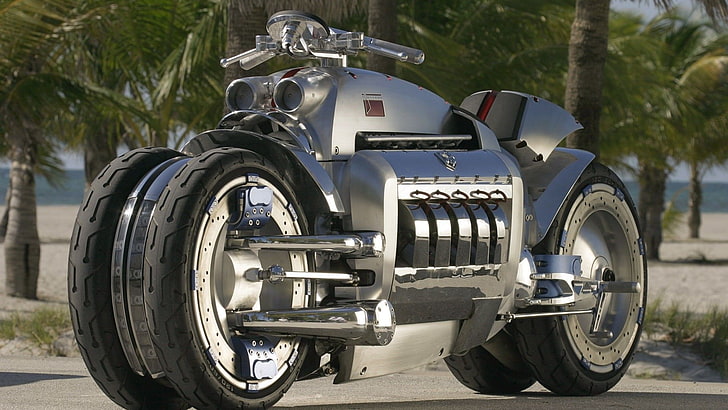 The design is so futuristic that it seems to be a 4-wheeler bike. Not a very practically successful bike weighing 680 kgs but it does have the valor of reaching up to 60mph in 2.5 seconds with a theoretical top speed of 400mph. The futuristic beast can't be ridden upon but is available to add some sight around if you have enough money and a half million dollars more.
7. Legendary British Vintage Black – $400,000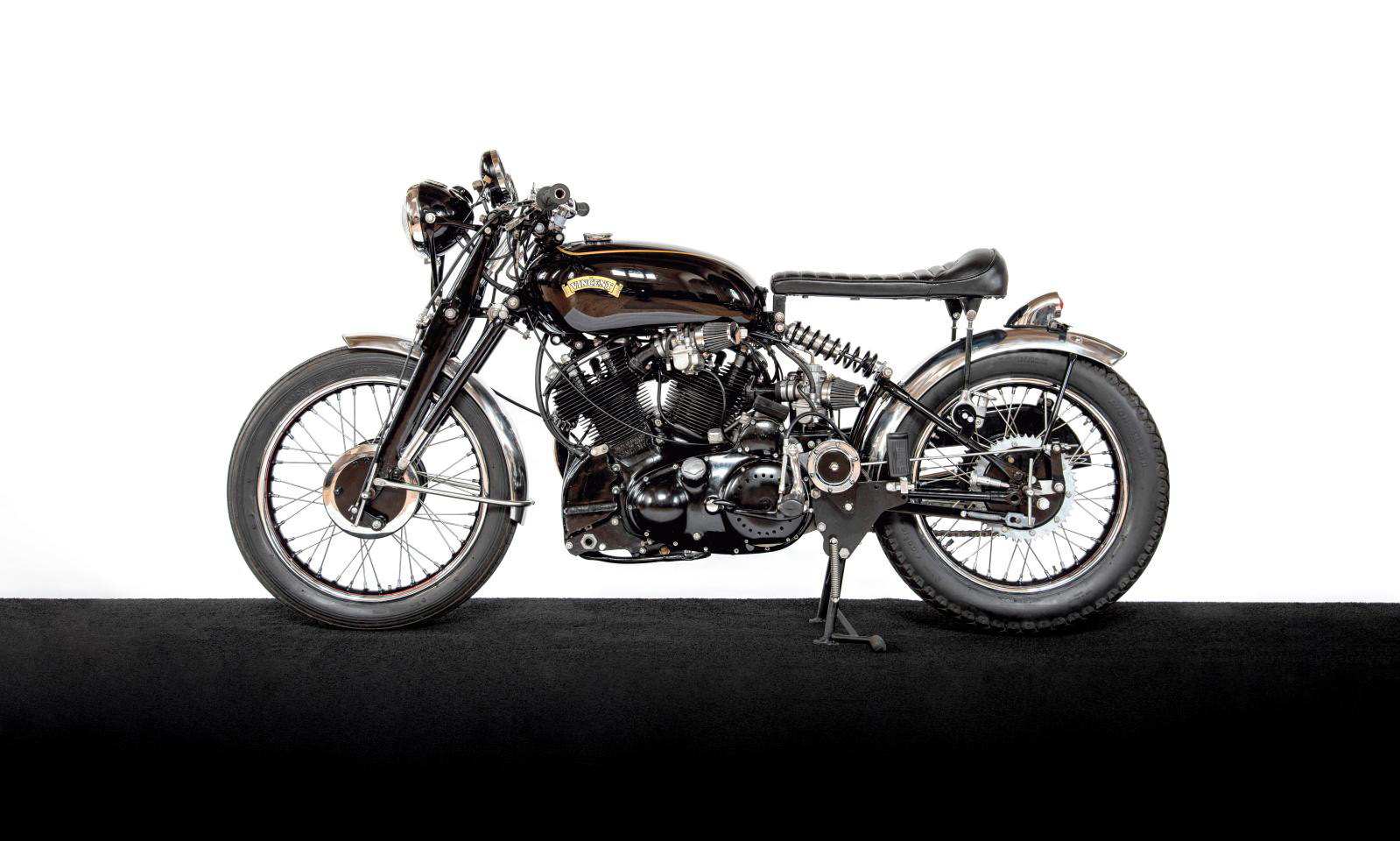 Vintage motorbikes carry their own worth, not of speed or design but of time and history. History is rather expensive to own as you are considering preserving a part of human development. The Legendary British Vintage Black is that one classic motorbike that dates back to 1948. To its rarity, there were only 33 units ever made. It is equipped with a 250cc British engine which was a lot faster for its time. The cost is 400,000 US dollars to own this antique automobile.
8. Ecosse Founder's Edition Ti XX – $300,000
Ecosse Founder's Edition Ti XX is built using titanium metal which is included in its chassis and exhaust. The bike is immensely powerful with a 2409 cc billet aluminum engine which erupts a power of 228PS from the rear wheel. 
The design looks enigmatic being made of carbon fiber which makes it more light in weight. The pure leather seat is handcrafted to add details and finishing to its worth. As the most expensive are often the rarest, there are only 13 FE Ti XX ever made. The price sets up to 300,000 to own one of the 10 most expensive motorbikes in the world.
9. Ducati Desmosedici D16RR NCR M16 – $235,000
Finally a very famous name in the league of the automobile industry, Ducati makes it to 9th position with its Desmosedici D16RR NCR M16. Made with elite metals using titanium, avionic and aluminum with carbon fiber fenders, it weighs up to 319 lbs and is very friendly for on-road experiences. 
Ducati offers a whole lot of customisation with this bike which can add up to $72,000 more to its worth. There is barely anything to doubt about the engine when it is coming from the industries of Ducati as it has a homegrown Ducati 989 v$ desmodromic engine with a valor of up to 200HP. A paycheck of 235,000 US dollars and you have the keys.
10. Ducati Testa Stretta NCR Macchia Nera – $225,000
Count them twice! As Ducati have another wild entry with Testa Stretta NCR Macchia Nera which is indeed a limited edition build. Designed by Aldo Drudi, an institution of the designing world in himself, it costs 225,000 million US dollars for a reason. 
Built with immense precision, it weighs 297 lbs due to its very intelligent use of titanium and carbon fiber materials. The engine is worthy of a 185 hp engine. Indeed, not a cut-throat competitor of other bikes in this list, Ducati Testa Stretta NCR Macchia Nera does have enough of a design dynamic bliss to enter the world's 10 most expensive motorbikes list.
Also Checkout: Top 10 Most Expensive Cars in the World