Bodybuilding is a sport that is very different today because it is about more than just money, recognition, and product endorsements. Bodybuilders gain celebrity and fame on a larger scale thanks to social media, which often leads to movie roles. Here are some of the wealthiest bodybuilders in the world.
Who are the Richest Bodybuilders in the World?
I don't always believe bodybuilders are given enough credit. Actors, singers, and most athletes are well compensated. The highest-paid individuals in these categories are likely to be worth between $100 million and $1 billion. It's not the same when it comes to bodybuilders. We've highlighted the 10 wealthiest bodybuilders and how much they're worth right now. Before you continue reading, can you guess who will be on this list of the wealthiest bodybuilders?
Let's dive into the list of richest bodybuilders in the world-
1. Arnold Schwarzenegger
Net Worth: $300 Million
He is the most famous bodybuilder of all time. It's no surprise that he's at the top of this list. It's worth noting that the majority of this net worth did not come from bodybuilding. Arnie's net worth stemmed from his successful acting career, which included roles in films such as The Terminator, Predator, Commando, Total Recall, True Lies, and many others. Arnold Schwarzenegger is the world's richest bodybuilder, with a net worth of $300 million.
2. Rich Gaspari
Net Worth: $90 Million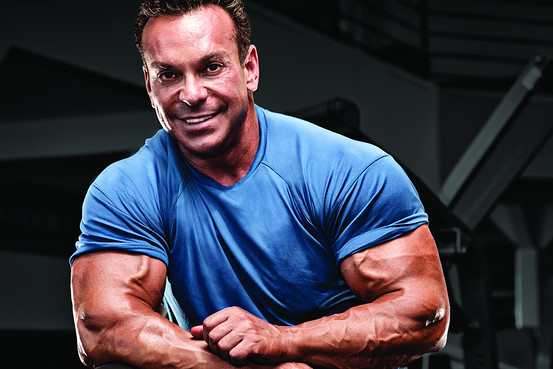 Rich Gaspari is a retired professional bodybuilder from the United States who is a member of the IFBB Hall of Fame. Rich has been in the fitness industry for over 30 years and is the world's second richest bodybuilder. Rich Gaspari's net worth is currently estimated to be $90 million.
3. Jason Issac Cutler 
Net Worth: $30 Million
Mr. Olympia winner Jason Isaac Cutler is a four-time Mr. Olympia winner (2006, 2007, 2009 and 2010). Born on August 3, 1973, this IFBB bodybuilder worked as a corrections officer in a maximum-security prison after graduating from Quinsigamond Community College with a degree in criminal justice in 1993. However, after meeting personal trainer Marcos Rodriguez, he became interested in bodybuilding and won his first overall victory at the Iron Bodies Invitational in 1993. His first competition was the Gold's Gym Worcester Bodybuilding Championships, where he finished second.
Prior to his Mr. Olympia victories, he had won the Arnold Classics in 2002, 2003, and 2004, and had finished second to Ronnie Coleman four times before capturing the Mr. Olympia title for the first time in 2006. Cutler's personal net worth is estimated to be $30 million. Since retiring from professional bodybuilding competitions, he has concentrated on his business, Cutler Nutrition.
4. Lou Ferrigno 
Net Worth: $12 Million
While Lou did not win a Mr. Olympia title (coming in second place in 1974), he did win the NABBA Mr. Universe title for two years in a row in 1973 and 1974. He competed in Mr. Olympia in 1974 to beat Arnold Schwarzenegger, and while he did not win, he became the subject of the 1977 documentary Pumping Iron, which made Lou famous.
Lou competed in 13 competitions during his professional career. Lou was born on November 9, 1951, and stands at 6ft 5 in, making him unusually tall for a bodybuilder. Aside from bodybuilding, most of us will remember Lou as The Incredible Hulk, which aired from 1977 to 1982. Ferrigno's personal wealth is estimated to be around $12 million.
5. Ronnie Coleman
Net Worth: $10 Million
Mr. Olympia Ronnie Coleman won the title eight years in a row. He is widely regarded as one of the greatest bodybuilders of all time. With 26 IFBB professional wins, he also holds the record for the most IFBB professional wins.
Coleman graduated with honours from Grambling State University with a Bachelor of Science degree in Accounting on May 13, 1964. Coleman went on to work as a police officer after graduation, and it was one of his coworkers who suggested he join Metroflex. Brian Dobson, the owner, gave Coleman a lifetime free membership in exchange for the opportunity to train him for the Mr. Texas bodybuilding competition.
Coleman won first place in the heavyweight and overall categories, but it took him until 1998 to reach the pinnacle of professional bodybuilding.
Product endorsements were also obtained as a result of success in professional bodybuilding competitions. With a net worth of $10 million.
6. Gary Strydom 
Net Worth: $8.5 Million
Gary Strydom, an IFBB professional bodybuilder, won the World Bodybuilding Federation (WBF) Championships in 1991 and 1992, which were initiated by then-wrestling mogul Vince McMahon. He has competed in over 26 professional competitions in total. In the 1990s, Strydom was a household name in the bodybuilding world.
Gary, who was born in Durban, South Africa, in 1960, took a long break after the World Boxing Federation was disbanded. In 2006, he made a comeback and finished seventh in the Colorado Pro Championships.
Fast forward to today, Gary is in his late fifties and weighs over 290 pounds. And with an estimated net worth of $8.5 million, we'd say Gary Strydom isn't doing too badly.
Gary is now the owner of the Strydom Academy for bodybuilding and training, among other things.
7. Phil Heath 
Net Worth: $8 Million
Phil Heath, a six-time Mr. Olympia (2011–2017), is a bodybuilding legend. He began as a lightweight in 2003 and quickly advanced to the top three spots on the Mr. Olympia stage by 2008. Although he successfully defended his title in 2018, he finished second to Shawn Rhoden.
He has competed in over 25 professional competitions, the vast majority of which he has won or placed second. Heath began competing in professional bodybuilding in 2002. Phil Heath was born on December 18, 1979, and graduated from the University of Denver with a degree in business administration. He is estimated to have a $8 million personal fortune.
8. Dorian Yates 
Net Worth: $4.5 Million
From 1992 to 1997, he was Mr. Olympia six times in a row. Yates was born in the United Kingdom and grew up in Birmingham. He was known for his extremely wide and thick back. In the 1990s, he was referred to as a "mass monster."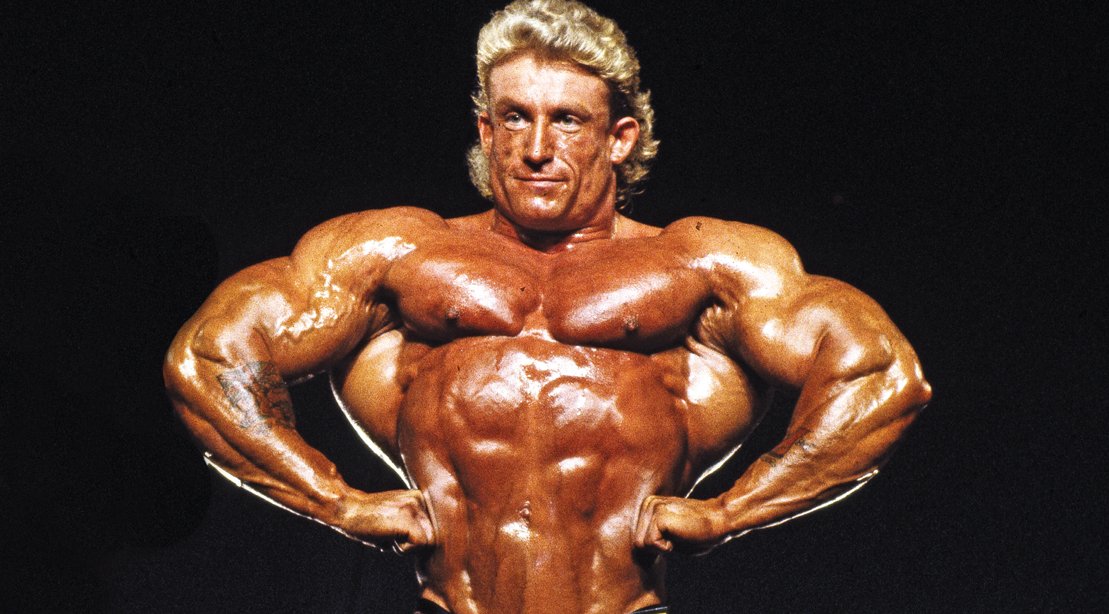 Yates has been involved in the operation of gyms and bodybuilding supplement companies since he retired from professional bodybuilding competition. DY Nutrition is Dorian Yates' personal nutrition line. He is also the author of bodybuilding and nutrition books and videos. Yates' personal fortune is estimated to be $4.5 million.
9. Mike O Hearn 
Net Worth: $2.5 Million
Mike O'Hearn is a well-known face, having appeared on numerous magazine covers and in a number of films. He is best known for his role in American Gladiators. This Kirkland, Washington native, born on January 26, 1969, has been the fitness industry's poster boy for over 20 years. To name a few, O'Hearn is a four-time California Powerlifting Champion, a four-time Mr. Natural Universe, a four-time Mr. America, and a four-time Mr. International. In 2011, he was also inducted into the Bodybuilding Hall of Fame.
Mike has appeared in a number of films and television shows, including the 1992 film Death Becomes Her, in which he co-starred with Goldie Hawn, and as Clark Kent/Superman in the 2004 Sandy Collora fan film Word's Finest. Mike has amassed a personal fortune of approximately $2.5 million for himself.
10. Kai Greene 
Net Worth: $1.5 Million
Greene, an International Federation of Bodybuilding and Fitness professional bodybuilder, finished second in the Mr. Olympia competitions in 2012, 2013, and 2014.
He frequently got in trouble in school, and because his physical development was rapid, his seventh-grade English teacher introduced him to teenage bodybuilding competitions. Greene is also an actor who has appeared in a number of films, including the Netflix sci-fi series Stranger Things. Kai Greene is estimated to have a net worth of $1.5 million.
Also Checkout: Top 10 Richest Tennis Players in the World