Tequila is one of the highly-rated alcoholic drinks due to its unique and rare origin as only blue agave plants can be used for the production of this alcoholic spirit. As the blue agave plant farms can only be found around the region of Spain and Mexico, the rarity of these plants adds more worth and value to Tequila drinks. In this post, we have compiled a list of the most expensive tequila in the world.
These lavish tequila drinks are often packed in precious bottles to be more expensive. Tequilas are powerful alcoholic drinks containing 40% alcohol content often preferred in small amounts along with some salt and lime as people also use them to make cocktail drinks. To add more luxury, the most expensive of them are packed in precious bottles made using rare metals adding price value for their purchase. 
1. Tequila Ley.925 Diamante – $3.5 million
Ley.925 Diamante is at the summit of the most elite Tequila in the world with an estimated worth of around 3.5 million US dollars. The liquor is aged for 7 years in the barrel before being packed in the lavish bottle. With an alcoholic content of 42%, this 1.345 liters bottle was sold in 2010.
Taking the latter part of its name from, the bottle is made using .925 pure platinum and 4100 diamonds of altogether 328.59 carats.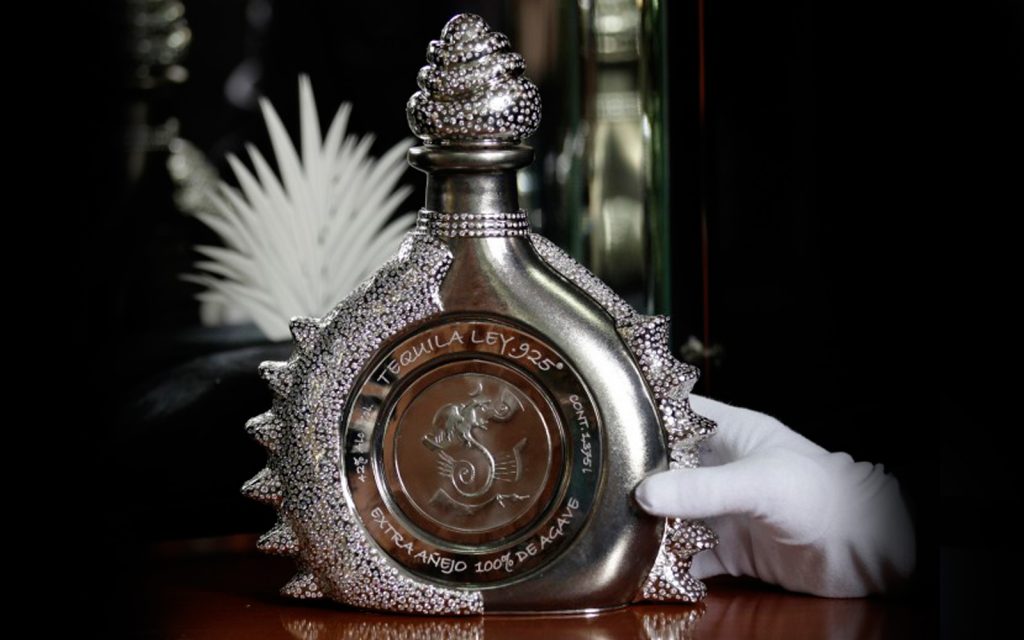 So much precious development on this luxury bottle comes after the sheer dedication and hard labor of 17 artisans over 10 months. The design of the bottle was done by Jose Davalos Mejia and this piece of modern art is often exhibited in the most famous cities of the world. Ley.925 Diamante does serious things to be the most expensive Tequila in the world.
2. Ultra Premium Ley .925 Pasión Azteca Tequila – $ 225,000
The second most expensive Tequila in the world is made from the Blue Agave plant's pure sap that adds worth to the Ultra-Premium Ley .925 Pasión Azteca of 225,000 US dollars. As the most expensive liquors are the ones aged for long, the Ley .925 Pasion Azteca is aged for 6 years after the distillation process.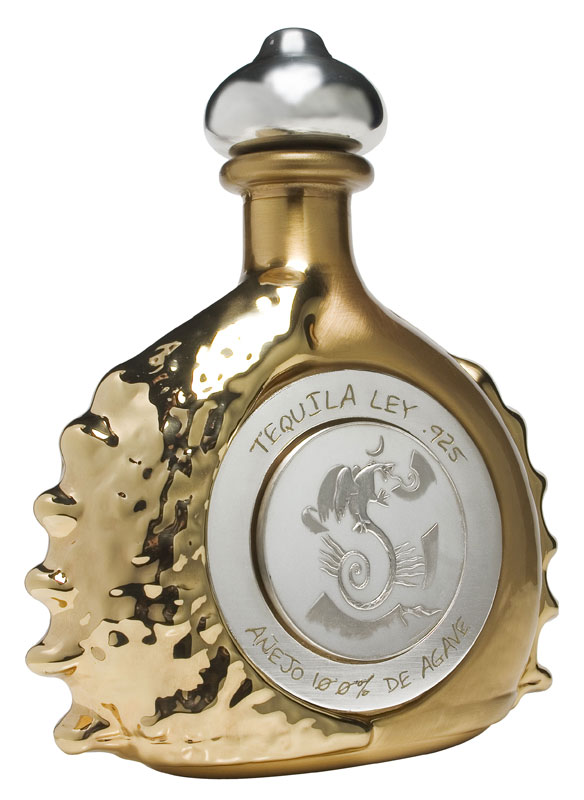 The other part of its high price value is the bottle, the two-piece bottle's initial part is handcrafted of pure platinum. While the rest of the part is made of pure white gold. The two pieces of the bottle are held together with a platinum emblem. The design is so artsy as it beholds the sight.
3. Clase Azul 15th Anniversary Edition – $30,000
Being an old horse of the Tequila industry, Class Azul is the brand very obvious to be on this list. With their 15th Anniversary Edition Tequila, they do it right. As the name depicts, it was launched as a celebration of the company's 15 years of successful reign. 
One bottle of this 15th Anniversary Edition Tequila was tagged with a price of 30,000 US dollars that came in a limited edition of 15 bottles only. Filled with a unique blend of two reserve ultra-aged tequila, the bottles were made of ceramic and embedded with 24-karat gold and amber. The liquor was aged for 11 years in Spanish barrels to gain what it takes to be a worthy tequila.
4. AsomBroso Reserva Del Porto Expensive Tequila – $2,800
As it comes in the name, the 4th most expensive Tequila in the world is worth 2800 US dollars and was launched as a limited edition series. This elite Tequila is a result of the hand selection of mature blue agave plants by the distillers. A whole part of life goes behind its aging as it is double aged, firstly in French oak barrels for 5 years and next 11 years in Portuguese port wine barrels.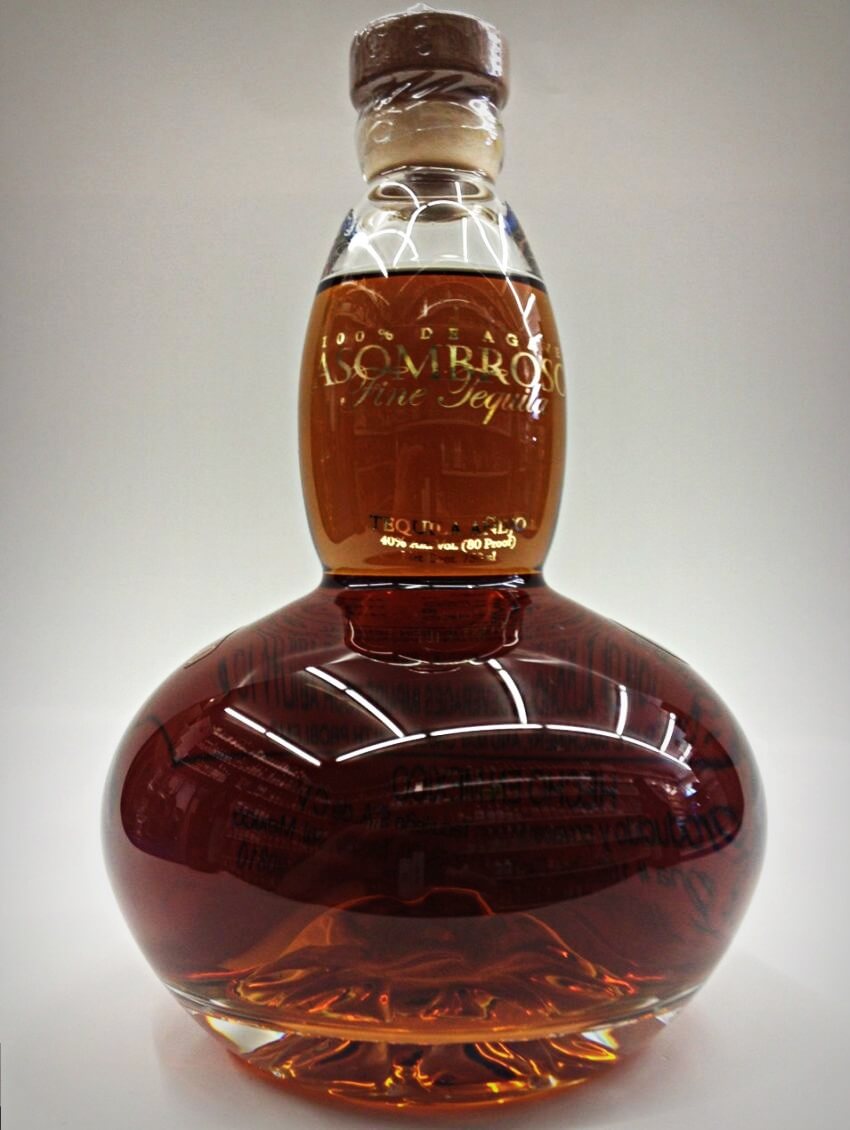 More to its worth, the decanters are handmade in Italy with a crystal stopper. Everything around this wine is classic as there is an attempt to provide a semi-sweet taste and wild cherry aroma. One of the most decorated tequila bottles in the world.
5. Barrique de Ponciano Porfidio Tequila – $2,000
Launched in a limited edition series of only 2000 bottles ever available to add to its exclusiveness, Barrique de Ponciano was made using pure blue agave.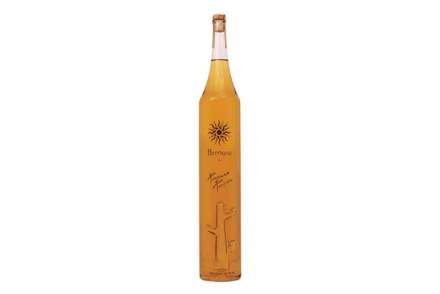 The double distillation process is used to deliver perfection with the right rice, mellow flavor and aged for 10 long in French Limousin oak barrels. The 17-inch tall glass bottle carries this luxury liquid which is decorated with letters using 21- karat gold.
6. 1800 Coleccion Expensive Tequila – $1,800
1800 Coleccion is a well-known name in the tequila industry which is owned by The Beckmann Family. The 1800 Coleccion Expensive Tequila gets its name from the year when tequila was first aged in oak casks back in the year 1800. Made with mature agave plants, the Coleccion Expensive Tequila is distilled twice in French oak barrels over 10 years to give it whatever it takes to deliver an elite tequila. 
The blended tequila is prepared with sheer precision of heavenly smell, golden color and a delicate taste with a touch of almond hint.
It is then packed in precious Belgian crystal bottles designed by Bosco Sodi and Gary Baseman. The final packing comes up with a case of suede leather. All of this makes this tequila worth 1800 US dollars.
7. Clase Azul Extra Añejo Ultra Expensive Tequila – $1,700
Another Clase Azul class tequila on the list, Extra Anejo Ultra Expensive was launched as a limited edition series with only 100 bottles up for sale in the market. Made using pure Tequilliana Weber blue agave, it is aged for several years in Sherry oak barrels after the harvesting and distillation process.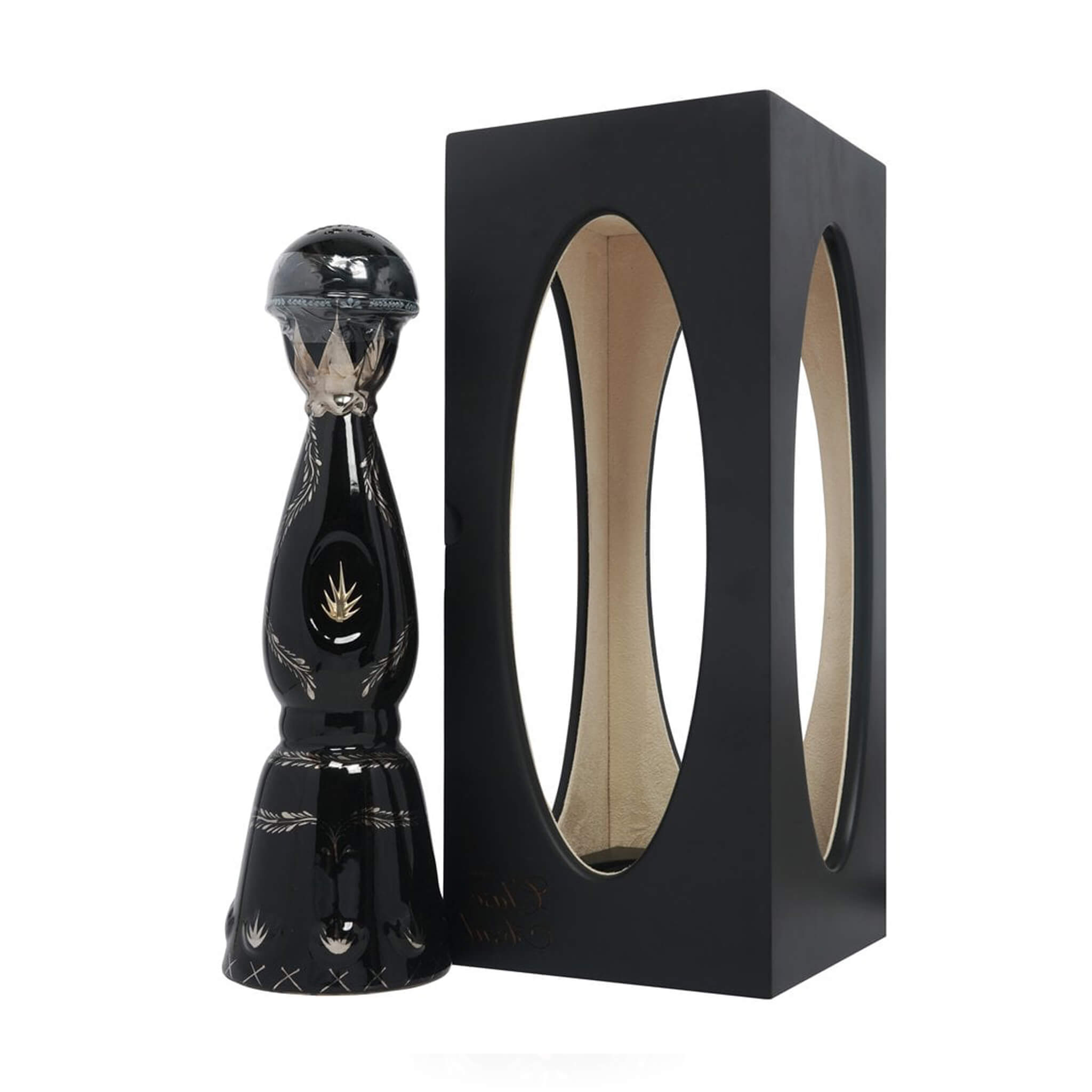 The classic deep red color and unique taste are then packed in a worthy bottle with handcrafted decanters made of ceramic that has precious features of 24-karat gold, silver and platinum to justify its 1700 US dollars price value.
8. Rey Sol Anejo Tequila – $400
This comes from a brand that has been making tequila since 1886 which ensures a whole course of history in its making. The Rey Sol Anejo Tequila is aged for 5 years in French oak barrels which is followed by the outcome of excellent flavors of spice, vanilla and caramel. There is a nutty finish to the tequila due to woody notes.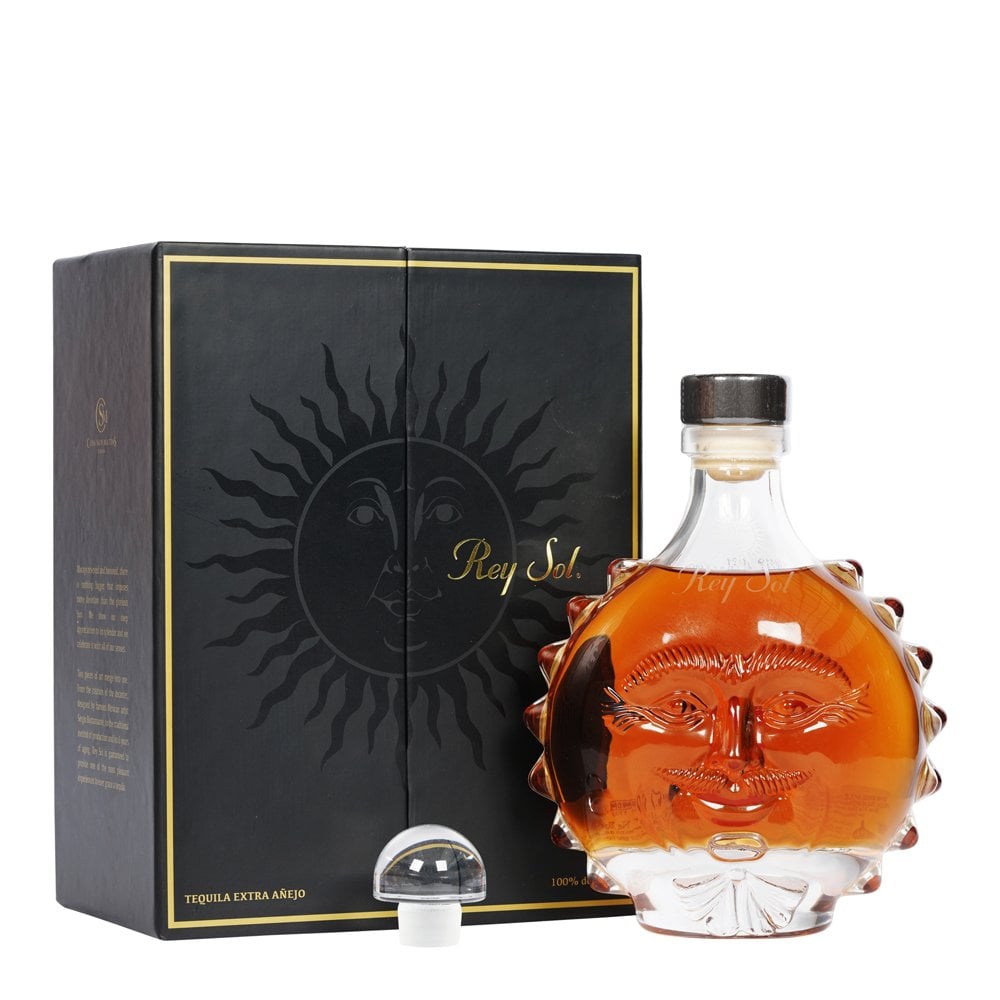 This exquisite tequila comes packed under a sober design bottle which is sun-shaped with a smiling sun carved over it.
9. Tres-Cuatro-Cinco Expensive Tequila – $379
Tres-Cuatro-Cinco Expensive Tequila comes from the prominent name in this industry Enrique Fonseca, who is regarded as a master blender, distiller and artist dealing with the tequila making process. There is a whole course of giving it precise taste and touch as the Tres-Cuatro-Cinco Tequila produced after mixing three 30% three years, 50% five years and 40% four-year tequilas all of them aged in French oak barrels.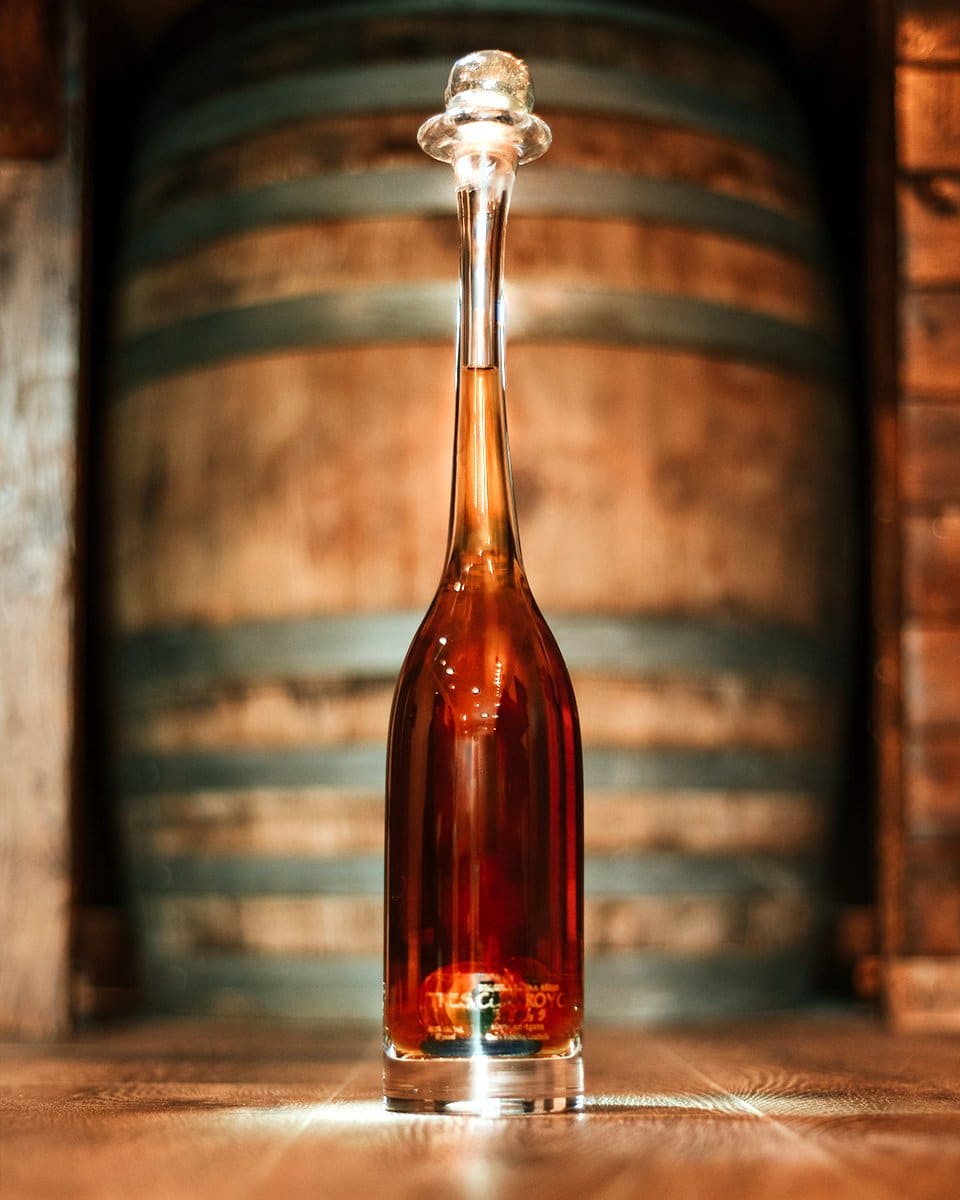 The golden-brown liquor comes packed in a bottle with crystal decanter as the bottles are designed and signed by veteran Mexican artist Alonso Gonzalez Junior. The 379 dollars per bottle series is a limited edition with only 1000 bottles launched per year.
10. Casa Herradura Selección Suprema Tequila – $360
Casa Herradura Seleccion Suprema is another tequila that stops the show with its perfect blend and aging. It is a result of a process that includes the agave plants harvested with the pina and cooked for around 24 hours in stone and brick ovens. It requires a 49-months period to set.
One of the critically acclaimed tequilas, Seleccion Suprema has an aromatic touch of rose petals, vanilla, wood and agave that finishes it with a smooth and creamy feeling. It comes packed in an elegant amber bottle to catch the eyes of admirers and seekers.
 While tequila is just another alcoholic drink that can be available in your nearest clubs and bars, the most expensive of them are made with sheer dedication, time and effort along with immense detailing on the bottles. Hope you liked this article of the most expensive tequila in the world.
Also Checkout: 10 Most Expensive Watches in the World