In today's world, technology is king, and pricey cellphones and gadgets are all the rage. Everyone's desire is to own a million-dollar car or a million-dollar home. Perhaps an expensive watch is on your wish list. In 1542, Peter Henlein, a locksmith and clockmaker from Nuremberg, Germany, created the world's first watch. Since then, numerous businesses have developed new products, and the price of watches has risen to multi-million dollar levels. In this post, we have covered some of the Most Expensive Watches in the World.
Pilot watches, dive watches, field watches, and dress watches are all available. The world's most costly timepieces, on the other hand, are in a league of their own. Their entire reason d'être appears to be to set world records, attract top collectors, and entice millionaires, billionaires, royal family members, and Hollywood A-listers to empty their wallets.
These watches, which come from the world's most expensive watch brands (think Patek Philippe, Rolex, Chopard, and Vacheron Constantin), turn the heads of anyone even mildly interested in timepieces with their exquisite engineering, superb styling, precious stones, precious metals, and exclusivity—many of them being one-offs or limited editions—turn the heads of anyone even mildly interested in timepieces.
Let's dive into the list of 10 Most Expensive Watches in the World-
1. Graff Diamonds Hallucination – $55 Million
The Hallucination is genuinely beautiful and brilliantly fanciful, as the name suggests. The Hallucination has a kaleidoscope array of 110 carats of various coloured diamonds in a variety of cuts set into a platinum bracelet, bringing high-fashion to the realm of horlogerie.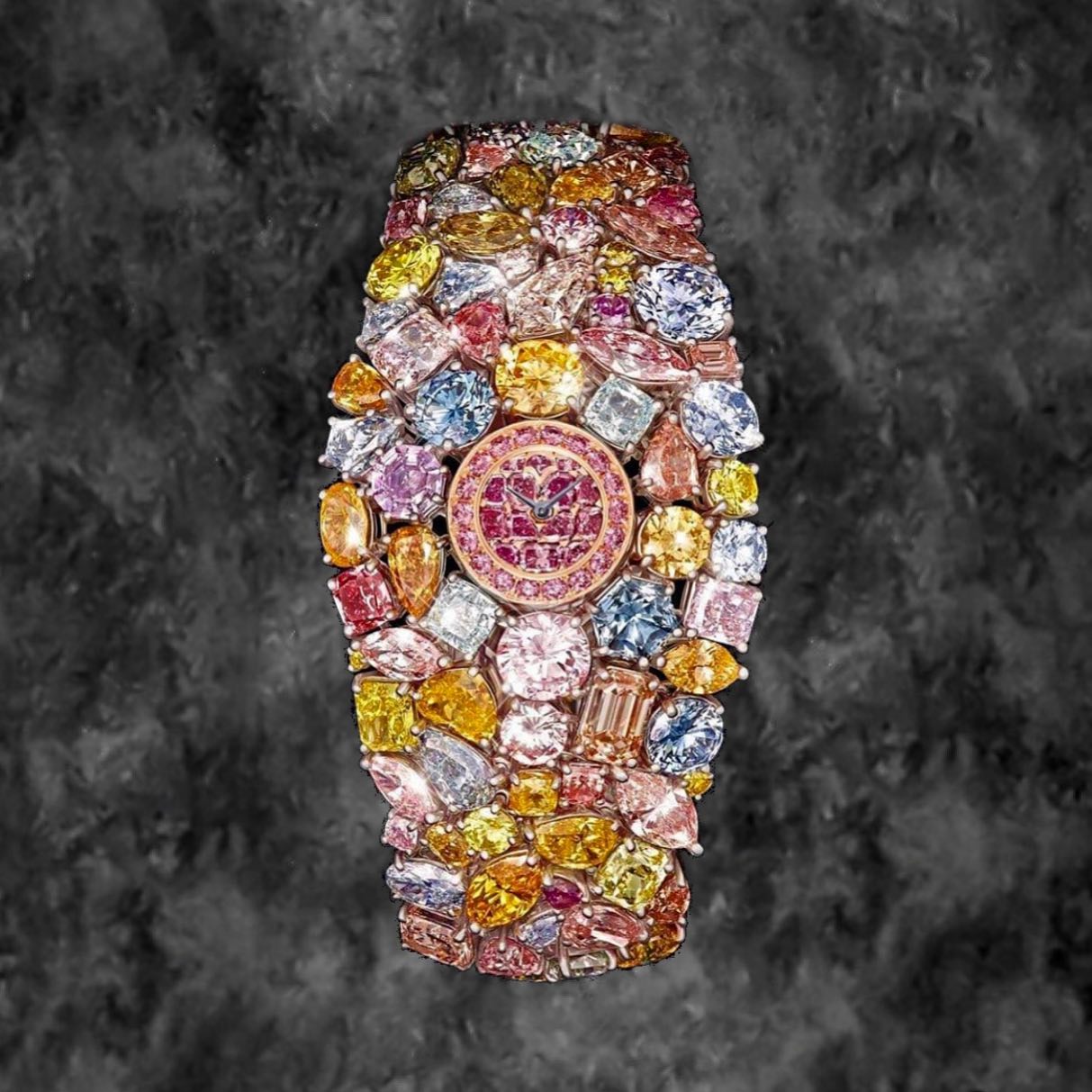 It's almost easy to overlook this piece's timekeeping skills because it's about as far away from a tactical watch as you can go, yet there's a tiny dial in the centre of all that sparkle. The Hallucination is a one-of-a-kind statement piece that tests the limits of Horlogerie to the limit.
2. Graff Diamonds The Fascination – $40 Million
Graff Diamonds is a company that specialises in diamonds. The white diamonds in the Fascination watch total 152.96 carats. Many components of this watch can be removed and worn as a ring. A 38.12 carat pear-shaped incredibly rare stone is set in the centre, surrounded by diamonds. 
The new piece is meant to demonstrate the brand's close relationships between its London-based diamond house and its Swiss watchmaking atelier, according to Laurence Graff, founder and chairman of Graff Diamonds. This diamond can also be set into a shank and worn as a ring by the lucky owner.
3. Breguet Grande Complication Marie-Antoinette – $30 Million
The watch is encased in crystal transparent glasses, with the manufacturer's purpose of highlighting the watch's intricate cycle. It appears like a complicated gear system is in operation at all times, with each gear composed of 24K yellow gold. 
It is also stated that it took about 40 years to build, and that the people for whom it was created (a queen and her lover) died long before it was finished. Because of its sophisticated technology, elegance, and history, this world-famous timepiece is considered one of the most important timepieces in history.
4. Jaeger-LeCoultre Joaillerie 101 Manchette – $26 million
Jaeger-LeCoultre, a Swiss watchmaker, created this timepiece. This watch is designed in the shape of a bracelet and features a little clockwork. The clock face is silver and the bracelet is constructed of pure white gold. It is set with a total of 576 diamonds and extremely rare stones. 
To commemorate her 60th year in office, Queen Elizabeth II received the Jaeger-LeCoultre Joaillerie 101 Manchette watch. It is powered by the Jaeger-LeCoultre Calibre 101, which is manually wound, and has a silver dial with a winding crown.
5. Chopard 201-Carat Watch – $25 Million
201 carats of white and colourful diamonds decorate this Chopard timepiece. High-end watches appeal to certain people because of their engineering and technical prowess. 163 white and yellow diamonds, an 11 carat white diamond, a 12 carat blue diamond, and a sweet 15 carat pink diamond make up the total. 
This sculpture includes a spring-loaded surprise, which adds to its beauty and cleverness. The three heart diamonds open up to reveal the delicate watch face hidden behind when you press on a specific area. You may also simply wear it as a lovely diamond bracelet.
6. Patek Philippe Henry Graves Supercomplication – $24 Million
Patek Philippe created this watch, which is made of 18-karat gold and features 24 complexities. The timepiece, according to sources, has 920 distinct pieces, including 430 screws, 110 wheels, 120 detachable parts, and 70 gems, all of which are handcrafted on a small scale.
On January 19, 1933, the watch was eventually handed to Henry Graves after three years of design and five years of assembly. The most impressive feature is the indications for dawn and sunset times, as well as a celestial chart for the night sky of New York City at 40 degrees 41.0 minutes North latitude.
7. Jacob & Co. Billionaire Watch –  $18 Million
The bracelet of this opulent spectacular watch is diamond-set with stones weighing up to three carats apiece and is made of 18-karat white gold. It boasts a distinctive triangular bead setting that covers the bracelet, clasp, and entire case.
The clock is set with 260 carats of emerald-shaped diamonds in an inverted pyramid form. The strong cut highlights the brilliance of the stones. This is Jacob & Co.'s finest timepiece. It has a stunning skeleton face and is a sparkling depiction of Jacob & Co.'s brave and rebellious personality.
8. Paul Newman Rolex Daytona – $17.6 Million
Newman's own 'Paul Newman' Daytona, one of the world's most valuable watches, was given to him by his wife, actress Joanne Woodward. The auction only lasted 12 minutes when the watch was sold over the phone to the highest bidder.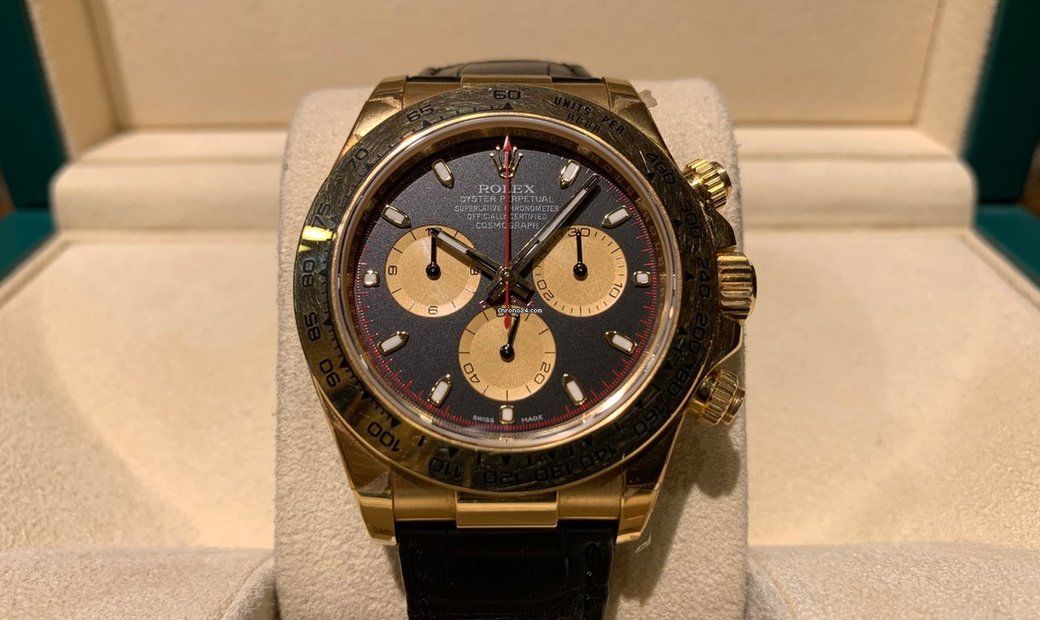 It goes without saying that this is Rolex's most exotic, personalised, and expensive watch. The unusual black and cream dial is a one-of-a-kind feature of the watch. Because the Daytonas were sluggish to sell at first, just one out of every twenty were equipped with the "exotic" dial.
9. Patek Philippe Ref. 1518 in Stainless Steel – $11 Million
This gives it a more sophisticated and businesslike appearance, rather than an opulent one. It's actually one of four limited-edition pieces in a four-piece set. Patek Philippe designed and developed this watch in 1941.
The most crucial factor to remember is that this watch model is extremely rare, with only four examples known to exist. This watch features a rose and yellow colour combination. While you may believe that steel would make a watch less costly than gold, high-end watches in this material are hard to come by.
10. Patek Philippe Ref. 1527 – $5.7 Million
The Patek Philippe Ref. 1527, which was created in 1943, may appear to be ordinary on the exterior, but the watch contains over twenty distinct precious stones and is composed of 20 Karat rose gold.
The price of the watch is determined by two factors. The first is exceptionally rare, and it was the only one of its kind. The second is that Patek drew influence from this model for a number of other models.
Also checkout: 10 Most Expensive Bicycles in the World