Many of the paintings painted by the old masters before the nineteenth century are placed in museums and are open to the public. Because museums rarely sell their most valuable artworks, many of the most expensive paintings are considered priceless. In this post, we will show you some of the Most Expensive Paintings in the World.
Some art is claimed to be "priceless," and a picture is worth a thousand words—or so the cliche goes—but when it comes to selling pieces of seemingly immeasurable value, some can bring in startling sums when the gavel falls. So unless you're a billionaire, a hedge fund manager, or a member of the royal family, everything on this list will be a pipe dream.
Check out these 10 Most Expensive Paintings in the World-
1.Salvator Mundi by Leonardo da Vinci – $450.3 Million
The validity of this piece by Leonardo da Vinci, painted in the 1500s, has been questioned. The art world is still divided about whether the picture is indeed da Vinci's or the work of one of his talented disciples. Regardless, it was auctioned for $450 million in 2017 at Christie's.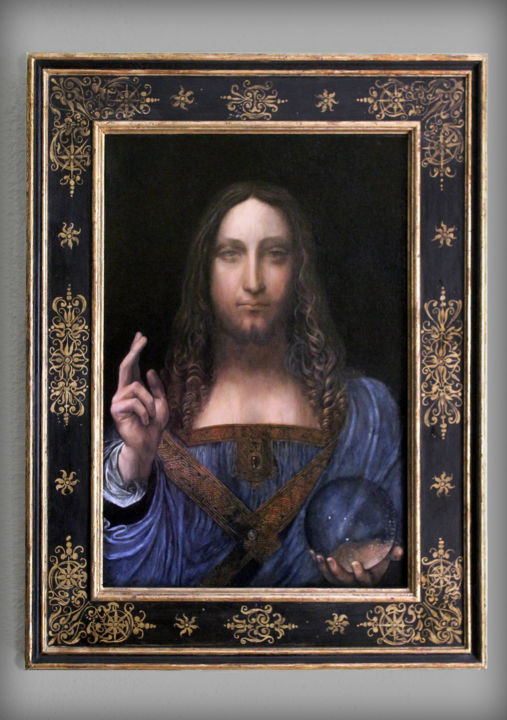 His Highness Sheikh Mohammed bin Salman Al Saud, Saudi Arabia's Crown Prince, purchased the piece through his Minister of Culture. 
2.Interchange by Willem de Kooning – $300 Million
'Interchange,' one of Willem de Kooning's first abstract landscape paintings, was painted in the Netherlands. It was sold for $300 million to Kenneth Griffin, the CEO of hedge fund Citadel, in September 2015.
The Art Institute of Chicago has it on loan at the moment. Griffin is also said to have purchased a Jackson Pollock painting alongside this one.
3.The Card Players by Paul Cézanne – $250 Million
"The Card Players," by Paul Cézanna, is the third most expensive painting in the world. It's one of five paintings from the same-named series by the French master from the 1890s.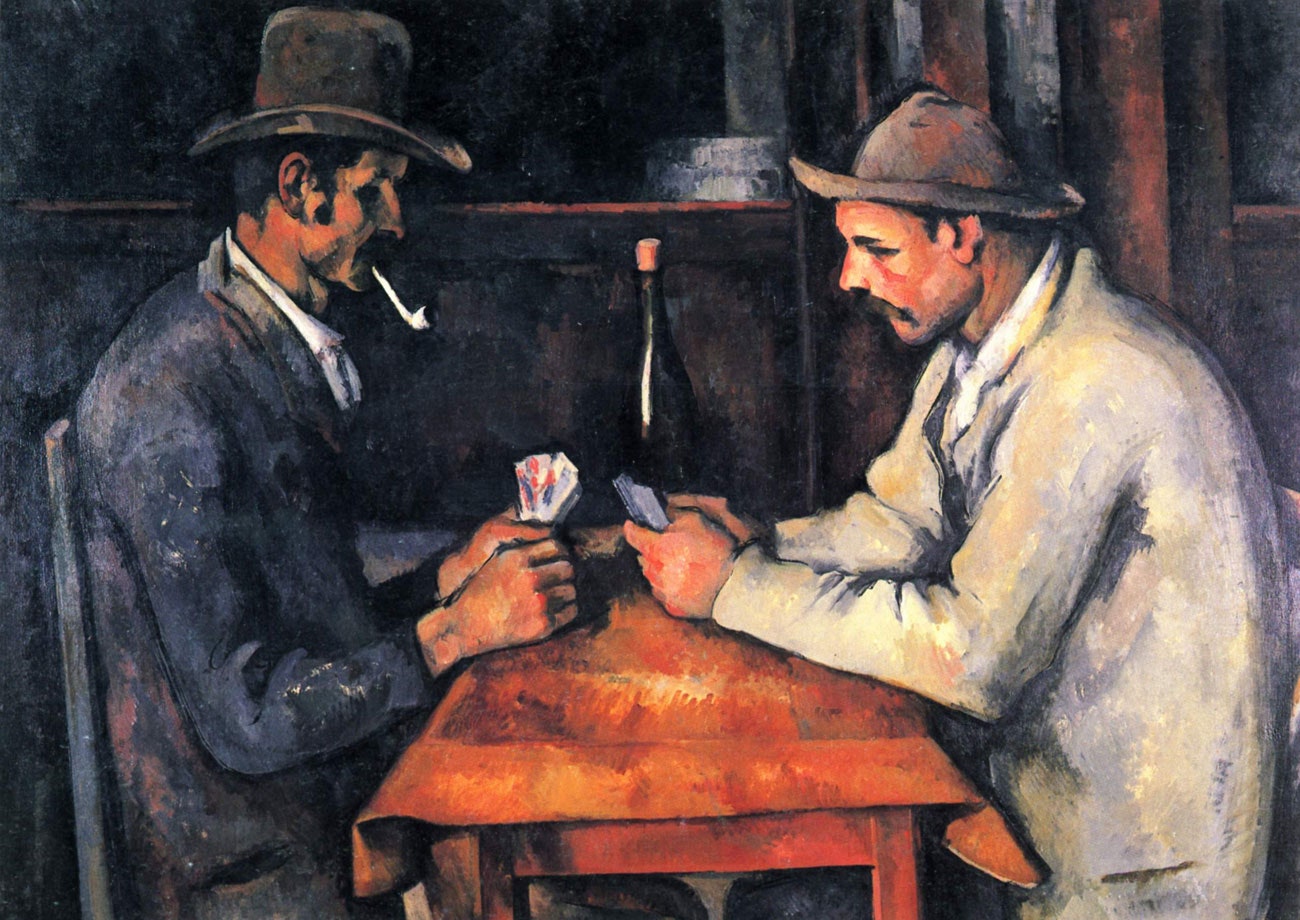 The Royal Family of Qatar bought it in 2011, apparently paying twice the previous record for any artwork sold at auction.
4.Nafea Faa Ipoipo by Paul Gauguin – $210 Million
Paul Gauguin, a French post-impressionist, created this painting during his first trip to Tahiti.
 It was one of many paintings he did of the island's native women, and the title translates to "When Will You Marry?" The picture was formerly known as the world's most expensive painting, having sold for $210 million in 2015 after two years of talks.
5.Number 17A by Jackson Pollock – $200 Million
This 1948 Jackson Pollock painting was the second piece of art purchased by hedge fund manager Kenneth C Griffin in a $500 million deal in 2015.
Although "Number 17A" is not currently on display, there are several great Pollock collections on show in museums across the world, including the Museum of Modern Art in New York (MOMA).
6.No. 6 "Violet, Green and Red" by Mark Rothko – $186 Million
Mark Rothko, a famous Russian-American abstract expressionist, painted it in 1951. It was purchased by Russian billionaire Dmitry Rybolovlev from Yves Bouvier, who was later accused of misrepresenting the works and overcharging them in a series of international disputes.
This picture, which was sold to Rybolev for half the price, was originally purchased for half the price, with Bouvier pocketing the difference.
7.Les Femmes d' Alger "Version O" by Pablo Picasso – $197.4 Million
Les Femmes d'Alger "Version O" was part of Picasso's "Les Femmes d'Alger" ("Women of Algiers") series from 1954 to 1955.
It was the 15th and final edition of the series, which was meant to honor his buddy Henri Matisse. Les Femmes d' Alger ("Version O") was the most expensive painting sold at auction for two years until Salvator Mundi smashed the record.
8.Pendant portraits of Maerten Soolmans and Oopjen Coppit by Rembrandt – $180 Million
These two Rembrandt works, painted in 1634 to commemorate Maerten and Oopjen's wedding, have never been separated. Experts and historians believe that the artworks should never be displayed separately and should always be displayed together.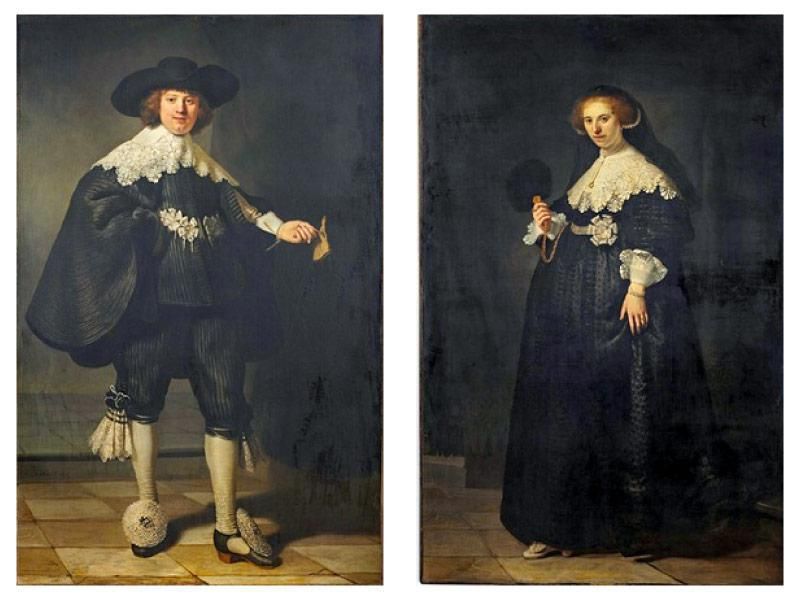 They were purchased in 2015 as a joint venture by the Louver and the Rijksmuseum, with each contributing half of the price.
9.Nu couché by Amedeo Modigliani – $170.4 Million
This is Modigliani's most well-known nude, which he first displayed in 1917 during a solo exhibition in Paris. It shows a naked woman sitting on a crimson sofa, identical to the one we saw earlier.
However, Chinese billionaire Liu Yiqian paid an exorbitant price for this edition. He bought the sculpture using his American Express Card in a single transaction, according to reports.
10.'Wasserschlangen II' BY Gustav Klimt – $170 Million
Wasserschlangen is a German word that means "water serpents." It was painted by Gustav Klimt, a well-known Austrian painter, and includes gold leaf accents. Yves Bouvier also sold this painting to Dmitry Rybolovlev.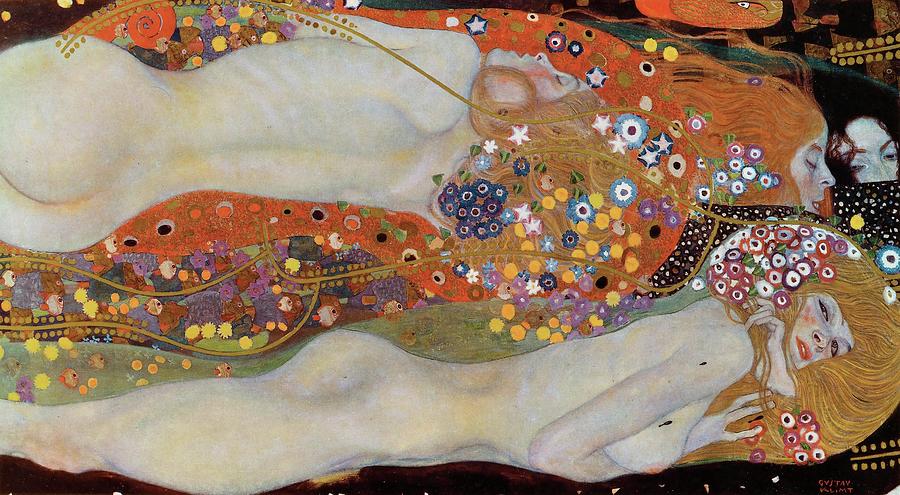 This picture originally belonged to the proprietor of a Viennese silk mill, but it was taken by the Nazis and subsequently sold to Gustav's supposed illegitimate child, Gustav Ucicky.
Also checkout: Top 10 Most Expensive Private Jets in the World