Cheese has been mentioned since ancient times because it was thought to be high in essential nutrients, fats, and proteins. Furthermore, people enjoyed its flavor and found it useful in a variety of recipes. It took up less storage space and had a longer shelf life than milk, which was its main source. In this article we are going to discuss about 10 of the most expensive cheeses in the world.
According to the International Dairy Foods Association, cheese consumption in international markets is enormous, and the numbers are growing year after year. This is due to the fact that cheese has improved in quality and is now available in a variety of flavors. You can easily obtain a variety of cheeses, including Italian style, cheddar, and processed cheese. Have you ever given a second thought before buying a cheese block, or have you just gone with the flow and bought what everyone else is buying?
Everyone is tempted to use and buy cheese from the markets because a creamy layer of cheese on any food item gives it a heavenly flavor and taste. Do you know that there are several of the most expensive cheeses of the world for which you would give your soul a taste?
Quality cheese is a luxury for some people, but for cheese lovers, it is a necessity and a craving that they must satisfy. You won't be able to compromise much once you've tried the right kind because the taste and texture are both out of this world. 
These days, people are buying more and more cheese. The demand for high-end and luxury cheeses is growing year after year, thanks to the wine industry. Some of the most expensive cheeses of the world aren't even made with cow's milk.
Few people do not enjoy cheese, despite the vast differences in quality, popularity, and price. According to reports, the global cheese market was worth just over $92 billion dollars in 2016. It is estimated that by 2022, the value will have risen to more than $124 billion. We have compiled a list of 10 most expensive cheeses of the world given below.
Check Out our list of 10 most expensive cheeses of the world:
1. Pule Cheese – $600/pound
Three times a day, the donkeys must be milked by hand, and each milking yields very little milk, less than a gallon per day from 15 animals. More than three gallons of milk are required to make a single pound of cheese. Pule has a soft, crumbly texture and a slightly sweet, nutty flavor that some compare to Manchego for Gruyere from Spain, but with a richer, more complex flavor. Although it isn't widely available, you should try a bite of the world's most expensive cheese if you get the chance.
2. Moose Cheese – $455-500/pound
Moose Cheese is one of the most expensive cheeses in the world, costing $455-500 per pound. It is a Moose House product that is made in Sweden. Three moose named Juna, Haelga, and Gullan provide milk for making cheese.
Perhaps it's because milking a moose is difficult, or because the season is short, but the four types of cheese made by the Johansson family on their Moose House farm are only available locally and at a few select restaurants. The Johanssons will give you a tour of the farm if you're in the area.
3. White Stilton Gold – $420/pound
Only six creameries in the United Kingdom have been granted licenses to produce this Stilton, which is protected under European law (PDO, or protected designation of origin) and limited to only three counties: Derbyshire, Leicestershire, and Nottinghamshire. This upscale Stilton is made with pasteurized cow's milk from the area.
It's unpressed, has its own crust, and has the traditional cylindrical shape as well as Stilton's "typical" flavor. The more common blue-veined cheese is made by piercing the crust and allowing air to enter the cylinder's core. Despite the fact that many countries now make blue cheese in the same way, traditional British Stilton is known for its distinct aroma and flavor.
4. Wyke Farm Cheddar – $200/pound
At $200 per pound, Wyke Farms has introduced one of the world's most expensive cheeses. It's cheddar cheese, and it's been made on their family farm in Somerset, England, since the 1860s. Wyke Farms Cheddar is one of the most well-known, traditional, and expensive cheeses on the market.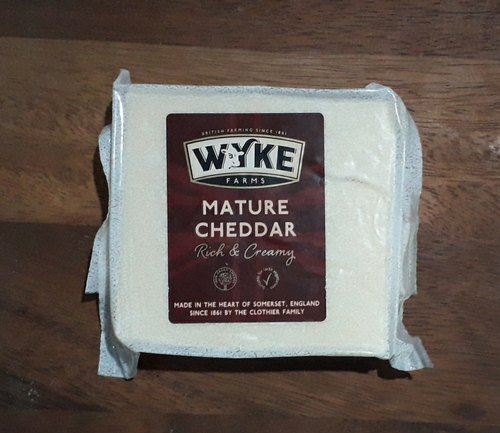 It has a tangy flavor and is full-flavored, infused with French truffle and gold leaf. The cheese takes one year to reach its full potential. The cheese has received awards for its distinct flavor and high quality.
5. Extra Old Bitto – $150/pound
China is known for having some of the world's oldest and most expensive cheeses. The Bitto Cheese gets its name from a river that flows through Italy, where it was first made.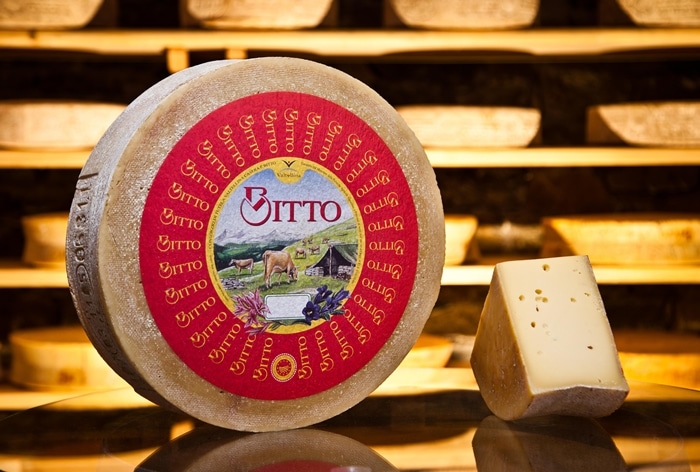 Extra Old Bitto is one of the most expensive cheeses in the world, with a price tag of $150 per pound. The rare cheese is extra special because it has been aged for nearly ten years and is made from a mixture of Swedish brown cow and Orbic goat's milk.
6. Bitto Storico – $150/pound
Bitto Storico comes from the Valtellina Valley in Italy, and is another cheese produced in only one place on the planet. The cheese is made from the milk of cows that graze on the mountain pastures and in the Bitto River Valley, and its flavor changes with the seasons. 
Bitto Storico is made up of 10 to 20% Orobica goat's milk from the Bergamo Alps and has been aged for up to ten years. If you visit the small town of Gerola Alta, you can sample various vintages of the iconic cheese. If you enjoy cheese, the trip is well worth your time.
7. Caciocavallo – up to $50/pound
This exceptionally named and expensive cheese is made by Podolica cows, a rare Italian breed that only lactates in May and June. Despite the fact that the breed is hardy and the cheese is produced in several regions, including Calabria, Basilicata, Campania, and Puglia, it is still relatively unknown outside of its native Italy. 
It was once tied together in pairs and strung over poles for curing, and it was traditionally pear-shaped. The cheese may have been hung around the neck of a horse for transportation, hence the name.
8. Old Ford – $50/pound
Old Fort is one of the most expensive cheeses on the market, with a price tag of $50 per pound. Neal's Yard Dairy makes it with English goat milk that hasn't been pasteurized.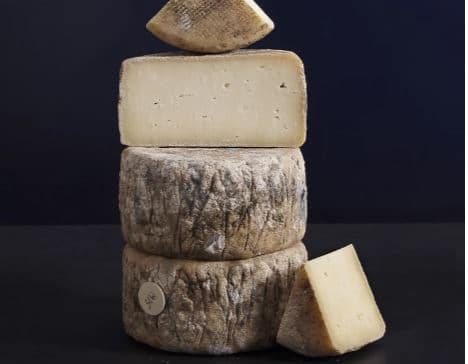 It is firm and delicate, aged and then pressed by hand to achieve the desired perfection. Old Ford cheese is famous for its buttery, salty, and savory flavor, as well as its exquisite taste.
9. Jersey Blue – $45/pound
Jersey Blue is an award-winning cheese that, at 45 dollars per pound, has joined the ranks of the world's most expensive cheeses.
Willi Schmid invented it in the Lichtenstein region of Switzerland. The name comes from the breed of cattle used to make the cheese, which is the source of the milk.
10. Caciobufala – $45/pound
Caciobufala is a cheese of Italian origin made from pasteurized milk obtained from water buffalo at the Piana del Sel Diary. It costs 45 dollars per pound, making it one of the most expensive cheeses on the market. 
It's a compact, semi-hard cheese with a wonderful aroma and flavor. Because of the unique ingredients used in its creation, it has a pleasant and unique aroma.
You can easily obtain a variety of cheeses, including Italian style, cheddar, and processed cheese. Some of the most expensive cheeses in the world are mentioned above. We hope you like this article. Please leave feedback in the comment section below. Also let us know about your favorite cheese.
Also Checkout: 10 Most Expensive Desserts in the World