With social isolation becoming the norm, a vacation on a private island might be a safe option for individuals looking to getaway. Buying an own island would provide year-round vacations and sunlight in magnificent remoteness for anyone with a little extra cash in the bank. In this post, we present to you some of the most expensive islands that are filled with luxuries.
One of the Bahamas' largest islands has emerged as the newest isolated paradise to join the market, positioning itself as a leading candidate for a safe holiday location for the global elite. Little Ragged Island, commonly known as St Andrew's, is one of the Caribbean's largest private islands for sale right now.
There are lots of other isolated resorts available if the Bahamas isn't your ideal vacation spot but escaping the epidemic to a private island haven still appeals. Here are ten of the world's most costly private islands for sale, with asking prices ranging from $155 million to $1 billion.
List of top 10 most expensive islands are-:
1. Bird Cay Island, Bahamas – $28 million 
This enormous Bahamas island is the perfect tropical getaway you didn't realize you wanted. One of the finest aspects of this location is its proximity to Nassau, which is only 30 minutes away by plane. This tropical paradise, valued at $28 million, has lots of sandy beaches where you can relax in the sun, sip coconut water, and read a nice book. If reading a book doesn't pique your interest, you might spend the entire day strolling the grounds and discovering new species of flora unique to this island.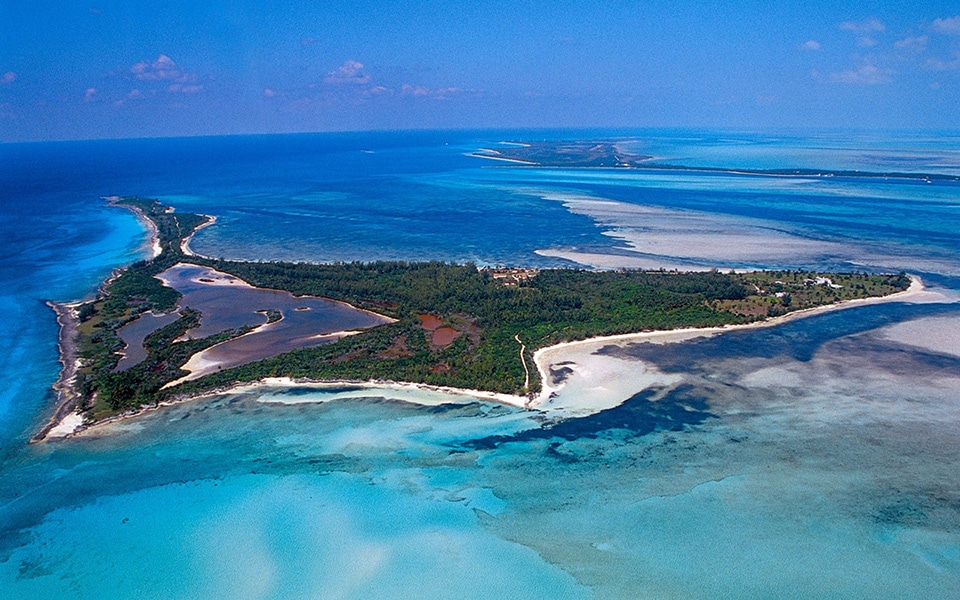 A two-story building with a beautiful swimming pool may also be seen on the Bird Cay Islands. Furthermore, with guest villas and cottages, this Bahamas island can accommodate your complete family for a party or gathering, ensuring that they enjoy magnificence during their visit. Regardless of where you go on the island, the ocean vistas are breathtaking, and you could spend all day watching the waves softly breaking on the shore.
2. Cerralvo Island, Mexico – $35 million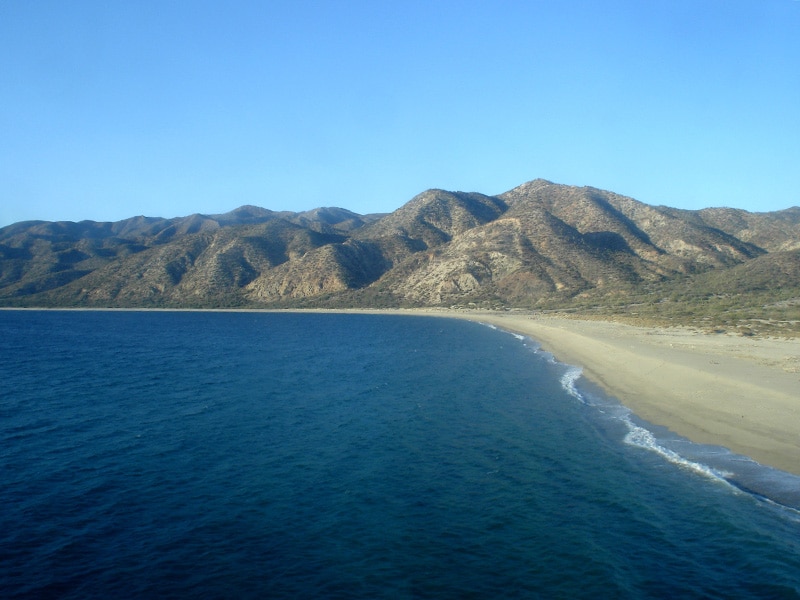 Most individuals like to get away from the hustle and bustle of city life in order to relax and unwind while doing activities they enjoy in a peaceful setting. Some people enjoy golfing, while others enjoy lounging on the beach, soaking up the sun, and getting a tan. Cerralvo Island in Mexico, on the other hand, should be at the top of your list if your passion even slightly involves fishing. This island is recognized for its abundant marine life, making it excellent for fishing enthusiasts. Swordfish, Golden Grouper, and Sailfish are just a handful of the fish found in the seas around this island. You might be the happy owner of Cerralvo Island for $35 million and celebrate your great capture.
3. Big Darby Island, Bahamas – $39 million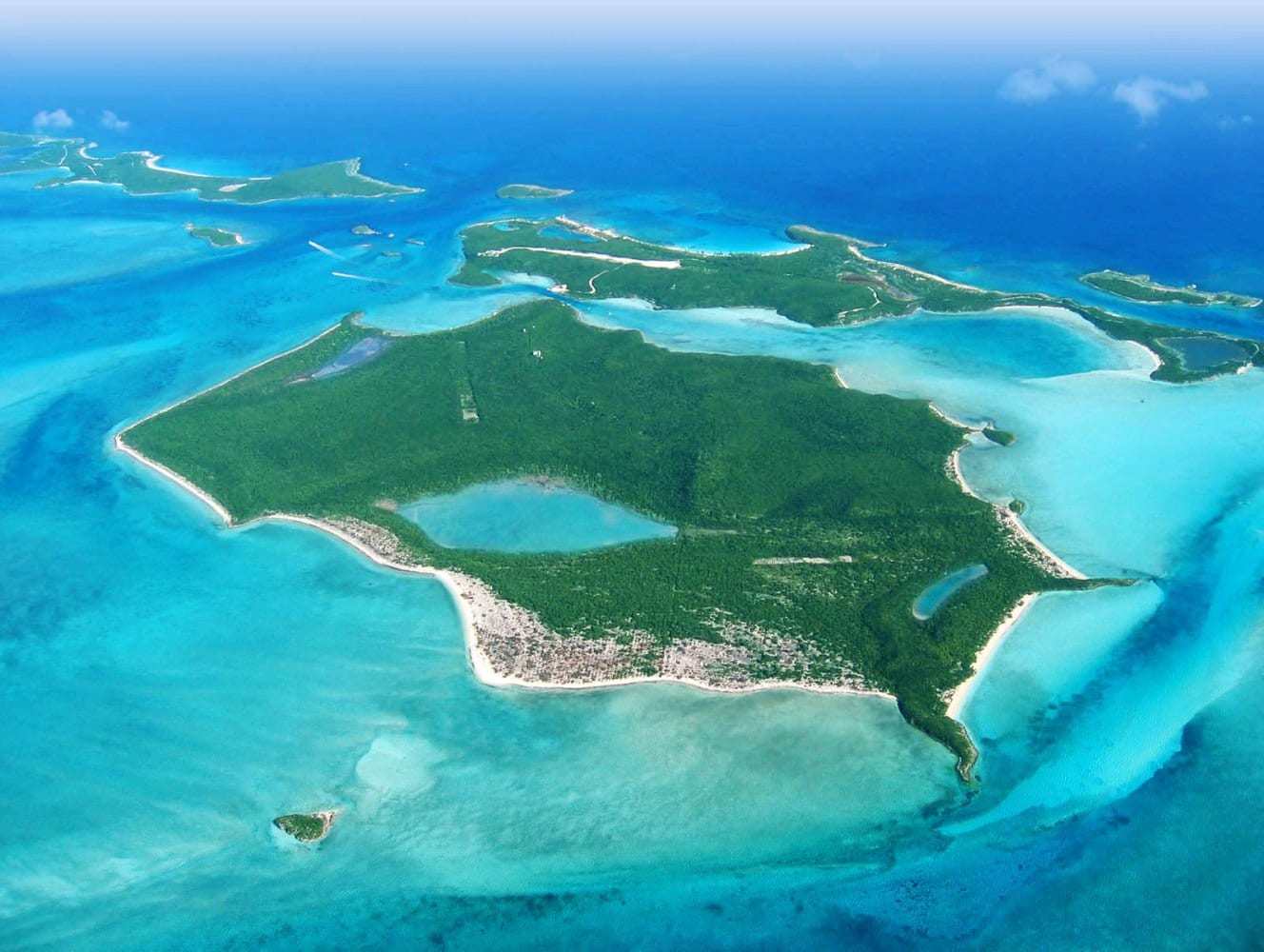 The Bahamas are an excellent choice for a sun-soaked summer vacation. The frosting on the cake would be owning its own island in this tropical paradise. The Big Darby Island will cost you $40 million, but it will provide you with the lavish lifestyle you desire. You will not want to leave this sanctuary of sandy beaches and pure as crystal seas bordered on all sides. Whether you're looking for seclusion or want to spend a few days with your lover in full privacy, this is the place to go. A castle erected in the 1930s may also be seen on Big Darby Island.
4. Hans Lollik Islands, US – $45 million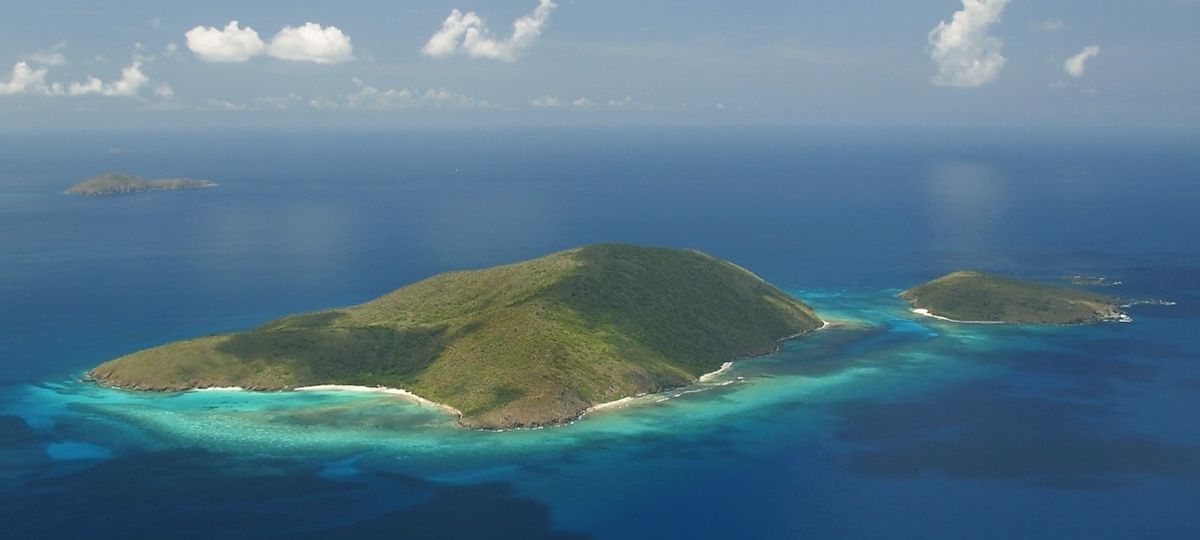 The US Virgin Islands' Hans Lollik Islands provide fantastic options for adrenaline seekers searching for thrilling underwater sports activities in a more secluded atmosphere. This island is worth $45 million, and its diverse flora and fauna make it an excellent place to go diving or snorkeling. After a day of exciting outdoor activities, relax on the beach and watch the sunset. You might perhaps spend the day fishing or taking a walk in the woods. You will be spoiled for choice with so much to choose from. Its closeness to St. Thomas Island only adds to its allure.
5. Omfori Island, Greece – $60 million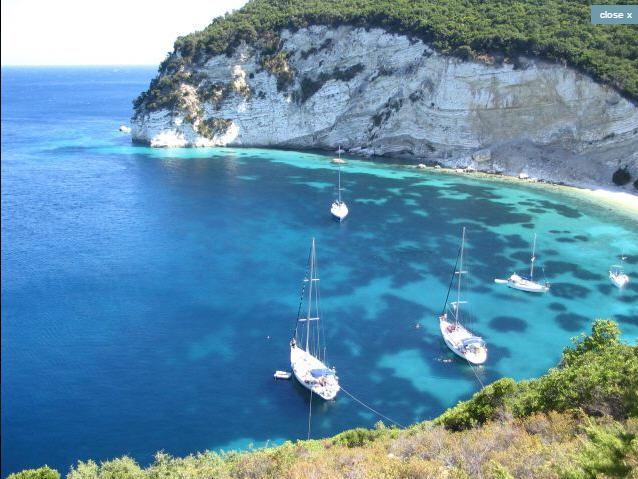 Greece is without a doubt one of the most beautiful places to visit when on vacation. The gorgeous scenery and blue seas of this European nation are well-known. There is, however, a hidden jewel known as Omfori Island, which is worth $60 million and has no human settlement. It might be your very own little sanctuary, where you can relax and enjoy the finest of Greece in perfect privacy.
6. Caye Chapel Island, Belize – $65 million
If you enjoy golf, you should visit Caye Chapel Island, which is a golfer's paradise situated in opulent surroundings. Caye Chapel is one of the most expensive islands in the world, with a price tag of $65 million. You could have the entire island to yourself and gather your golfing mates for a once-in-a-lifetime golfing adventure on the 18-hole golf course, complete with beautiful surroundings and breathtaking views. Following a thrilling game, you might visit the island's clubhouse, a 25,000-square-foot stretch of the island's most magnificent locations, equipped with a bar and a beautiful swimming pool.
7. Macapule Island, Mexico – $95 million
What does fleeing to a country that few people know about seem like to you? If this is something you favor, then immersing yourself in the exquisite charm of Macapule Island could be precisely what you're looking for. It is the most costly private island in the Sea of Cortez, stretching 23 kilometers and valued at $95 million. This is the place to go if you want luxury without losing contact with nature. You may build your house and take advantage of the pristine terrain in a sustainable and ecologically beneficial manner, taking advantage of the island's undeveloped nature.
8. Ronde Island, Grenada – $100 million 
Ronde Island is the most expensive island in the Grenadines, with a market value of almost $100 million. This large island, which spans 2000 acres, is not only private but also boasts breathtaking scenery and an interesting natural feature that only a few private islands can boast. A swim-through tunnel leads to an underground cavern brimming with stalactites and quartz crystals. In the Grenadines, it is truly a hidden gem.
9. Necker Island, British virgin islands – $100 million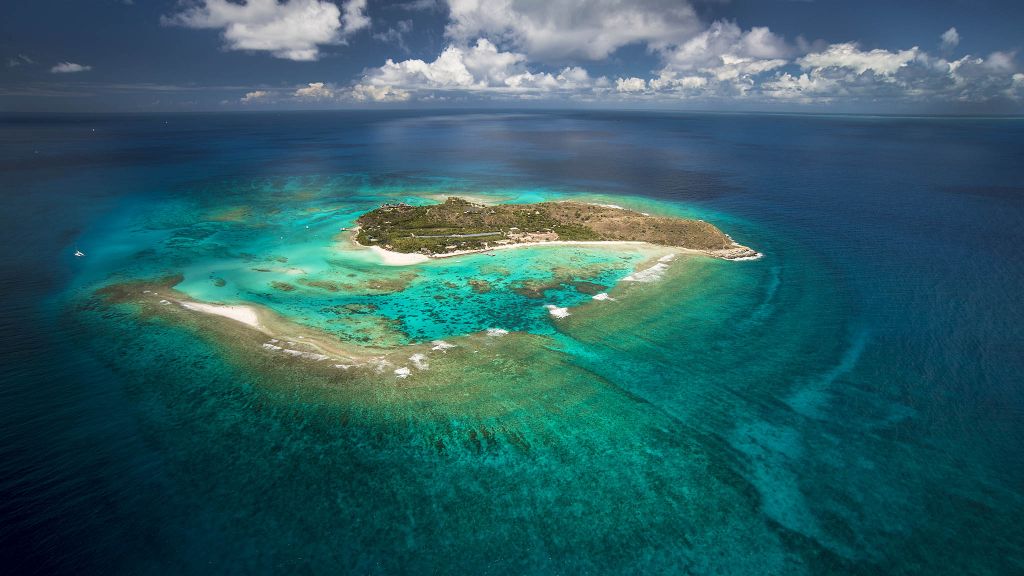 Despite the fact that Richard Branson owns this island, it is worth $100 million and is the ideal place for your next family reunion. This is the island to visit if you want to hold the most extravagant party. It has been transformed into a posh resort that can accommodate up to 28 people for an exhilarating getaway from the hustle and bustle of daily life. Necker Island and opulence go hand in hand, giving the most relaxing and unique experience for your fatigued mind and spirit.
10. Lanai Island, Hawaii – $610 million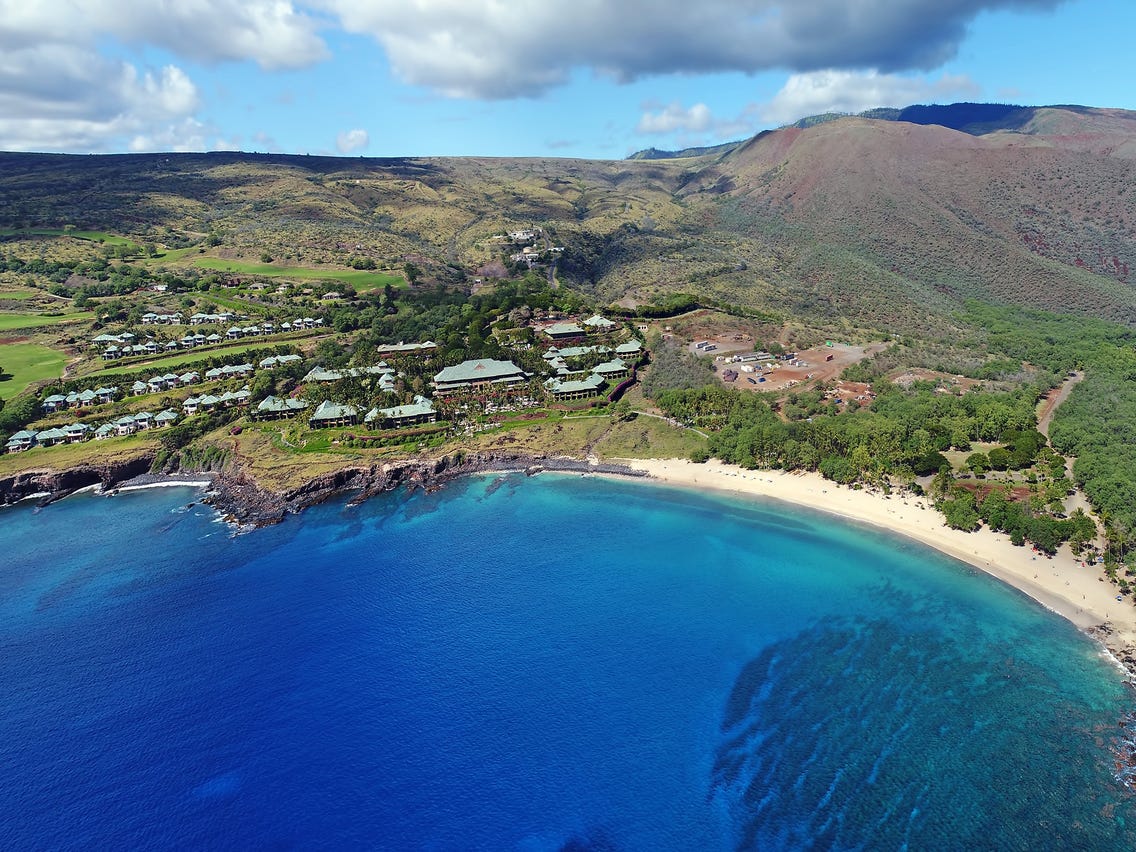 Lanai Island, valued at $500 million, is without a doubt the nicest and most costly island in Hawaii and the world. Larry Ellison, the company's owner, is also the creator of Oracle. It's no wonder that as the world's seventh-richest person, he has his name etched on this opulent and lavish island. Unwinding on Lanai Island is the ideal way to get a tiny piece of the globe all to yourself if you have a strong desire to sail on a boat. Larry Ellison owns 98 percent of the island, while the remaining 2% is controlled by the government.
Nothing beats laying on a beach on an island, entirely cut off from the rest of the world, for tranquillity. It's the ideal setting for devoting more time to your interests while also letting your hair down and unwinding. It provides much-needed rest for your mind, body, and spirit. A vacation to your very own private island might help you replenish your batteries after a long day in the city. It is, without a doubt, your planet's safe sanctuary. Here is the rundown of the top 10 most expensive islands. Make sure to check it out. Give us feedback in the comment section.
Also Checkout: 10 Most Expensive Bridges Ever Built