Neymar Jr Net Worth-Neymar Jr has a net worth of $200 million and is a Brazilian football (soccer) player. He has played for Santos, Barcelona, and Paris Saint-Germain, as well as the Brazilian National Team, and is widely regarded as one of the finest players in the world. Neymar signed a new 5-year deal with Paris Saint-Germain in 2017, making him the world's highest-paid soccer player and maybe the highest-paid athlete in terms of basic pay.
The club (PSG) pays him a basic salary of $78 million. Bonuses and endorsements bring in an extra $20-40 million every year. For example, he made $96 million in 2020 – $78 million in salary and $18 million in sponsorships. So as of 2022 Neymar Jr net worth is approximately $200 million.
The 30-year-old attacker now plays for Paris Saint-Germain, the French champions. He is a right-footed footballer who prefers to play as a left-winger but can also play as an attacking midfielder. He was a key member of his country's football teams that won the 2016 Olympic Gold Medal and the 2013 FIFA Confederations Cup.
After joining Paris Saint-Germain for €222 million from FC Barcelona, Neymar became the most expensive transfer in football history. With Barcelona, he won the Champions League and two La Liga crowns, and then with his current squad, he won three straight Ligue 1 titles. However, he has been prone to injury since joining PSG, missing over half of his time on the sidelines. His injuries have also hampered his international career since he was hurt in a friendly match before the 2019 Copa America, which Brazil won.
Early Life:
Neymar da Silva Santos Junior was born in the town of Mogi das Cruzes in the state of Sao Paulo, Brazil, on February 5, 1992. His father, Neymar Santos Senior, used to be his trainer and was a professional player.
Neymar used to play futsal and street football when he was little. He perfected his football talents by playing futsal and street football with his pals. In 2003, he joined the 'Portuguesa Santista' team's youth divisions and moved to the city of Sao Vicente.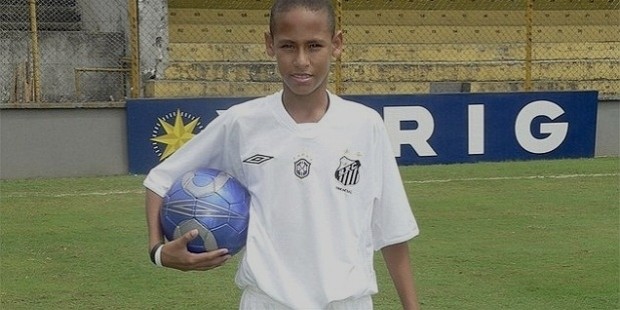 When Neymar was 11 years old, he joined the legendary Brazilian team 'FC Santos.' He moved from leaps and bounds as a footballer after joining 'FC Santos. 'At the age of 17, he signed his first contract with 'FC Santos.' 
Professional and Personal Life:
Neymar began his professional career at Santos, where he helped them win three Paulista Campeonatos and one Copa Libertadores. Neymar joined FC Barcelona in 2013 despite receiving attention from several European teams. He played four seasons at Camp Nou, where he was a member of the feared 'MSN' trio that included Messi and Suarez. He won the trio with Barcelona in 2015 and was a huge part of the club's success for four years. He did, however, choose to join PSG, the French champions, and has been with them since 2017.
Neymar's personal life is hidden from public view; however, he did have a kid (a boy) with Carolina Dantas in 2011. He was not in a serious relationship with her, according to reports. Davi Lucca is his son's name, and he lives with Neymar.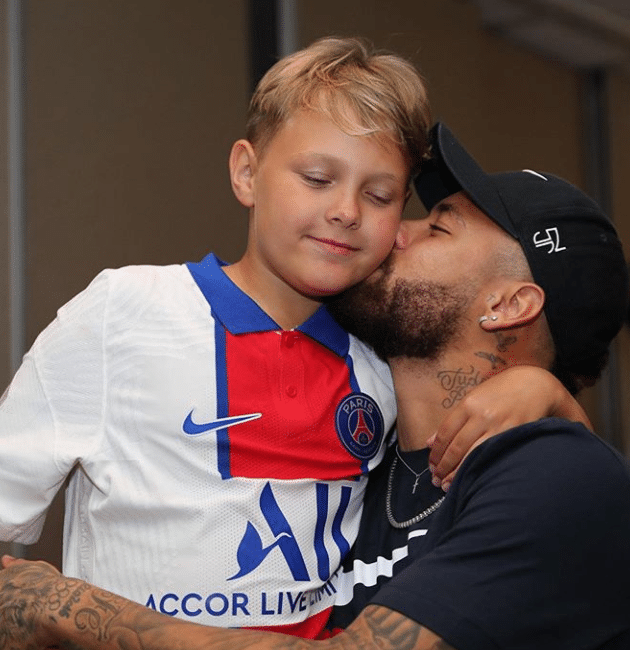 Neymar's professional football career includes numerous important successes as a member of the Brazilian National Team, in addition to playing for different teams in Brazil and Europe. When he was just 18 years old, he was picked for Brazil's senior squad for the first time, and he played his debut match for the team in a friendly against the United States. Since then, he has competed for Brazil in several international events, including the 2011 South American Youth Championship, the 2013 Confederations Cup, three Copa America tournaments (2011, 2015, and 2019), two Summer Olympics (2012 and 2016), and two World Cups (2014 and 2018).
Quotes:
"I have both Messi and Cristiano Ronaldo as my idols. If I can take a little of each player's game and make it my own, I would be very happy."

"Life only makes sense when our highest ideal is to serve Christ!"

"There is no pressure when you are making a dream come true."
Conclusion:
Neymar Jr net worth is over $200 million and is one of the most prominent and successful soccer players of all time. There is no question in our mind that his career will continue to develop and that this figure will soar in the future.
Also Checkout: Doja Cat Net Worth 2022- Early Life, Career, Personal life, Quotes