Mr Beast Net Worth – $25 Million
Age – 23 Years
MrBeast is a YouTube sensation, philanthropist, and entrepreneur from the United States. Mr Beast has a $25 million net worth. MrBeast, also known as Jimmy Donaldson, is famous for his YouTube antics in which he gives big sums of money to friends or charities. In this article, we present you with the Mr Beast Net Worth along with various insights of Life.
He is credited as the creator of the first altruistic YouTube stunt videos. He's also one of the world's highest-paid YouTubers. From his YouTube channel, clothing sales, and partnerships with companies like Microsoft and Electronic Arts, he earned $24 million in 2020.
Jimmy is said to put the majority of his video revenues back into making more videos. He now spends up to $300,000 on a single video, compared to $10,000 just a few years ago. His stunts are usually humanitarian in nature, such as offering money to strangers or adopting an entire shelter of stray dogs.
MrBeast makes at least $3 million every month from YouTube ads alone, according to YouTube analytics tool SocialBlade. In-video brand deals aren't included in this.
Mr Beast Net Worth – Early Life
Jimmy Donaldson was born in Greenville, North Carolina, on May 7, 1998. Donaldson was raised by his mother for the majority of his childhood, and he spent the majority of his time with his brother.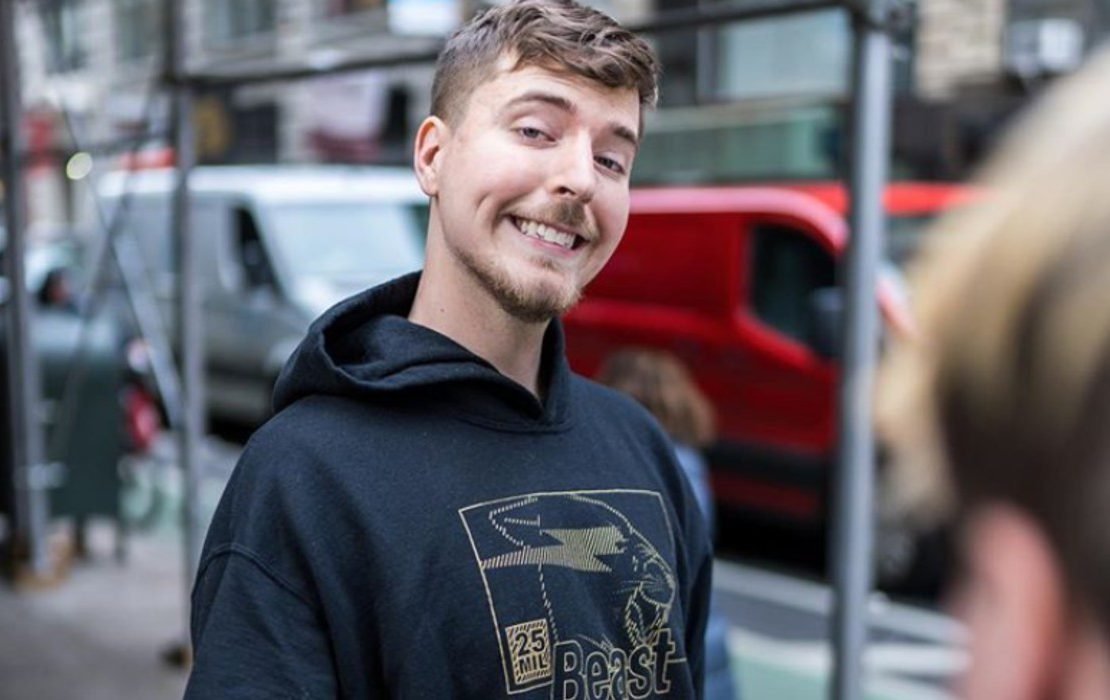 He started his YouTube channel in 2012 and began uploading strange videos. He rose to prominence after uploading a video titled 'Worst Intros On YouTube.'
Mr Beast Success
Jimmy rose to prominence following the release of the video "Counting to 100,000" in 2017. He spent 44 hours counting to 100,000 in the video. The video has since been seen over 21 million times.
He then made a video in which he counted to 200,000. Reading the dictionary, reading the script for the "Bee Movie," ubering across America, shouting "Logan Paul" 100,000 times, and watching the dreadful Jake Paul music video "It's Every Day Bro" on loop for 10 hours are among his other notable achievements.
His YouTube profiles now have over 90 million combined subscribers and have accumulated over 10 billion video views. The majority of average videos have been viewed over 20 million times. He has 12 million Instagram followers, 9 million Twitter followers, and 13 million TikTok followers.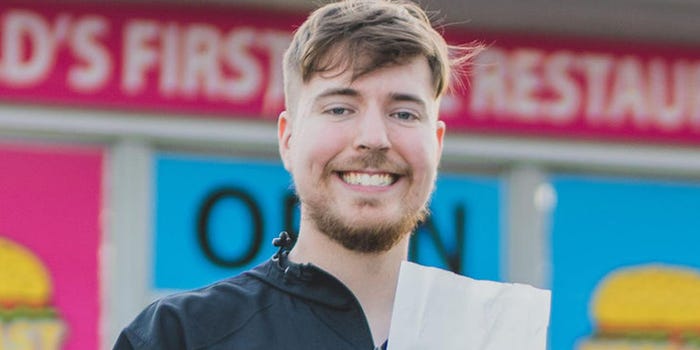 He's friends with PewDiePie and bought billboards and radio ads to help him outnumber T-Series in terms of subscribers. At the 2019 Shorty Awards, he was nominated for Vlogger of the Year. He was named the Breakout Creator of the Year. He was nominated for a Kids' Choice Award in the category of Favorite Male Social Star in 2020. He was named YouTuber of the Year in 2020. He was also named Creator of the Year at the Streamy Awards in 2020.
MrBeast attracted 400,000 new members and over 80 million video views in just one week in July 2020. As a result of his achievement, he was the 20th most popular YouTube personality at the time.
Philanthropy
MrBeast has donated or raised tens of millions of dollars for many causes over the years. Items have been donated to homeless shelters, the Veterans Army Wounded Warrior Program, Saint Jude Children's Research Hospital, and a local animal shelter in Los Angeles as a result of his stunt videos. A December 2018 video, for example, donated $100,000 in clothing and other items to homeless shelters.
In October of this year, Jimmy teamed up with NASA engineer and YouTuber Mark Rober to form the #TeamTrees charity. The goal was to generate $20 million for the Arbor Day Foundation in the next three months. For every dollar raised, the charity would plant one tree. Hundreds of YouTubers have joined forces to support the cause.
#TeamTrees had raised $4 million in just 24 hours of its inception. They had raised more than $20 million by December. They have raised about $22 million as of this writing.
Mr Beast Net Worth – Awards
Throughout his career, MrBeast has been nominated for a number of prestigious prizes. He was named Breakout Creator at the Streamy Awards in 2019. He was nominated for Ensemble Cast and Creator of the Year in the same year.
MrBeast won the following Streamy Awards in 2020:
Creator of the Year

Live Special

Social Good: Creator

Social Good: Nonprofit of NGO
In the same year, he earned the Shorty Award for YouTuber of the Year. At the Kids' Choice Awards in 2021, he was nominated for Favorite Male Social Star.
5 Unknown Facts about Mr Beast
Have a look at some of the unknown facts about Mr Beast in this article of Mr Beast Net Worth-
Maddy Spidell, an Instagram model, is his girlfriend.

Mr Beast has Crohn's disease, which is an inflammatory bowel disease.

His older brother operates the "MrBro" channel.

In 2016, he graduated from Greenville Christian Academy.

MrBeast Burger will be able to franchise the burgers to restaurants across the United States, and customers will be able to order them through online delivery services.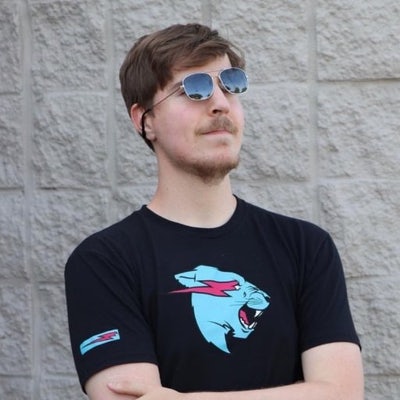 Famous Quotes of Mr Beast
"There were lots of smiles and personal relationships that we'll all take forward in supporting what we do—creating original content for our subscribers." – Mr Beast
"After some point it's like you feel like you should quit but you want it so badly you just keep going." – Mr Beast
"I used to make a dollar a day, so I didn't even have a microphone." – Mr Beast
"I'm motivated because I want to support my mom and my family." – Mr Beast
"My mindset was just 'reinvest everything I make – every time I got a paycheck, that was the month's budget." – Mr Beast
Also Checkout: Dwayne Johnson Net Worth: Early Life, Career, Businesses