Each metal has a particular value, which is based on its rarity of the metal, the difficulty of extracting it, and its qualities of the metal. Precious metals have long been utilized as a kind of cash, and they are also being utilized as investments. In this article, we will be discussing some of the most expensive metals in the world.
Some expensive metals are prized for their aesthetic qualities, while others have attributes that make them perfect for industrial use. Gold and silver are the first metals that spring to mind when you think about precious metals. While these metals are important and are on the list, there are others that are much more so. 
Gold and silver are the most popular precious metals, and they come in a range of forms and sizes. There are, however, several precious metals that are even more expensive and sought. So, before you run out and buy up all of the gold and silver on the earth, have a look at this list of the most expensive metals in the world.
Take a look at our list of 10 most expensive metals in the world:
1. Rhodium
According to the 911 Metallurgist, rhodium is the most expensive metal on the planet. This is one of the rarest metals, with South Africa, Canada, and Russia being the main producers. It's a silver-colored metal that's most known for its reflective features, but it's also utilized in a variety of other industries, including the automobile sector. 
Corrosion resistance and a high melting point are two of its other characteristics. It is the most expensive metal, costing $2,930 per ounce.
2. Palladium
Palladium, along with Platinum, Rhodium, Ruthenium, Iridium, and Osmium, is a member of the Platinum Group. While they all have similar chemical characteristics, Palladium has the lowest melting point and is the least dense of them all.
Palladium is most often utilized in Catalytic Converters, which transform up to 90% of the dangerous gases in vehicle exhaust into less toxic chemicals. Palladium's value has increased by more than 50% since 2001, with a single ounce costing about $1,400.
3. Gold
Gold is one of the most valuable metals in the world, according to Gold Investments, and it keeps its worth even during times of economic and political turmoil. South Africa, China, the United States, Australia, and Russia are the most prevalent nations from which it is obtained. Gold is most commonly used for jewelry, although it has a wide range of other applications. The price per ounce is $1,285.
4. Rhenium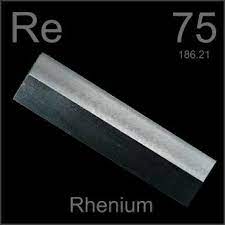 Rhenium, which is mined in Chile, Kazakhstan, and the United States, is one of the densest metals, according to the 911 Metallurgist. It also has the third-highest melting point, which is why it is used to improve the thermal strength of nickel-based superalloys. Filaments, high-temperature turbine engines, and electrical contact materials all employ rhenium. The color of this metal is silvery-white and the cost is roughly $1,290 per ounce.
5. Iridium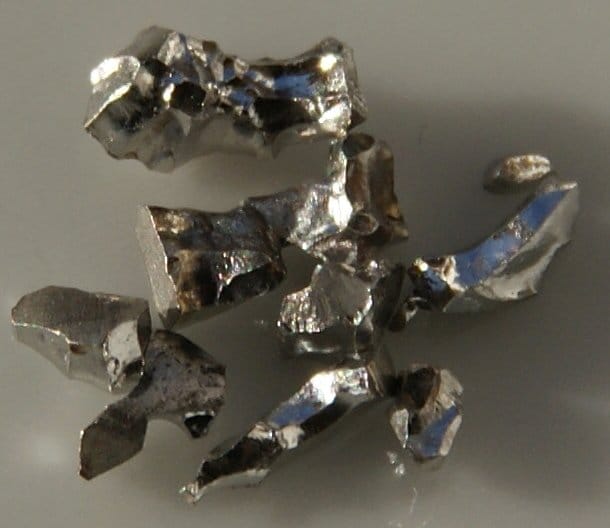 Iridium is a hard silvery-white transition metal with the second-highest density on the planet. It is the most corrosion-resistant metal, and it may be found in meteorites and the earth's crust in large quantities.
South Africa produces the most significant amounts of this metal, which it sends to nations all over the globe for use in a variety of items, including watches and compasses, as well as numerous automobile parts. The current price of iridium is roughly $520 per ounce.
6. Ruthenium
Ruthenium is a platinum-group metal that is mined in Canada, Russia, North America, and South America. Ruthenium's advantageous features include its hardness and resistance to the elements. It is one of the world's rarest metals. 
According to Elite Jewelry and Loan, ruthenium is frequently added to platinum to boost toughness and resilience. Similarly, it is occasionally used as an alloy to strengthen palladium. The plating of electrical contacts is one of the most common applications for this metal. The cost per ounce is $263.
7. Osmium
Osmium is a hard bluish-white platinum group transition metal that can be found as a trace element in alloys and platinum ores. It has a value of $200 per ounce.
It's the densest naturally occurring element, and it's used to manufacture fountain-pen nibs and electrical connections. It's also one among the world's rarest elements, which explains why it commands such a premium price.
8. Scandium
Scandium was found in 1879 by spectrum investigation of the minerals euxenite and gadolinite in Scandinavia. Lars Nilsson, a Swedish scientist, is credited with giving it the Scandinavian name. It has a silvery-white metallic hue and has been classed as a rare-earth element throughout history.
It's present in most rare-earth and uranium-based deposits, but it's only mined from certain ores in a few mines across the world. Scandium acetate is priced at $44 per gram.
9. Silver
Silver has the greatest electrical conductivity, thermal conductivity, and reflectivity of any metal that has ever been discovered.
Silver has long been regarded as a precious metal and has been utilized in a variety of applications, including bullion coins and non-currency applications such as solar panels, water filtration systems, and jewelry. The current estimated price of silver is $15 per ounce.
10. Indium
According to Virtual-Light, Japan, South Korea, and China supply the majority of the world's indium. Because of its superior conductivity, it is frequently employed by electronic makers. Another application of indium is as a coating for aviation engines. 
This metal creates a sobbing sound when bent, which is a fascinating feature about it. Indium is used to make semiconductors, electrical conductivity, and corrosion-resistant mirrors, among other things. During WWII, it was also utilized to coat bearings in aircraft engines. It cost around $11 per ounce.
Some of the most expensive metals in the world are mentioned above. We hope you find this article helpful. Please leave your feedback in the comment section below.
Also, Check out: Top 10 Most Expensive Cruise Ships Ever Built