The rarity and demand of the comic, as well as its grade, influence the value of these remarkable treasures. A comic's rarity and demand are generally dictated by its popularity and substance. For example, the first appearance of Batman in a comic book is highly sought and will fetch a premium price at auction. An impartial third-party grading firm determines the comic's grade, which notes any alteration from the comic's original mint condition. In this post, we will look at some of the most expensive comic books ever sold.
Since the first appearance of Superman in 1938, comic books have captivated children and adults alike with tales of heroes and the villains they defeat. Some of these comics are so popular — and so valuable — that they may sell for hundreds of thousands of dollars or even millions of dollars at auction. Of course, there are Superman and Batman comics among them, as well as other Marvel and DC classics and hidden gems from other publishers.
List of 10 most expensive comic books ever sold:
1. $350,000 Marvel Comics #1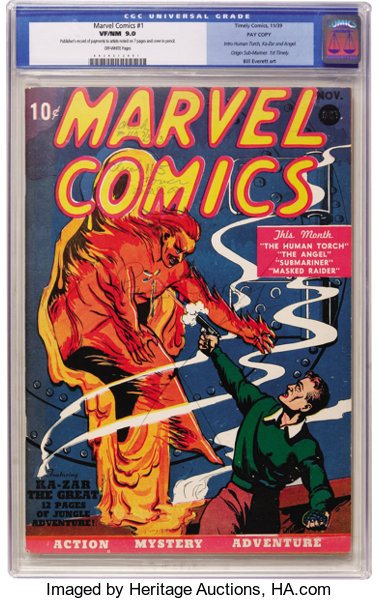 The first issue of Marvel Comics is at the top of our top ten list. This issue introduces a number of well-known superhero characters, including The Human Torch and Namor the Sub-Mariner. Marvel Comics is now called simply "Marvel," and it has grown to become one of the world's largest entertainment corporations.
2. $375,000 Tales of Suspense #39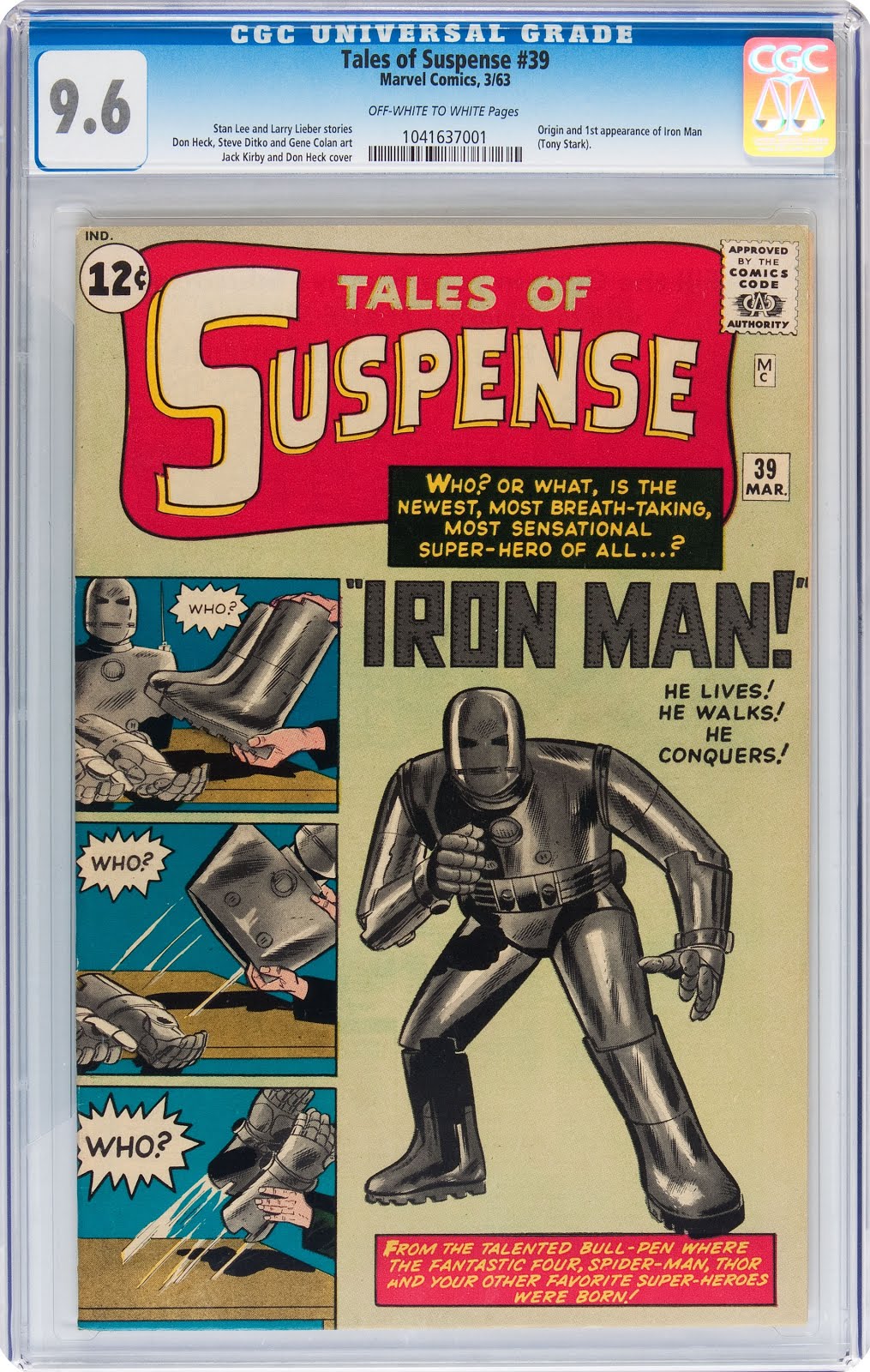 Tales of Suspense, another Stan Lee and Jack Kirby work, is credited with presenting Iron Man to the world. Since his debut appearance, Iron Man has had a number of significant enhancements, and he now seems to be far cooler than version 1.0. The comic book sold for $375,000 in 2012, thanks in part to the enormously popular Iron Man films starring Robert Downey Jr.
3. $450,000 Flash Comics #1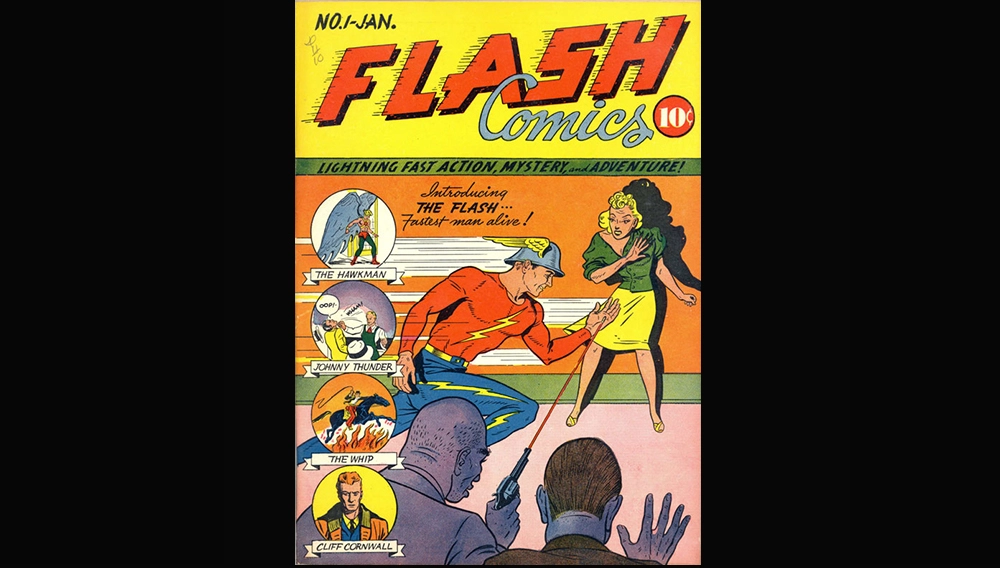 Flash Comics #1 was the second-highest-selling comic book of all time when it was released in 2010. Because of its commercial artists and enthusiastic comic book collectors, Edgar Church's storage procedures, the comic was in great shape for its age. His collection contains the bulk of the world's highest quality Golden Age comics.
4. $492,937.50 X-Men #1
Stan Lee and Jack Kirby's "X-Men" series' debut issue sold for $492,937.50 in 2012. It included Cyclops, Beast, and Magneto as well as other mutants. X-Men went on to be a massive hit, spawning a slew of cartoons and films that were cherished by millions of fans all over the world.
5. $567,625.00 Batman #1
Two of Batman's most arch-rivals, The Joker and Catwoman, make their debut appearances in the inaugural issue of his solo series. It is one of only a few comics in history to ever sell more than $500,000 in sales since its publication. One copy sold for almost half a million dollars in 2013, making it one of the world's most valuable comic books!
6. $936,223 All-Star Comics #8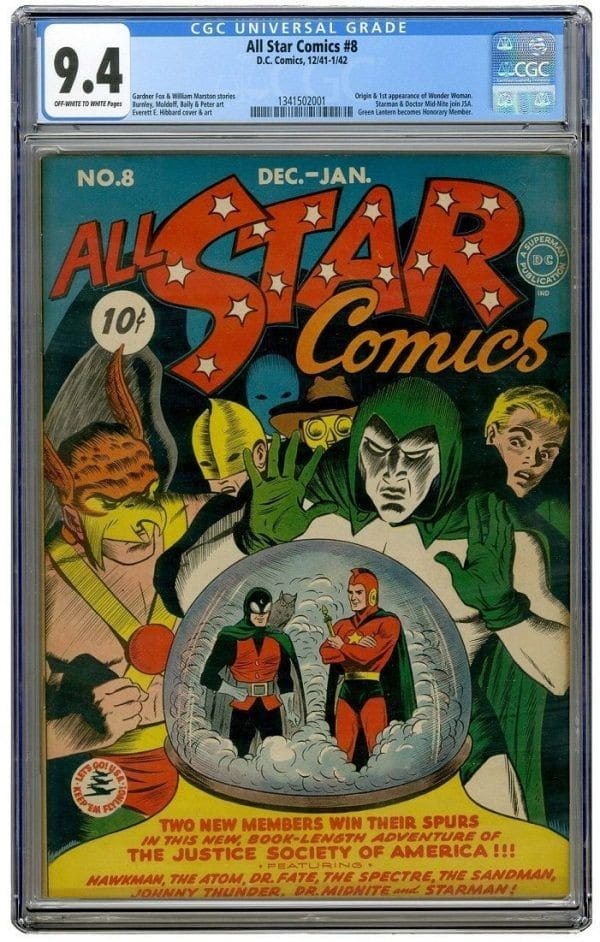 All-Star Comics #8 is next on the list. For any Wonder Woman fans out there, this is a significant issue since it is her first appearance. The Justice Society of America is the emphasis of this issue, but it also includes Wonder Woman's origin tale. A copy of the book was posted on eBay in 2017 and sold for $936,223
7. $1,075 million Detective Comics #27
The famous Batman makes his debut appearance in Detective Comics #27. This is one comic book that I'm sure any comic book fan would want to acquire, as it was created by Bob Kane and Bill Finger. In 2010, it was the most expensive book ever sold. However, there has been much discussion about a hypothetical "higher-quality issue" being the most valuable comic book in history, but none has been discovered!
8. $1.1 Million Amazing Fantasy #15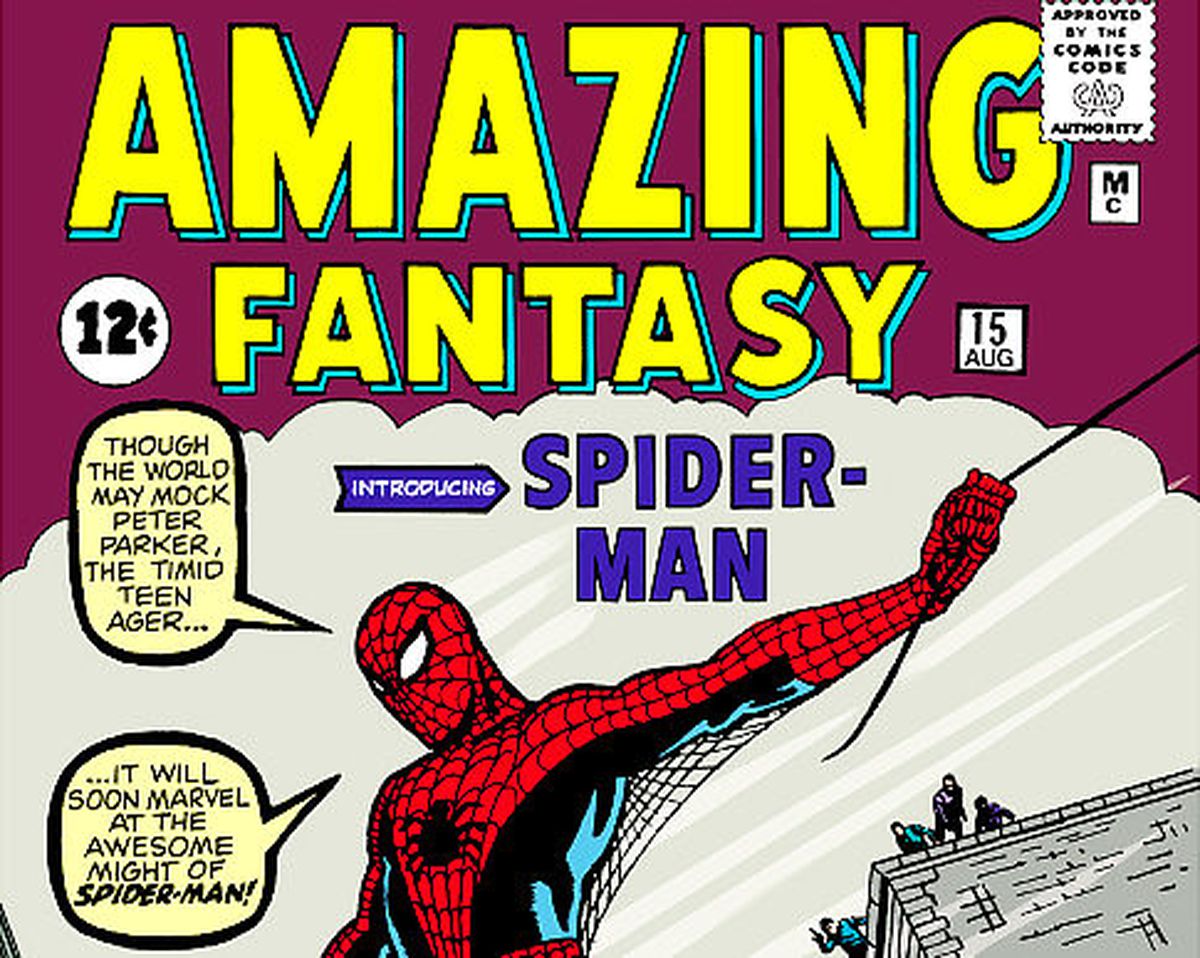 Another debut appearance is featured in this 1962 comic book by Steve Ditko and Stan Lee, but this time its Spider-Man. The web-slinging superhero is one of the most beloved characters in the world, so it's no surprise that a copy of the original went for more than a million dollars at auction in 2011.
9. $1.5 Million for Action Comics #1 (CGC 8.5)
This comic demonstrates how important a CGC rating is, and how big of a difference a half-point can make in the value of a comic book. While it has the same content as the world's most expensive comic, it falls short of first place since its grade indicates that it is not in the greatest condition possible. It might include page creases or folds, as well as minor scuff marks on the cover, all of which make a difference.
10. $3.2 Million for Action Comics #1 (CGC 9.0)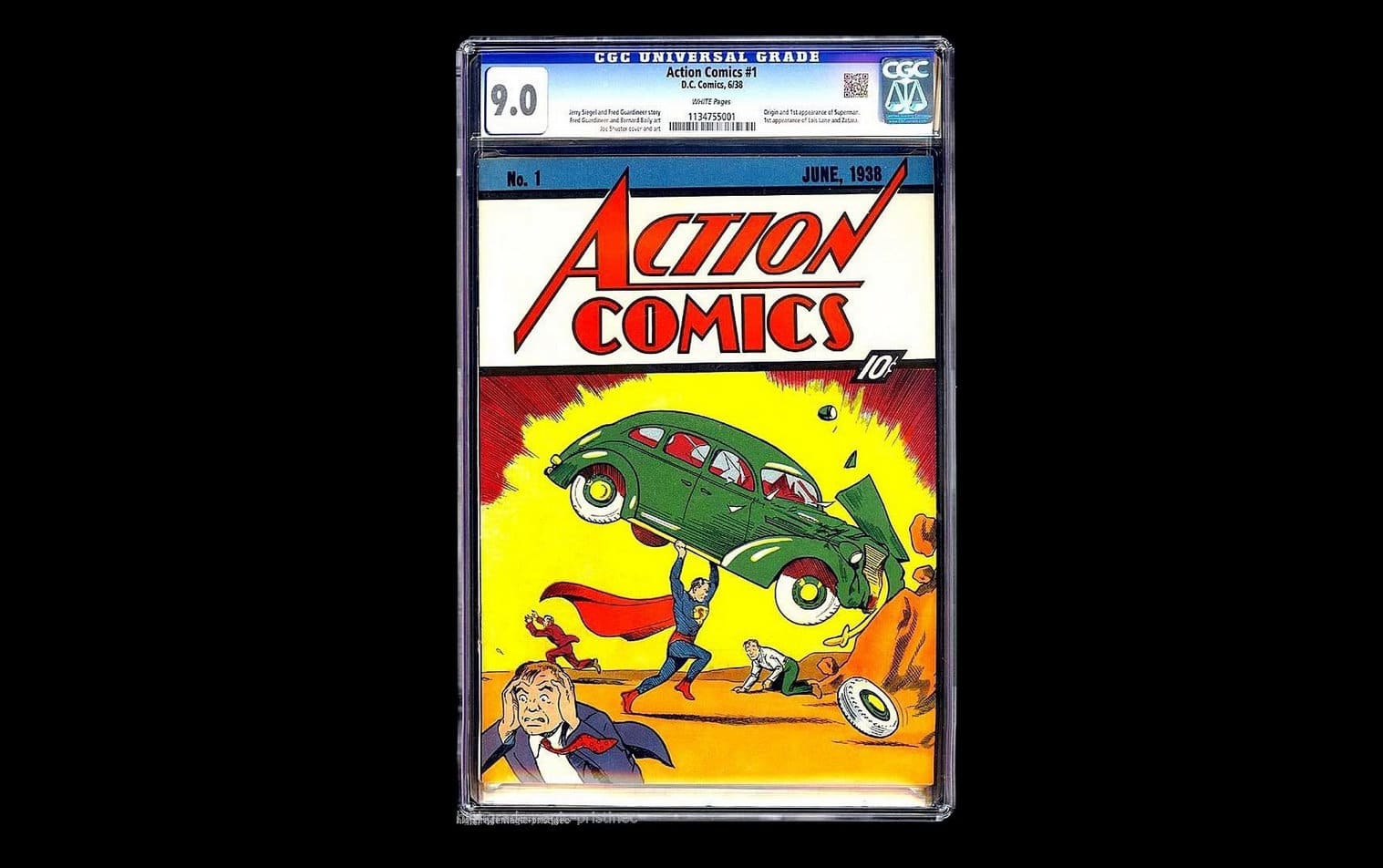 Action Comics #1, CGC 9.0, is at the top of our list of the most expensive comic books in the world. It marks the introduction of Jerry Siegel and Joe Shuster's famous Superman, which many fans regard as the "holy grail" of comic collectibles. While the original comic was only 10c at the time, four copies have now sold for more than a million dollars. This 9.0 CGC-rated edition sold for $3.2 million dollars in 2014, making it the world's most expensive comic book!
There is a lot of interest in comic books, which means that comic books with historical worth or other importance may sell for a lot of money if they are sold to the right people. Look no further than the fact that a tiny handful of comic books have been reported to have sold for amounts ranging from the thousands of dollars to the millions of dollars. Here was the wrap-up on the most expensive comic books of all time. Give us feedback in the comment section below.
Also, Checkout: Top 10 Most Expensive Cat Breeds in the World