As per the sources, Tobey Maguire net worth is estimated to be $75 million in 2022. Tobey Maguire is a California-born American actor and film producer. Apart from Sam Raimi's 'Spider-Man' trilogy from Tobey's works, his other notable films are 'Pleasantville,' 'The Cider House Rules,' 'Wonder Boys,' and 'The Great Gatsby.'  The three Spider-Man films directed by Sam Raimi foreshadowed the current trend of blockbuster films based on superhero comic book characters. 
The first Spider-Man film alone grossed more than $820 million at the box office, followed by Spider-Man 2 ($784 million), and Spider-Man 3 ($890 million). Tobey became one of the world's highest paid actors in the 2000s as a result of the success of Spider Man, with single movie paychecks routinely exceeding $15 million. Maguire has mostly done smaller films since then, and these three films account for the majority of his box office earnings as a leading man.
Early Life
Tobey Maguire was born on June 27th, 1975 in Santa Monica, California. Maguire's father worked as a construction worker and occasionally as a cook, while his mother worked as a secretary before becoming a producer-screenwriter. Tobey Maguire's parents were not married when he was born; they later married but divorced in 1977, forcing Maguire to grow up in different cities, bouncing between both parents and other relatives.
His introduction to the industry came early, possibly as a result of his mother Wendy, who worked as a screenwriter and film producer, but Maguire has stated that his original ambition as a child was to be a professional chef (his father Vincent worked as a cook).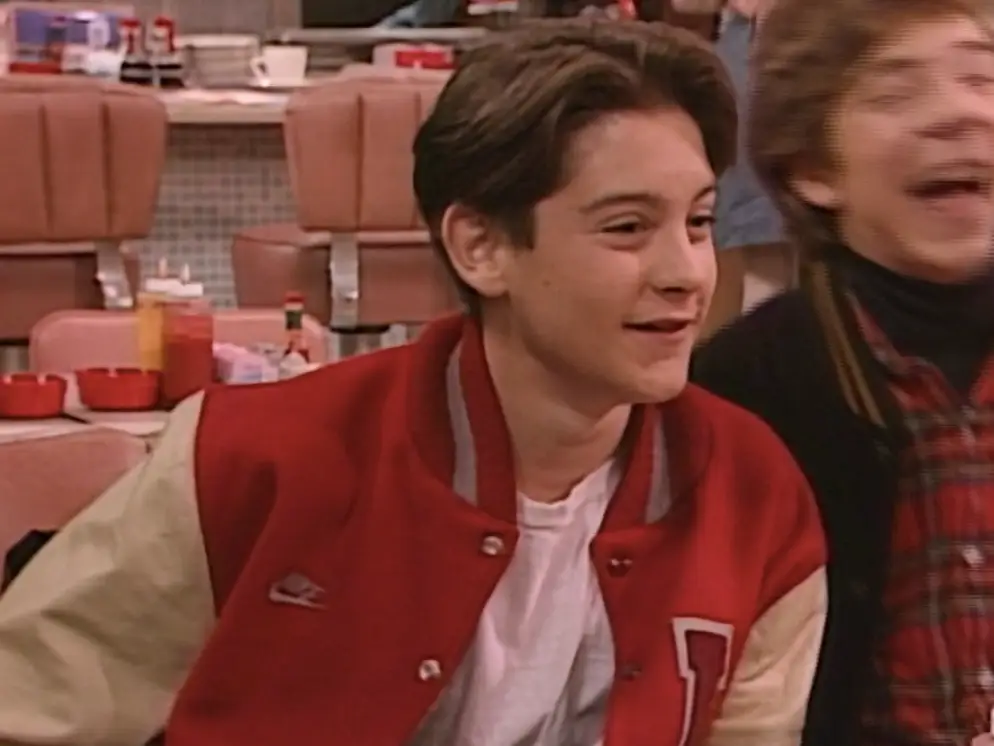 When he expressed a desire to enroll in a home economics class in sixth grade, his mother paid him $100 to enroll in drama instead, wishing him to follow in her footsteps. To say the least, the hundred dollars paid off, as Maguire pursued acting even after dropping out of high school and went on to achieve fame in the field.
Tobey Maguire Career
Maguire's acting career began when he was 14 years old, in 1989. For the next few years, his boyish appearance led him to specialize in significantly younger roles, including a variety of television commercials as well as shows such as Walker, Texas Ranger, Roseanne, and the short-lived FOX TV series Great Scott! Maguire became friends with a young actor named Leonardo DiCaprio during this early stage of his career, and the two formed a kind of professional pact to help each other get work.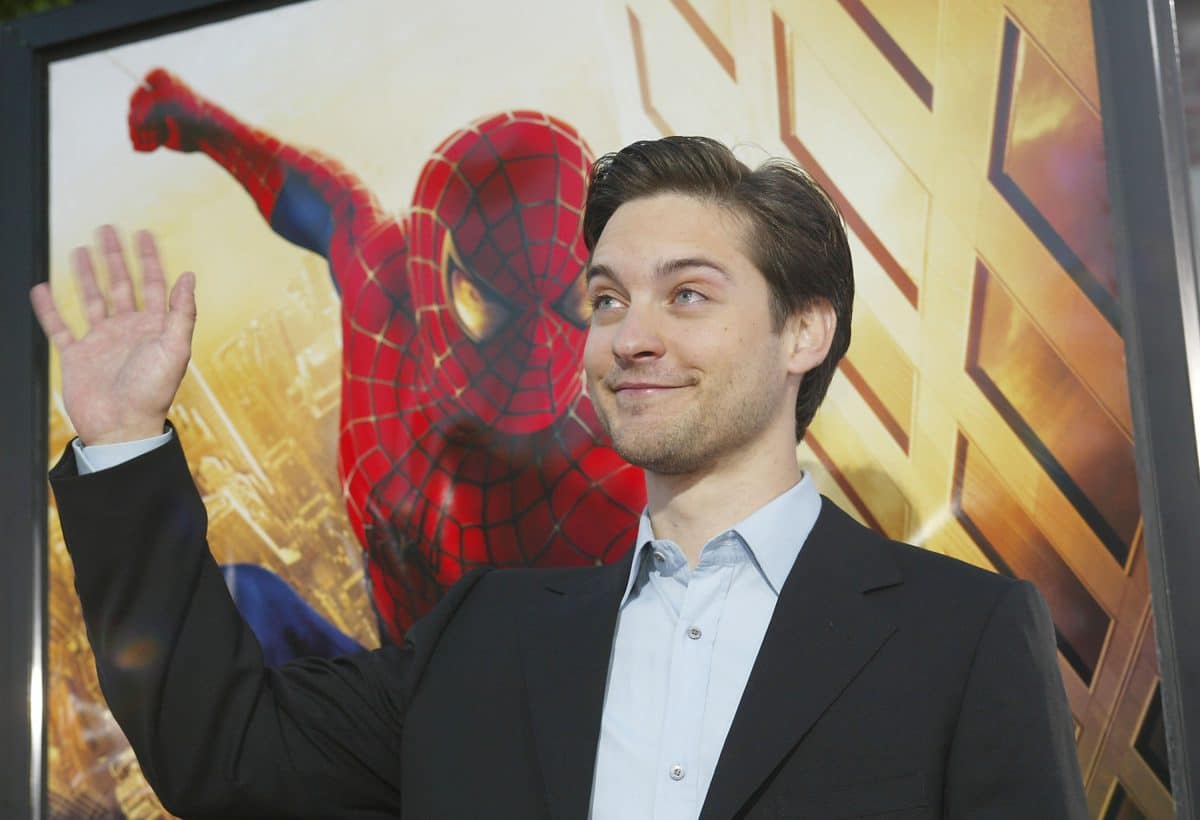 This agreement paid off handsomely for Maguire, beginning with a guest appearance on the 1990 TV series Parenthood, in which DiCaprio starred. This Boy's Life, released in 1993, featured a similar casting dynamic. Tobey Maguire was cast in a leading role in the film 'Empire Records' in 1995, but he dropped out due to alcoholism issues.
In the year 2002, he received his biggest break in his career when he was cast in the role of Spider-Man in the eponymous film. The film was a huge success, spawning two sequels, 'Spider-Man 2' and 'Spider-Man 3' in 2004 and 2007, respectively.
Tobey Maguire went on to star in the 2009 film 'Brothers,' co-starring Jake Gyllenhaal, and his performance as a prisoner of war earned him critical acclaim. He again co-starred in Baz Luhrmann's 'The Great Gatsby' with Leonardo di Caprio in 2013, and he followed it up with 'Pawn Sacrifice' in 2014, in which he played chess legend Bobby Fischer.
Tobey Maguire's Salary Insights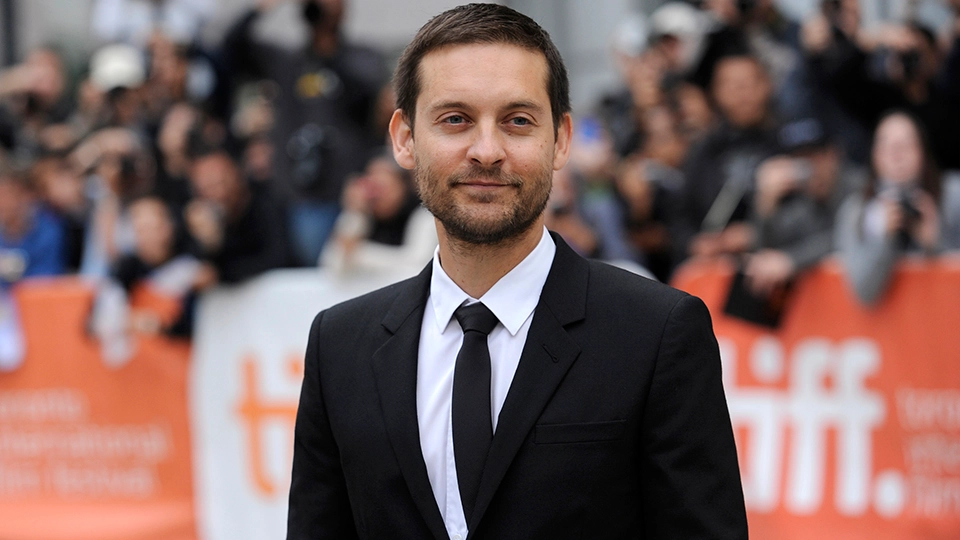 Tobey's biggest big-screen paydays have come from playing Spider-Man, as one might expect. In 2002, he was paid a respectable $4 million to play the superhero, but for the sequels, he was paid significantly more – in Spider-Man 2, he negotiated a salary of $17.5 million, plus 5% of the film's box office gross. Then, for the final installment, Spider-Man 3, he received a slightly lower salary of $15 million but an even larger cut of the backend, at 7.5 percent. Another big payday for Spider-Man was the $12.5 million he got for Seabiscuit.
Real Estate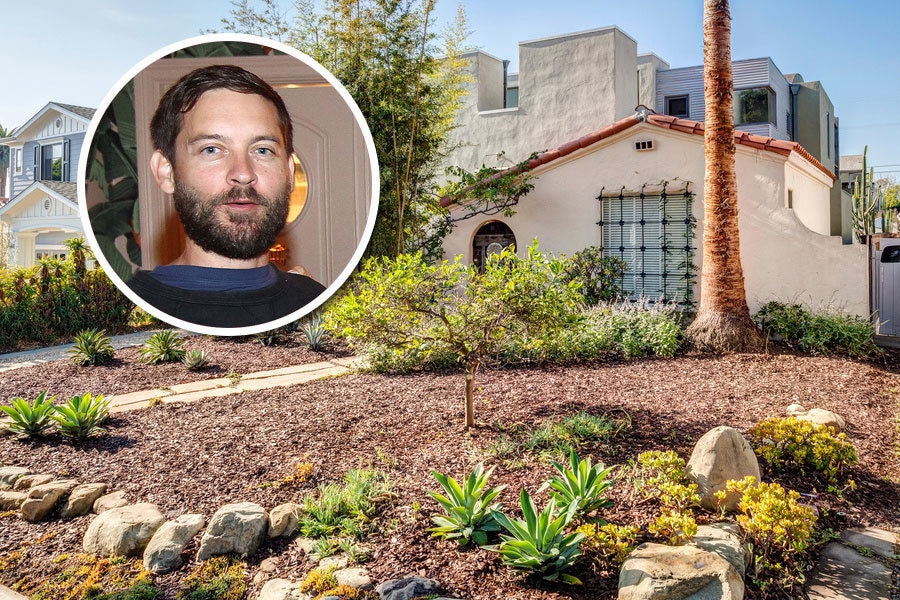 Tobey Maguire reportedly spent $6.9 million on a 3,526-square-foot mansion in the Brentwood neighborhood of Los Angeles in 2019. In previous years, he made other celebrity real estate headlines by listing a vacant lot in Brentwood in 2018 and selling a small compound in Santa Monica to "Million Dollar Decorator" Kathy Ireland for $3.325 million in early 2017. And the year before that, he was said to have paid $13 million for another Brentwood property "on spec."
Tobey listed a home in West Hollywood, California for $4.2 million in October 2020. Two years ago, he paid $3.4 million for the house.
How Much Tobey Earned Through 'Spider-Man: No Way Home'?
Previously, the Spider-Man films had never been linked, but No Way Home changed that. It not only paid homage to the first two actors to play the iconic hero, but it also linked their universes. Fans were ecstatic to see three Spider-Mans instead of just one, and it featured some of the greatest Spider-Man villains to ever grace the big screen.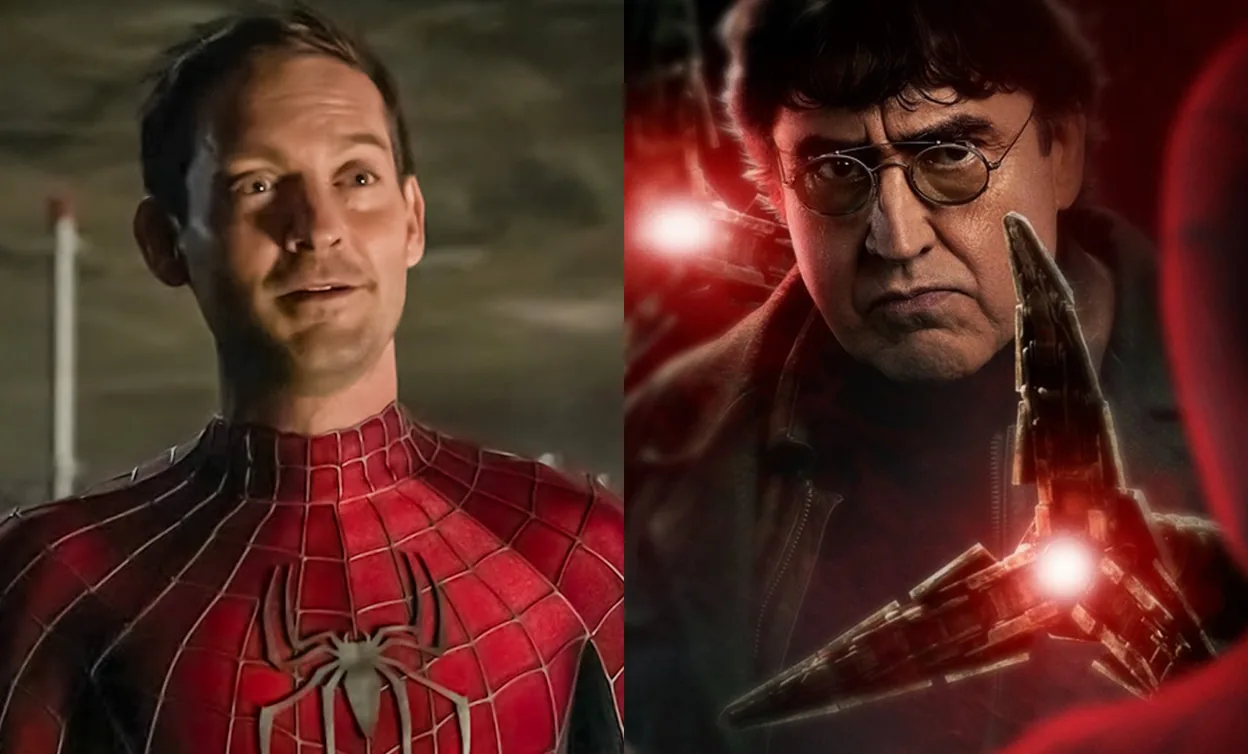 Despite the fact that Maguire was not the main Spider-Man in this film and only appeared for about 30 minutes, according to Distractify, he made a lot of money for his role. According to reports, Tobey Maguire earned $1 million for Spider-Man: No Way Home. Fans were overjoyed to see Maguire return.
Tobey Maguire Inspiring Quotes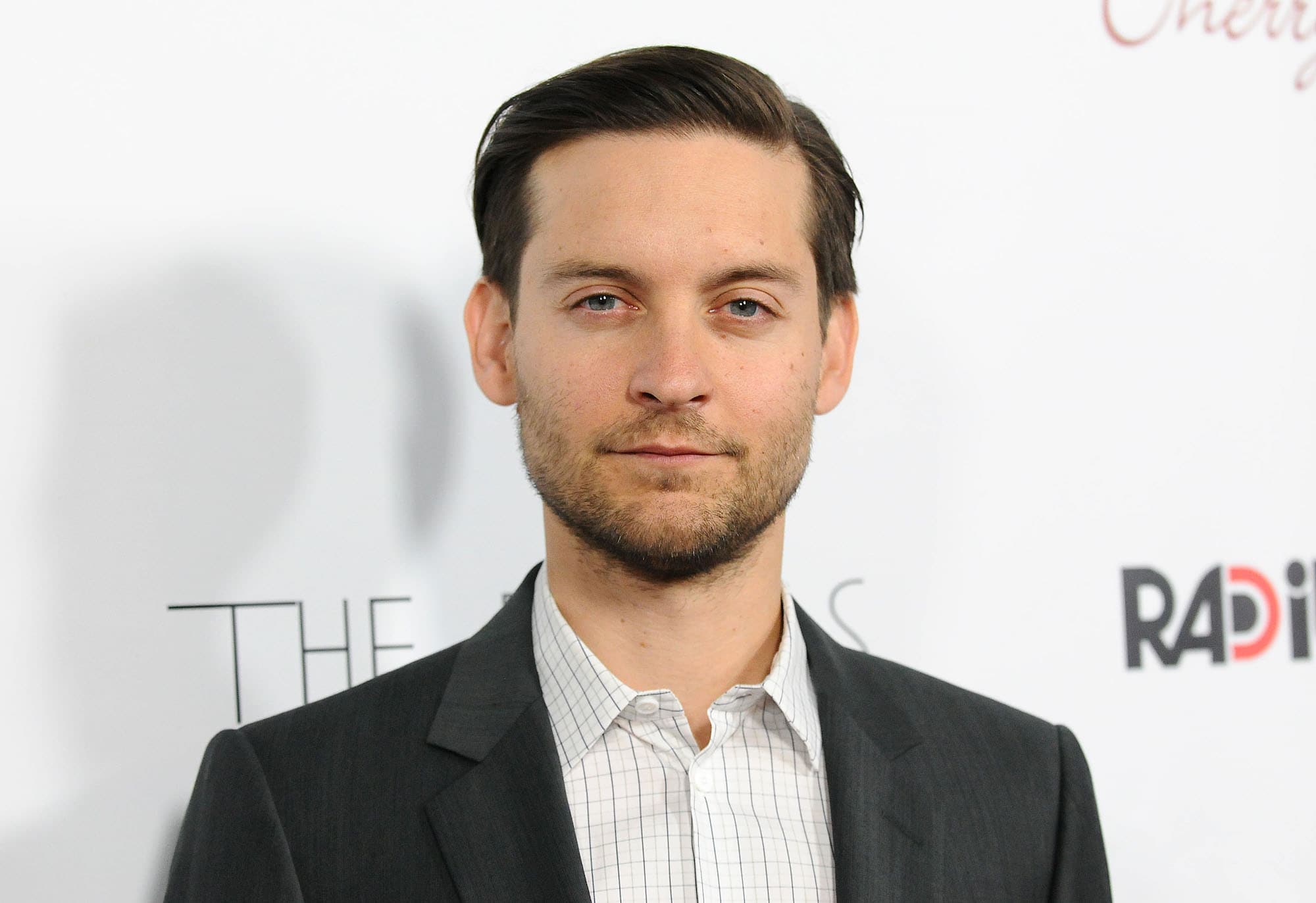 "There are so many things I want to do. I want to work with great filmmakers, great actors, great scripts. And there's no reason for me to do anything short of that because I'm 24, I don't have a family, I don't need to make tons of money, and I'm not dying to get famous." – Tobey Maguire
"I just try to try to keep an attitude that I don't know what I'm doing. Not to the point where I'm beating myself up, but I just go in thinking that I have a lot to learn. And I hope I still have that attitude 30 years from now." – Tobey Maguire
"If you're sitting in the audience, you probably can't see the preparation and work that goes into creating a great scene or a great part, but I can assure you that a good film depends on a lot of different things falling perfectly into place." – Tobey Maguire
"The most attention I get is in a book store or video shop when I go to the foreign film section. Sometimes that can be fun, but usually, those women want to talk about philosophy or something very dense. It's not like they're tearing off my shirt, you know." – Tobey Maguire
"To me, the whole idea of fame and I think it can be a real test of somebody, of who they are. You know, 'cause some strange things happen. I've seen some peculiar things as far as a person just living their life." – Tobey Maguire
Conclusion 
Tobey Maguire continues to excite his fans in the recent 'Spider – Man No Way Home' after his blockbuster hits in Hollywood. In this article, we discussed Tobey Maguire Net Worth, Career, His Salary Insights, His Income From "No Way Home" and some of the Tobey Maguire Inspiring Quotes. Let us know in the comment section if you have some other insights about Tobey Maguire. Hope you liked reading this article.
Also Checkout: Elle Fanning Net worth- Early Life, Career, Personnel life, Recognitions, Quotes, Unknown Facts