Do you enjoy pizza as much as We do? The phrase "pizza" can make anyone's mouth water.
Let's face it, we're all pizza fans. Pizza is one of the most beloved foods on the planet. Since its origin in the 18th century, pizza has seen several changes in recent decades, most notably the construction of opulent pizzas using rare ingredients.
Pizza, one of the most popular dishes in the world, can now be available in virtually every country, in a variety of intriguing forms, and with a variety of various ingredients put together to create a great pizza for everyone.
It's rather simple to come up with novel pizza combinations, which is why many chefs throughout the world have attempted to make the ideal pizza. The world's most expensive pizzas feature magnificent embellishments such as truffles, caviar, and even gold and diamonds, which may make their price seem a little absurd.
Have a look at our list of some of the Most Expensive Pizzas in the World –
1. Louis XIII – $12,000
The Louis XIII is the most expensive pizza in the world, costing a stunning $12,000. The pizza, which is named for a 17th-century French ruler, is 20 cm in diameter and produced with the best ingredients. The basis of the pizza is made with organic Arabic flour and Murray River pink salt, and it takes three days for the dough to settle. Mozzarella, seven varieties of cheese, three types of caviar (Oscietra Royal Prestige, Kaspia Oscietra Royal Classic from the Iranian coast, and Kaspia Beluga), and a lobster from Norway round out the dish.
2. Pizza for Lovers – $8,180
Due to the link with Valentine's Day, the "Pizza for Lovers" at Favitta's Family Pizzeria in Henrietta, New York, close to Rochester, is a brilliant marketing idea, but the business appears to have closed in 2008, therefore we assume that not many slices were sold. Aside from being a standard pizza, the heart-shaped pizza was studded with diamonds, a diamond ring, and a bottle of Dom Perignon. The proprietors most likely anticipated couples getting engaged at their restaurant and devised the ideal method to pop the question.
3. The Miss Verdun – $4,250
The Miss Verdun from Montreal's Mazzou Pizza came close to breaking the Guinness World Record, but fell short. Despite missing out, it is still regarded as one of the most costly pizzas in the world. White truffles, lobster, caviar, and 24-carat gold flakes are on this pizza. This pizza is available at Mizzou Pizza in Verdun, Montreal. Customers will be treated to a personal chef cooking the pizza on the spot, as well as a performance by the restaurant's chamber orchestra, as part of the expensive price tag.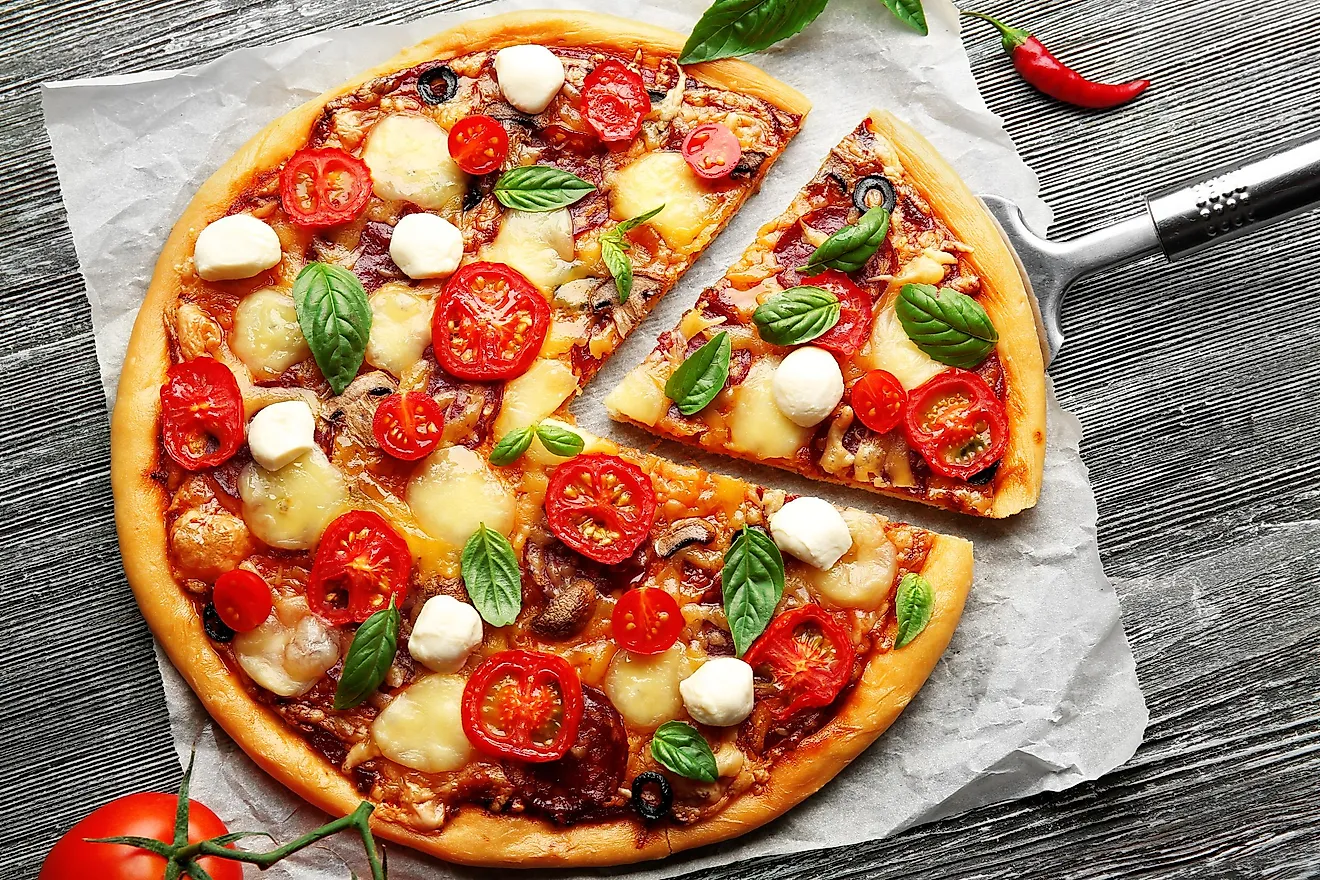 4. Pizza Royale 007 – $4,200
A pizza inspired by the great spy James Bond was developed by the Domenico Crolla Restaurant in Haggis, Glasgow, UK. The pizza measures 12 inches in diameter and has some of the world's most costly ingredients, including caviar steeped in Dom Perignon, Scottish smoked salmon, lobster marinated in 100-year-old cognac, deer medallions, high-quality prosciutto, and vintage balsamic vinegar. Mr. Crolla reportedly created the pizza to raise money for the Fred Hollows Foundation, and the topping is 24-carat gold flakes.

5. Nino Bellissima – $1,000
The Nino Belissima from New York's famed Gino's restaurant is definitely a piece of beauty, staying up to its "Bellissima" moniker. And lovely things (in this example, food) can be costly at times. A 12-inch thin crust, two lobster tails, and six varieties of caviar are included in the Nino Bellissima, which costs $1,000. Gino's, which has been providing traditional Italian cuisine since 1945, created this $1,000 pizza. After seven decades on the Upper East Side, the restaurant relocated to its current home in Bay Ridge.
6. The C6 – $450
The C6 from Steveston Pizza is made out of Lobster Thermidor, black Alaskan cod, smoked salmon, tiger prawns, and Russian Osetra caviar, and is considered the most exquisite seafood pizza to date. Russian Osetra is regarded as one of the most costly caviars in the world. Steveston Pizza, located in Richmond, British Columbia, Canada, is a hidden treasure among Canada's many pizza parlours and has become a popular destination for travellers visiting the region. Steveston is also a popular fishing community, with over 600 boats moored there.
7. Gordon Ramsay's Pizza – $250
This pizza is named after the famed chef and may be found in the chef's renowned London restaurant, Maze. This pizza was included in the Guinness Book of World Records for a long time as the world's most costly pizza, however it currently ranks seventh on our list. The pricing shown above is based on the number of truffles you want on it. This pizza is topped with Italian onion puree with white truffle pasta, buffalo mozzarella, fontina cheese, pancetta, fresh herbs, and cep mushrooms, in addition to the truffles.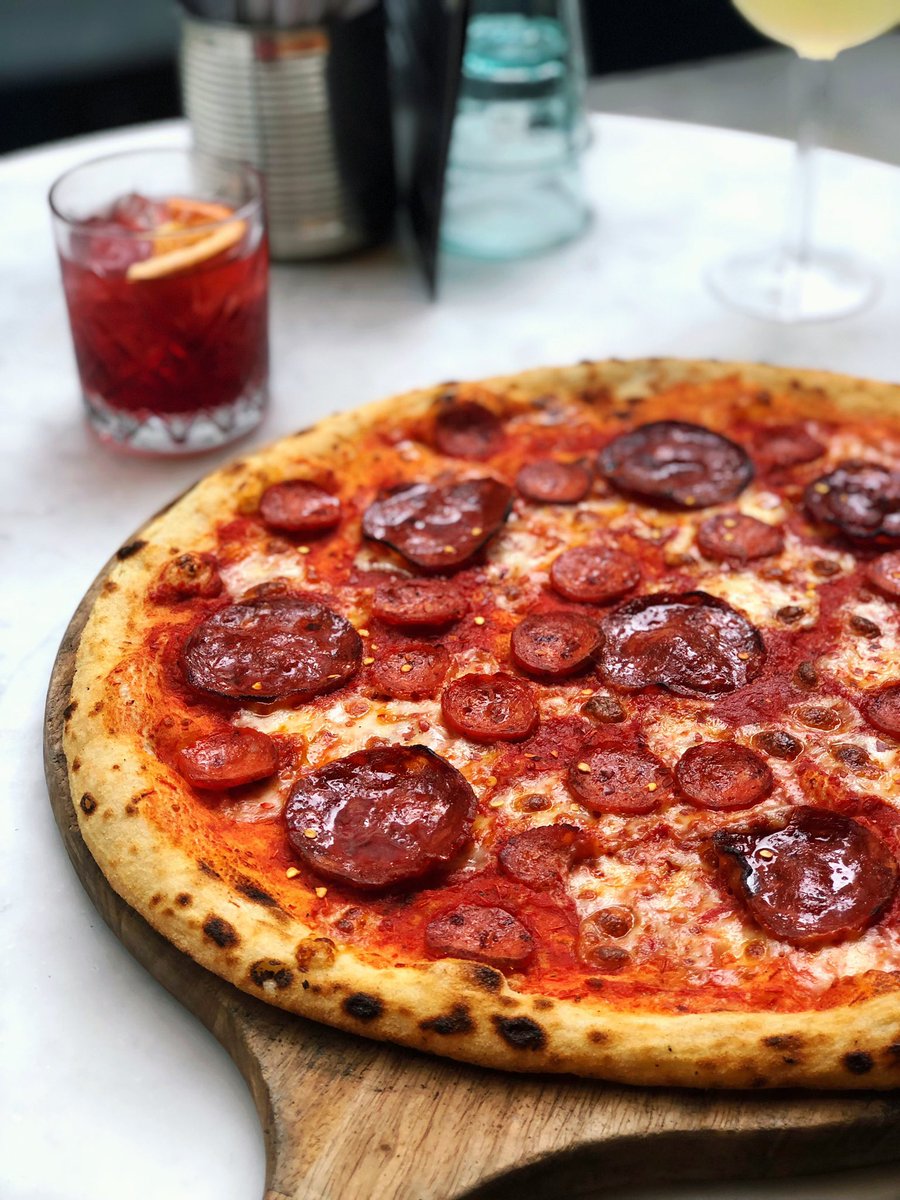 8. Triple Mille-Feuille Pizza – $140
Although Domino's is known for delivering low-cost pizza, it has also experimented with higher-end options, such as the Triple Mille-Feuille pie. The Triple Mille-Feuille, dubbed the "Ultimate Domino's Pizza," costs $140 and has three layers of thin, ultra-crispy crust with a lot of cheese packed in between. When delivered to clients, it even comes with a "heavy" warning. This massive cheese pizza has been on and off the Domino's menu for years, yet it continues to remain popular in Domino's restaurants across Japan.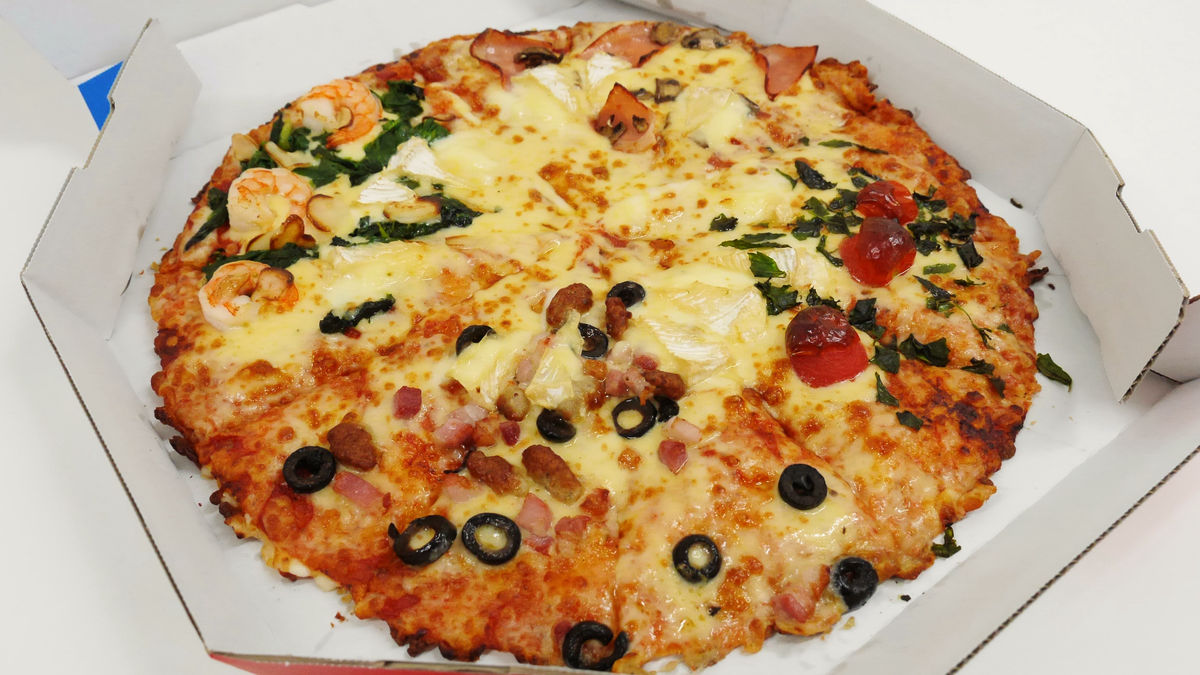 9. The Magic Gold – $108
Another restaurant in Canada, the Magic Gold, is also providing a pricey pizza. The pizza, which costs $108, is created by Toronto's Magic Oven restaurant and boasts 24-carat edible gold leaves. The Magic Gold is one of the healthiest pizza alternatives on this list because it is prepared with organic ingredients and is gluten-free. Magic Oven is one of Canada's most prominent organic food producers, having been created in 1997. It operates at numerous locations around the country and sells healthy pre-packaged meals.
10. Kobe Beef Steak Pizza – $66
This one doesn't have any gold or diamonds. The Kobe Beef Steak Pizza from Domino's in Japan aspires to be a high-end pizza thanks to the Kobe beef on top, which also lends the pizza its name. What is it about Kobe steak that makes it so special? Cows in the Kobe region are really fed beer and massaged, resulting in marbled, juicy, and soft meat. Aside from that, there are potatoes and onions on this pizza.