A costume is not complete without a piece of jewellery. It's a must-have accessory that adds flair and flamboyance to any regular outfit. The majority of women will feel naked if they are not wearing jewellery. A beautiful piece of jewellery around a woman's neck can enhance her beauty, express her good taste, and, if exquisite enough, her wealth. In this post, you will see some of the most expensive necklaces in the world.
Here is the list of Most Expensive Necklaces in the World-
1. Heritage in Bloom – $200 Million
With a price tag of $200 million, this extravagant necklace holds the world record for the most expensive diamond necklace. It was created in 2015 by Wallace Chan, a Chinese master jeweller. This masterpiece is made even more remarkable by the fact that it can be disassembled and then reassembled in 27 different ways.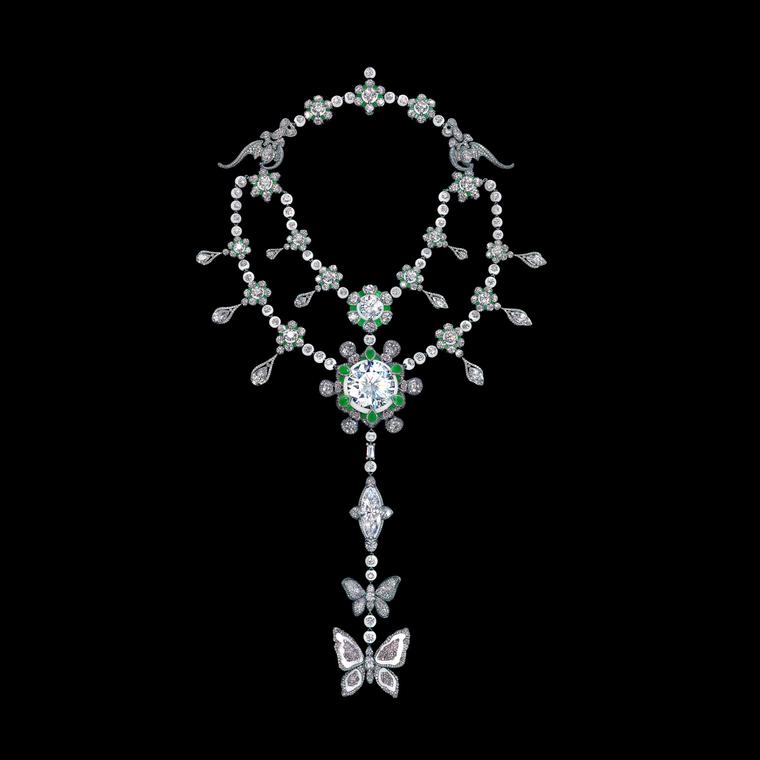 This gleaming luxury necklace has 19 additional completely colourless and internally flawless diamonds, 72 white mutton fat jades, 114 frosty green jadeites, and 600 pink diamonds. You'll be shocked to learn that this masterpiece took a team of 22 jewellers and 11 months to finish. The hefty piece of jewellery weighs almost half a pound.
2. L'incomparable – $55 Million 
L'incomparable comes in second place on the list of the world's most expensive necklaces. Until the Heritage in Bloom necklace arrived, it was thought to be the most expensive necklace. Mouawad, a Lebanese goldsmith, created this necklace. In the 1980s, a young Congolese girl discovered it in a discarded pile of mining waste.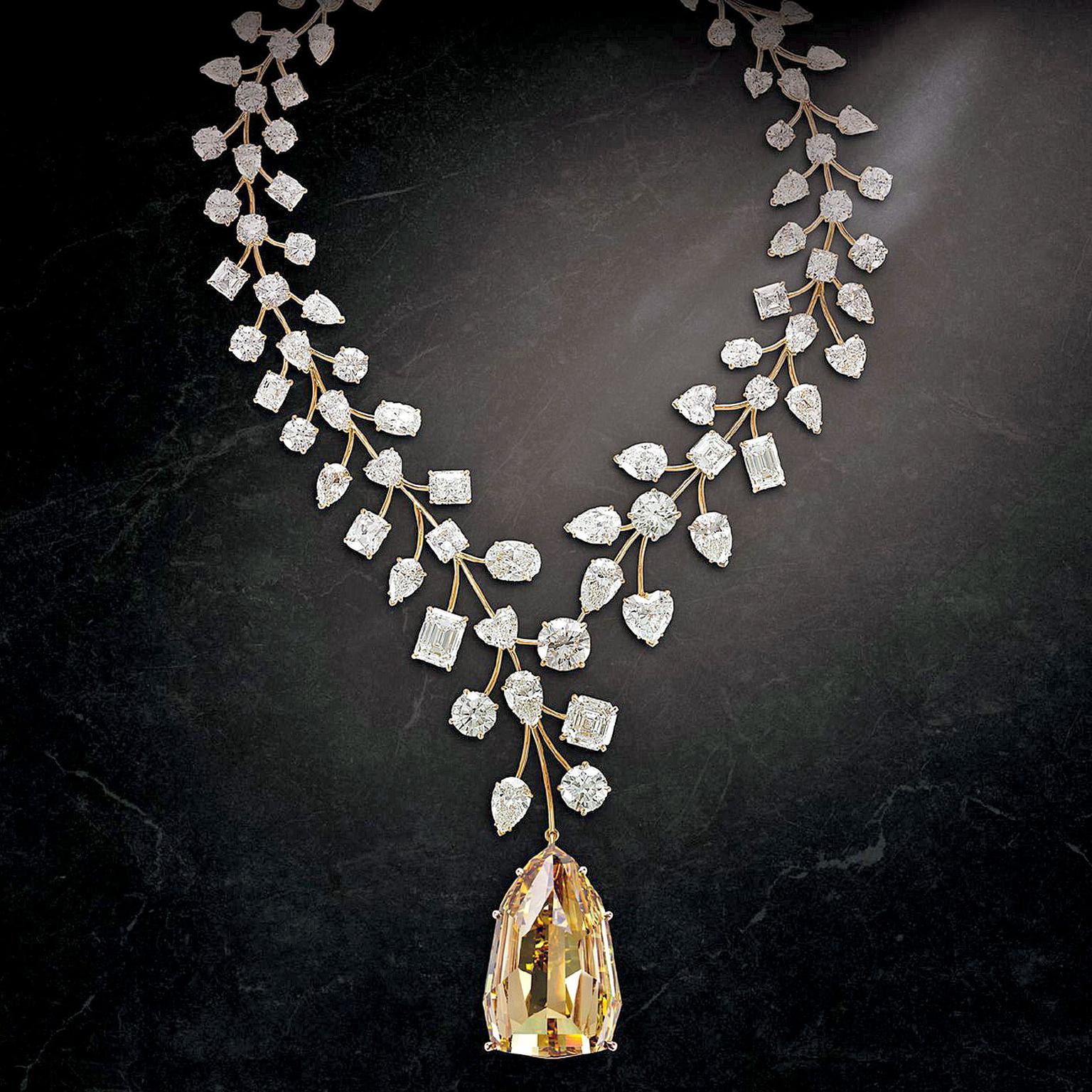 It includes 90 white diamonds and weighs 637 carats. The pattern resembles leaves on a little branch. The centre has 35 round diamonds, 27 pear-shaped diamonds, and nine heart-shaped diamonds among the 90 white diamonds. There are also five emerald-cut diamonds, five cushion diamonds, four oval diamonds, three Asscher-cut diamonds, and two radiant diamonds in the piece.

3. Heart of the Ocean – $20 million. 
The necklace is the world's third most expensive necklace. It's the world's most renowned necklace, and Kate Winslet wore a copy in the 1997 blockbuster film Titanic. The replica was worth $10,000, while the original is worth $20 million. It was designed by Harry Winston and features a magnificent and rare blue diamond weighing 15 carats.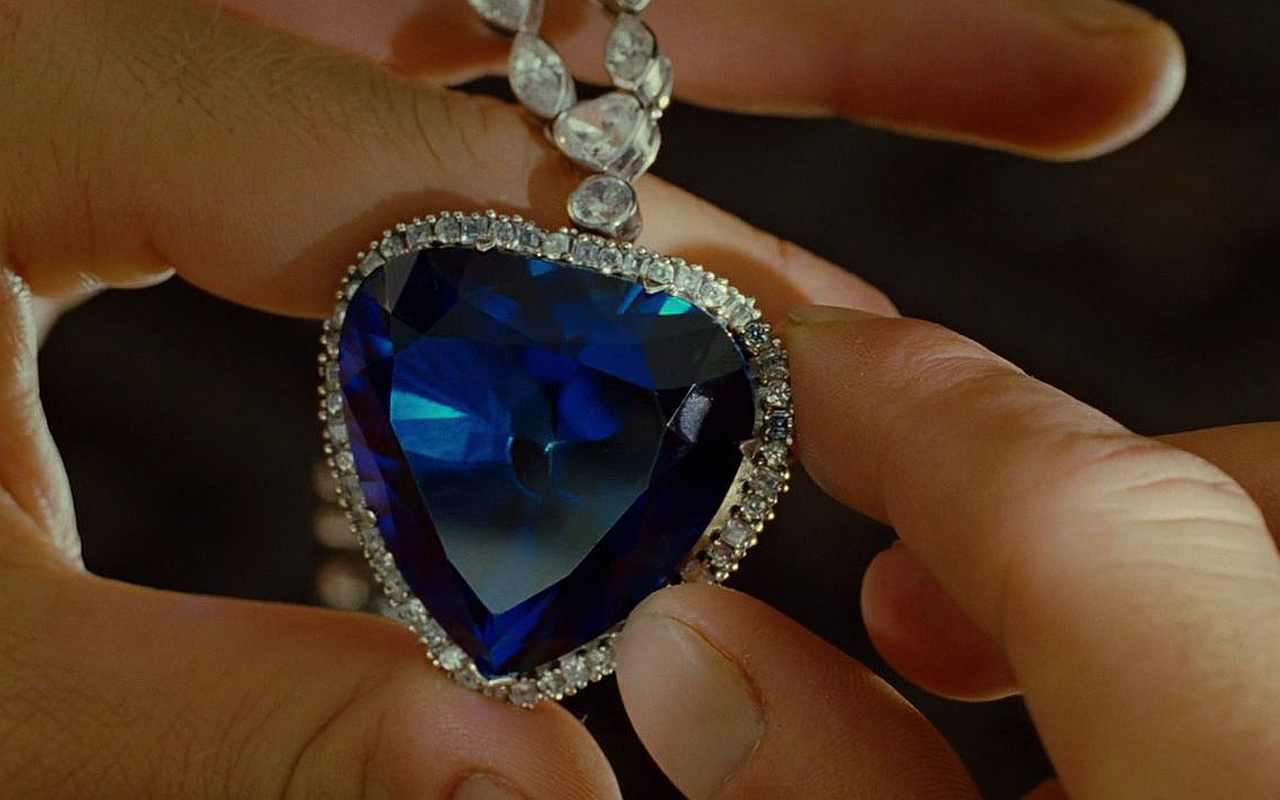 On a diamond-studded necklace, it has a large and magnificent blue diamond surrounded by little white diamonds. Gloria Stuart wore this gown to the Academy Awards in 1998. Many elements on this diamond necklace are identical to those on Louis XIV's Hope Diamond.
4. Garrard's Heart of the Kingdom Ruby – $14 million. 
Garrard, the world's oldest and most prestigious jewellery firm, created the necklace. This 40.63-carat heart-shaped Burma ruby, placed on a 155-carat diamond necklace, is the jeweller's prized possession. The exquisite necklace is constructed of rare diamond species. 
The deep blood pigeon-red hue of this masterwork is one of its most captivating aspects. This necklace has the added bonus of being convertible into a tiara. The cost is projected to be around $14 million.
5. Leviev's Vivid Yellow Diamond Pendant – $10 million. 
This rare gem was discovered in one of Leviev's mines by an Israeli diamond dealer, and it has been documented as one of the world's largest Ascher cut diamonds. 
He was able to sell the masterpiece for as much as $10 million. It comprises a 77.12-carat yellow diamond pendant hanging from a thread of white diamonds.
6. Christie's Diamond Necklace – $8.14 million.
Unlike other necklaces, this one is distinguished by tremendous fire and shine. This necklace's jewels are of the greatest grade. It was sold for $8.14 million to an unidentified buyer at a Christie's auction in November 2013, raising a total of $111.3 million. 
The exorbitant price is due to the 52 spherical diamonds lined up on a platinum chain. This necklace weighs 104.84 carats in total. Because of the shimmer, it appears really lovely and opulent. The diamonds utilised in this necklace are internally flawless and have exceptional cut, polish, and symmetry.
7. Etcetera's Burmese Ruby necklace – $6.4 million.
This necklace is thought to be the most expensive ruby-based necklace ever made. In November 2013, it fetched $6.4 million at a Christie's auction in Hong Kong. The necklace component resembles a lace collar and weighs 87.78 carats in total.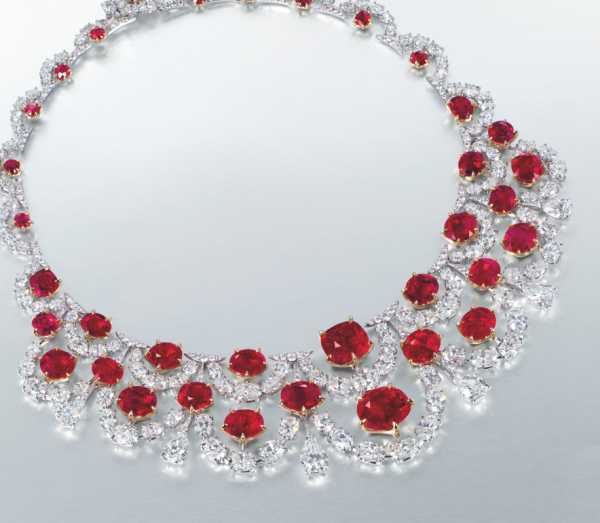 White pearls, oval diamonds, and rubies adorn it. Each ruby used in it is surrounded by diamonds, creating a wave as an extra luxury. It is regarded as one of the most expensive necklaces due to the presence of numerous precious diamonds.
8. Mrs Winston – $5.8 million.
This diamond necklace has 7.5 carats of high-quality white diamonds, the majority of which are pearls. The masterpiece necklace contains 207 diamonds in total. Its exquisite diamonds cascade down from a diamond band into the necklace's centre. 
At the bottom, three huge diamonds provide weight to the necklace and complete the flawless aesthetic of the jewellery. Because all of the diamonds are D, E, or F colour quality, this necklace is worth $5.8 million. During the 2013 Golden Globes awards event, it complemented Jessica Alba's gorgeous outfit.
9. The Red Scarlet – $5.1 million.
This item was created by the well-known jeweller James W. Currens. In November 2012, it was auctioned off for 5.1 million dollars at Christie's in Hong Kong. This opulent necklace boasts 26 oval-shaped pigeon-blood Burmese rubies ranging in weight from 1.27 to 5.38 carats. 
A cluster of pear-shaped and white marquise diamonds surrounds each ruby. The positioning of the rubies and diamonds is flawless, which adds to the overall appearance. The stones in the necklace are placed in white gold and platinum settings. It also has a rose design, which makes it a popular choice among many.
10. Christie's Diamond Pendant – $4.8 million.
The most costly necklaces in the world cost a lot of money. To possess one of these magnificent sculptures, you must be willing to spend millions of dollars. This is an investment worth making for the millionaires and billionaires out there. If they are beyond your financial range, you can just admire them.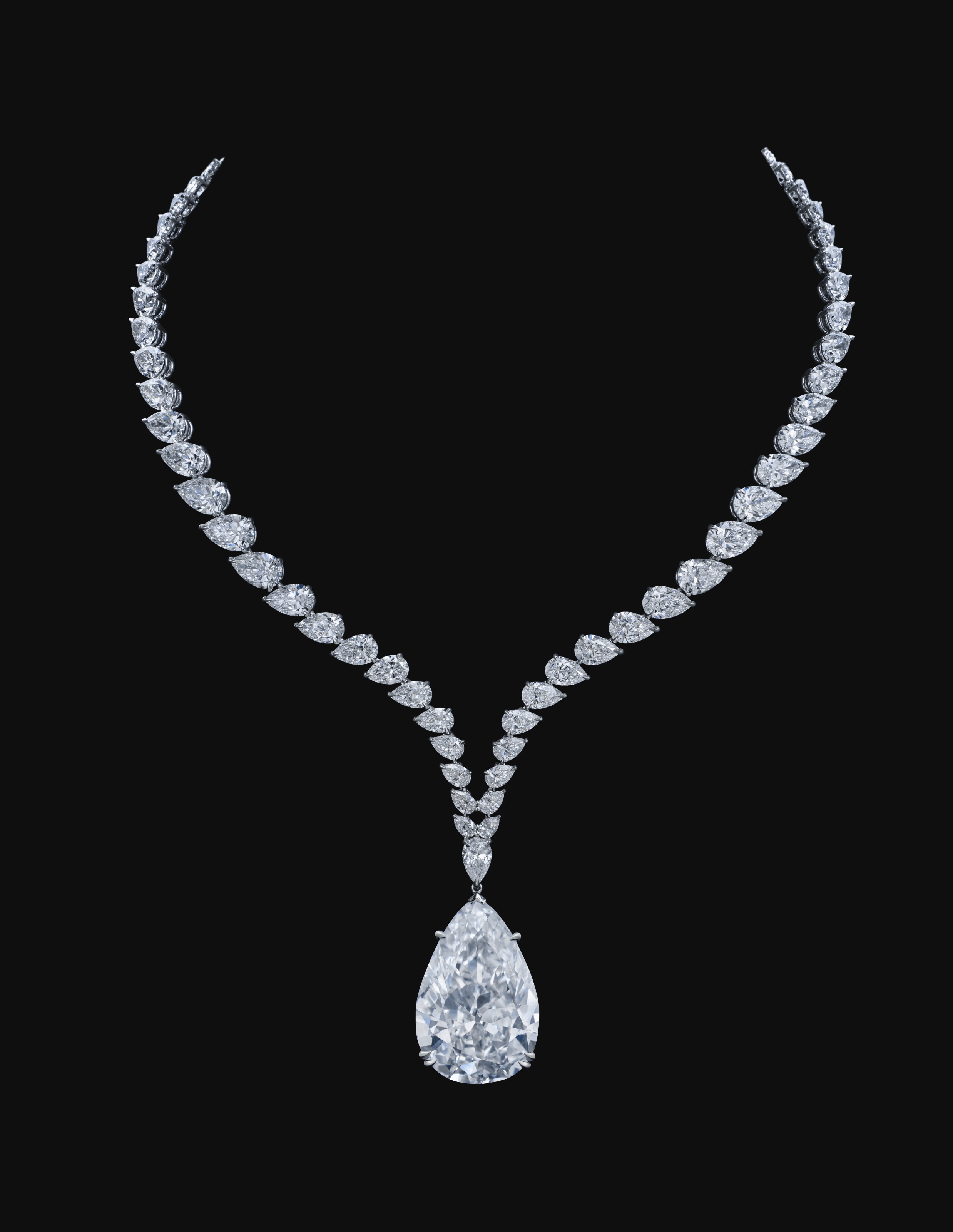 Tuko.co.ke produced an article about the world's top ten most costly lipstick brands. Lipstick is essential in the fashion world. When it comes to beauty and cosmetics, lipstick collections have completely changed the way women dress.