Lionel Messi is one of the most well-known names in football, and is largely recognized as one of the best players of all time. Let's see Lionel Messi Net Worth and Lifestyle.
Lionel Messi Net Worth: $600 million
Lionel Messi is an Argentine professional football player widely considered as one of the best in the world. Lionel Messi has an estimated net worth of $600 million. Lionel Messi made the majority of his money as a striker and winger for FC Barcelona.
On August 10, 2021, Lionel Messi's transfer from Barcelona to Paris Saint-Germain was confirmed. He also plays for the Argentina national team. During his time with Barcelona, Lionel Messi scored 672 goals in 778 appearances.
Lionel Messi is perhaps the highest-paid soccer player in the world, as well as one of the highest-paid athletes in general. Messi's record-breaking 2017 Barcelona contract pays him an annual base income of $110 million on average.
He also earns about $40 million per year through endorsements, putting his total annual earnings to around $110 million.
Lionel Messi is not a billionaire, despite what you may have read in some low-quality sites; by the end of his contract with Barcelona, he had earned more than $1.3 billion in endorsements. According to our calculations, he has earned around $900 million in salaries and $400 million in sponsorships.
He was dubbed a "billionaire" by several media outlets after they misread that amount. His next contract, which runs until the end of the 2020 season, will probably be one of the most lucrative in sports history, increasing his total earnings to $1.5 billion.
On August 5, 2021, Barcelona announced that it could not afford to re-sign Messi and that he would pursue offers from other clubs. Five days later, Lionel Messi announced his deal with Paris Saint-Germain.
Lionel Messi's new contract with Paris Saint-Germain pays him $75 million per year. A third-year extension option is included in the contract.
He was reportedly willing to accept a 50% pay cut to stay with Barcelona, but league rules stopped him from doing so. Despite league rules requiring that this ratio be 70 percent, Barcelona's pay would have accounted for 110 percent of the club's earnings.
Early Life:
Messi was born on June 24, 1987, in Rosario, Argentina. Celia Maria Cuccittini worked as a part-time cleaner, while Jorge Horacio Messi worked as a factory steelworker.
Rodrigo and Matias, his two older brothers, and Maria Sol, his sister, are close, and the family used to play soccer together all the time with their cousins Maximiliano and Emanuel Biancucchi, both of whom went on to play professional football. Messi joined the Rosario soccer club at the age of six and played for Newell's Old Boys.
When Lionel Messi was ten years old, he was diagnosed with a growth hormone deficiency, and his father could no longer afford to treat him. Newell's agreed to help, but afterwards changed their mind.
Carles Rexach, FC Barcelona's Sporting Director, offered to pay Messi's medical bills if he could come to Spain. In February 2001, Rexach drew up a contract on a napkin with Lionel's father's approval, and the family relocated to Barcelona.
They moved into an apartment near Camp Nou, the club's stadium. Messi missed his mother and siblings when they returned to Rosario, leaving him with his father in Barcelona.
Messi joined the Royal Spanish Football Federation after a year and was named to Barcelona's "Baby Dream Team," the club's most gifted group of young soccer players.
Also read – Top 10 Highest Paid Footballers in the World (2021)
Career:
Messi joined FC Barcelona when he was 16 years old and became the club's youngest player to score a goal. Messi led his team to the under-20 World Cup triumph at the end of the season. He helped Barcelona win the Champions League, La Liga, and the Spanish Super Cup in 2009.
Messi worked hard to develop his talents despite setting records at an early age. In 2012, he broke the record for most goals scored by a Barcelona player and became the club's all-time leading scorer. In addition, he set the record for the most goals scored in a calendar year.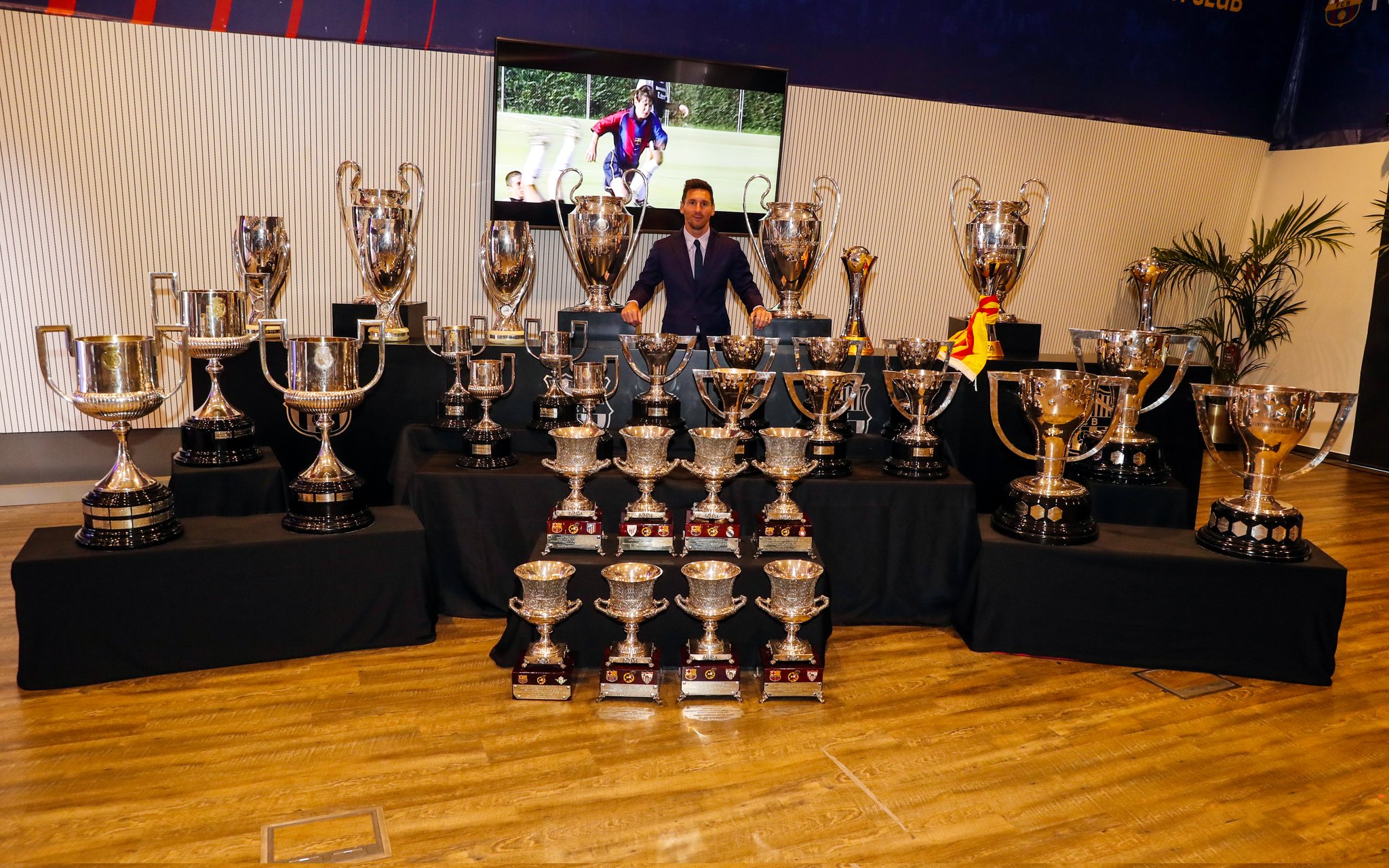 Messi began the 2017-2018 season by extending his goal-scoring streak. Despite being troubled by injuries in previous seasons, Messi has shown to be a crucial player for Barcelona.
In March, he became the second player in Champions League history to score his 99th and 100th goals. For the eleventh consecutive season, his efforts have led Barcelona to the quarter-finals. Messi has a net worth of $400 million USD in 2020, making him one of the best and wealthiest soccer players of all time.
Lifestyle:
Messi prefers to keep a modest profile. He has a Ferrari F430 Spider, a Maserati GranTurismo MC Stradale, and an Audi R8 Spyder, all worth hundreds of thousands of dollars. He is rumored to have paid $37 million at auction for the world's most expensive car, a 1957 Ferrari 335 Sport Spider Scaglietti.
Messi's principal abode is a mediaeval house with a view of the Catalan mountains in Castelldefels, 16 miles outside of Barcelona. He also has a zero-energy eco-house designed and built by Luis Garrido. Messi alone has spent $2 million on home improvements.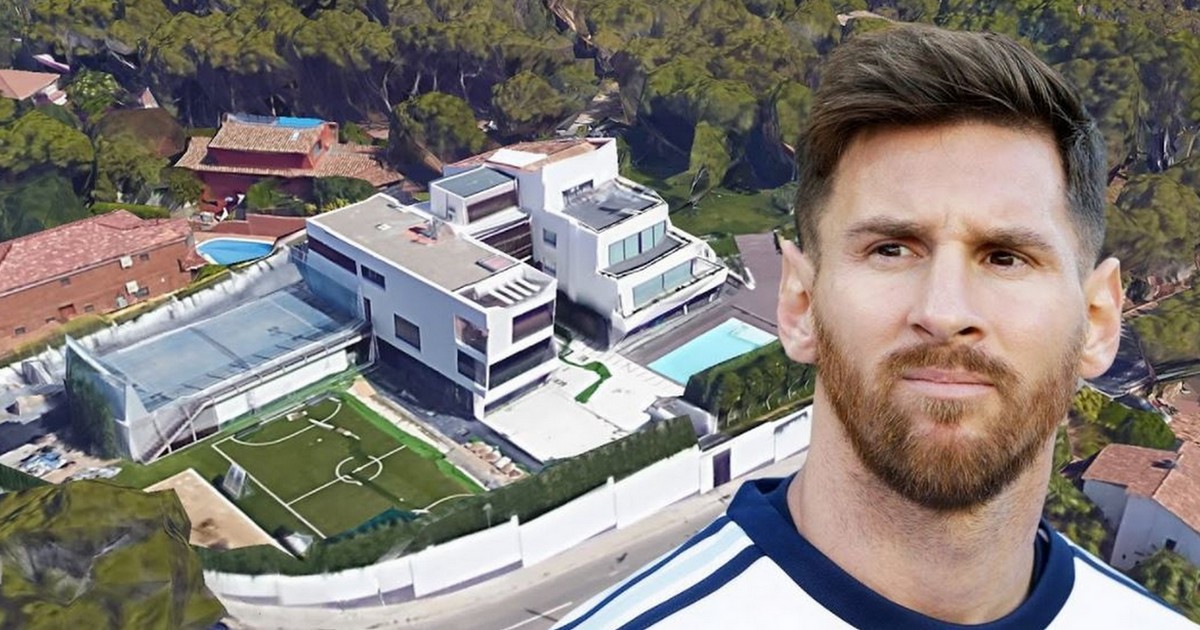 In his private jet, Lionel adores flying. There is a kitchen, two restrooms, and 16 seats that can be transformed into bedrooms on the plane. The plane is valued at $15 million. Messi and his family spend their summers on a yacht, which may cost up to $50,000 per week.
Famous Quotes of Lionel Messi:
"You have to fight to reach your dream. You have to sacrifice and work hard for it." 
                                       – Lionel Messi
"You can overcome anything, if and only if you love something enough."
                                       – Lionel Messi
 "Money is not a motivating factor… My motivation comes from playing the game I love."
                                        – Lionel Messi
"My ambition is always to get better and better."
                                        – Lionel Messi