Cristiano Ronaldo is regarded as one of the greatest football players of all time. During his storied career, the Portugal international has won the Champions League five times and the Ballon d'Or five times for his outstanding accomplishments. In this post, we have covered Cristiano Ronaldo Net Worth, lifestyle, career, early life and quotes.
Cristiano Ronaldo is the first name that comes to mind when we think of football. Cristiano Ronaldo has long been one of the game's most clinical goal scorers. He is unstoppable even at the age of 36 and is recognised as one of the greatest of all time.
Cristiano Ronaldo Net Worth : $500 Million
According to news estimates, Cristiano Ronaldo's career earnings have reached $1 billion, and he has a net worth of $500 million as of October 2021. The 36-year-old is now on a £480,000-a-week ($643,668) contract with Man Utd, bringing his annual wages to £25 million ($33.5 million).
Five Ballon d'Ors have boosted his value, and because of his football accomplishments, he has been able to earn additional money outside of the game, as many marketers have wanted him to be the face of their products. 
Early Life
Cristiano Ronaldo dos Santos Aveiro was born on the Portuguese island of Madeira on February 5, 1985. His father was a gardener and part-time equipment manager for a local soccer team, while his mother was a cook. Cristiano's family was not wealthy, and he and his siblings shared a single room. Cristiano's father added the name "Ronaldo" to his name in honor of Ronald Reagan.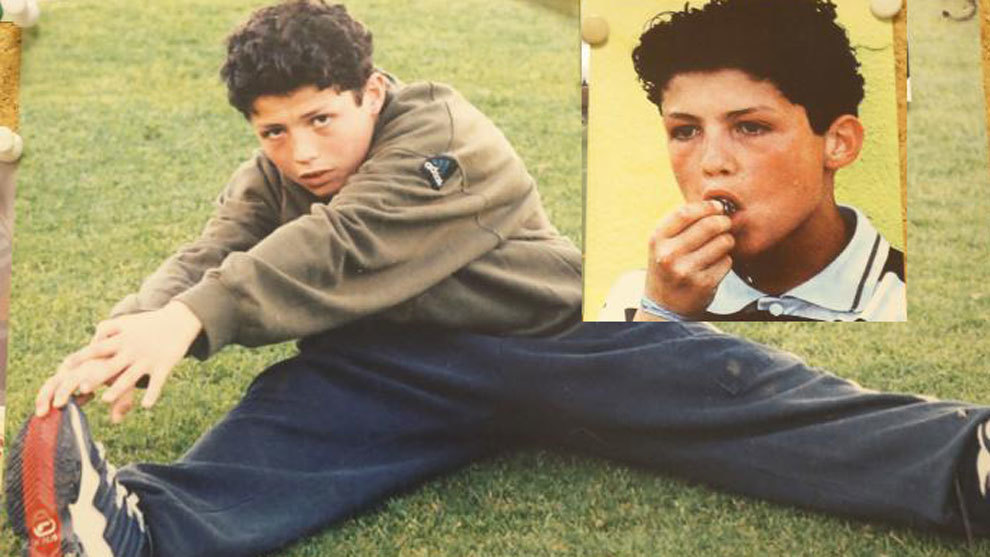 Cristiano has shown promise since he was a child, and at the age of 12, he had a successful trial with Sporting Lisbon, who recruited him as a youth player. He had dropped out of school at the age of 14 to focus solely on soccer. Ronaldo was expelled at the same time for hurling a chair at a teacher. It wasn't all plain sailing, though, as Cristiano eventually discovered he had a racing heart, which needed surgery. Ronaldo returned to training after undergoing heart surgery to regulate his heart rhythm.
Career
Cristiano Ronaldo made his first appearance for Sporting Lisbon's first team at the age of 17, scoring twice in a 3-0 victory. Manchester United boss Alex Ferguson became desperate to recruit the young star after Sporting defeated them 3-1 in 2003. At the start of the following season, Ronaldo joined Manchester United for a record-breaking sum for a youngster in English football. He made his Red Devils debut as a substitute in a 4-0 win, scoring his first goal with a free-kick.
Despite asking for a transfer in the 2006-2007 season, Ronaldo remained to play for Manchester United and developed his style of play. He scored over 20 goals and won the Premier League title during this season. The next season, he won the Champions League for the first time and scored 42 goals, setting a new club record. For the 2008-2009 season, Ronaldo stayed with the club for another year.
Ronaldo then moved to Real Madrid, his boyhood club, for a then-record-breaking transfer fee. Another club record was set when he scored in each of his first four games for the club. He scored 33 goals in his first season with Real Madrid. He became the first Real Madrid player to score more than 40 goals the following season.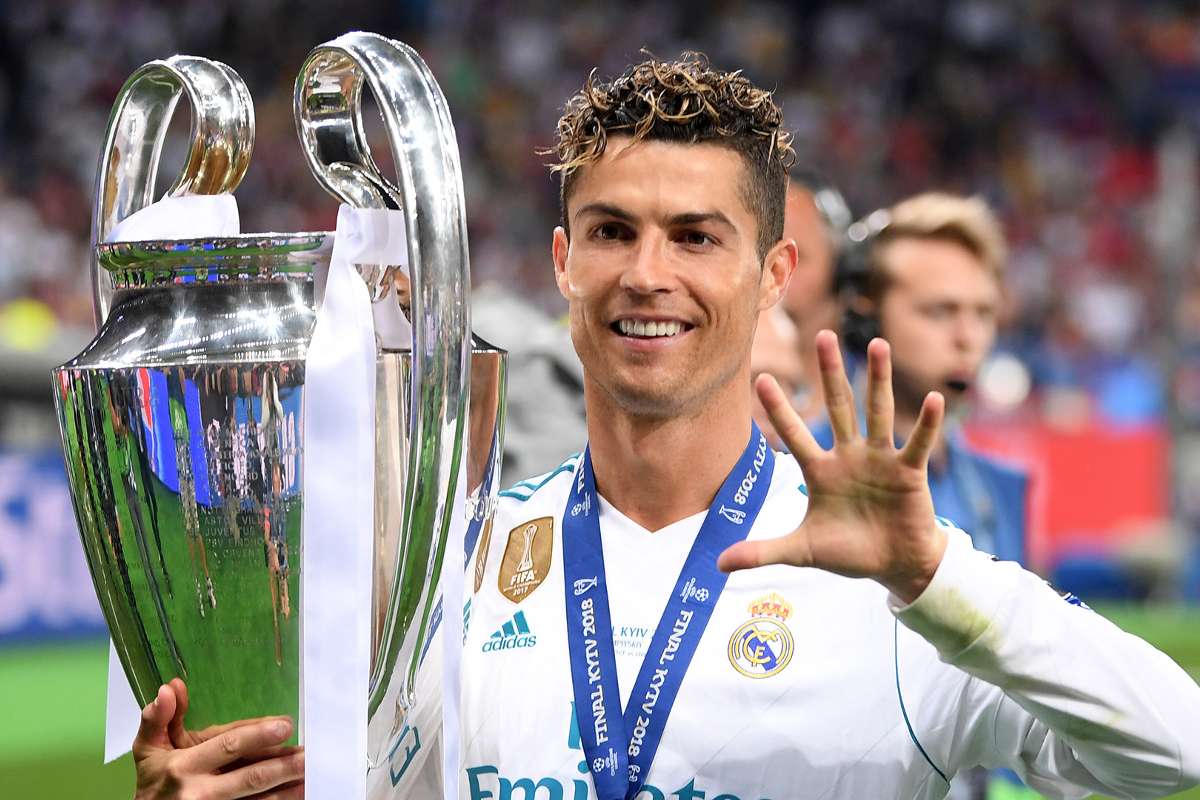 He broke his prior records the following year, scoring 60 goals in all competitions. He concluded 2013 with 69 goals, winning the Ballon d'Or for the first time after more years of success. Ronaldo left Real Madrid in 2018, having won numerous trophies and breaking numerous records.
He then joined Juventus, where he scored 21 goals and added 8 assists in his first season. Cristiano Ronaldo began his second season with Juventus in 2020. Ronaldo has also had a successful international career, winning the Euro Cup in 2016 as a result of his efforts.
Ronaldo has taken on a bigger leadership position in the Portuguese team, frequently displaying incredible levels of enthusiasm and devotion. Ronaldo departed Juventus in 2021, following a summer of intense talk about a probable transfer, to return to Old Trafford 12 years after his initial departure in 2009.
Awards and Trophies
Cristiano Ronaldo is regarded as one of the greatest soccer players of all time. He has won the Ballon D'Or five times, the highest award given to an individual soccer player. He has won the Golden Boot four times, which is awarded to the player with the most goals across all leagues. Ronaldo has received more of both of these awards than any other European player.
Ronaldo has won 29 trophies in his career as of 2020, including six league crowns, five Champions League victories, a Euro Cup victory, and a Nations League victory. In 2018, he became the only player in history to win the Champions League five times. Cristiano Ronaldo's goal-scoring record is also unrivaled. By the year 2020, he will have scored over 700 goals for both club and country.
Endorsements
He has endorsements from major companies such as Tag Heuer, Clean Haircare, Herbal Life, Nike, and others. Ronaldo has a contract with Nike that pays him $20 million per year for the rest of his life. His contract with Nike is estimated to be worth $1 billion over the course of his life. Until now, Cristiano Ronaldo's most notable sponsor has been Nike.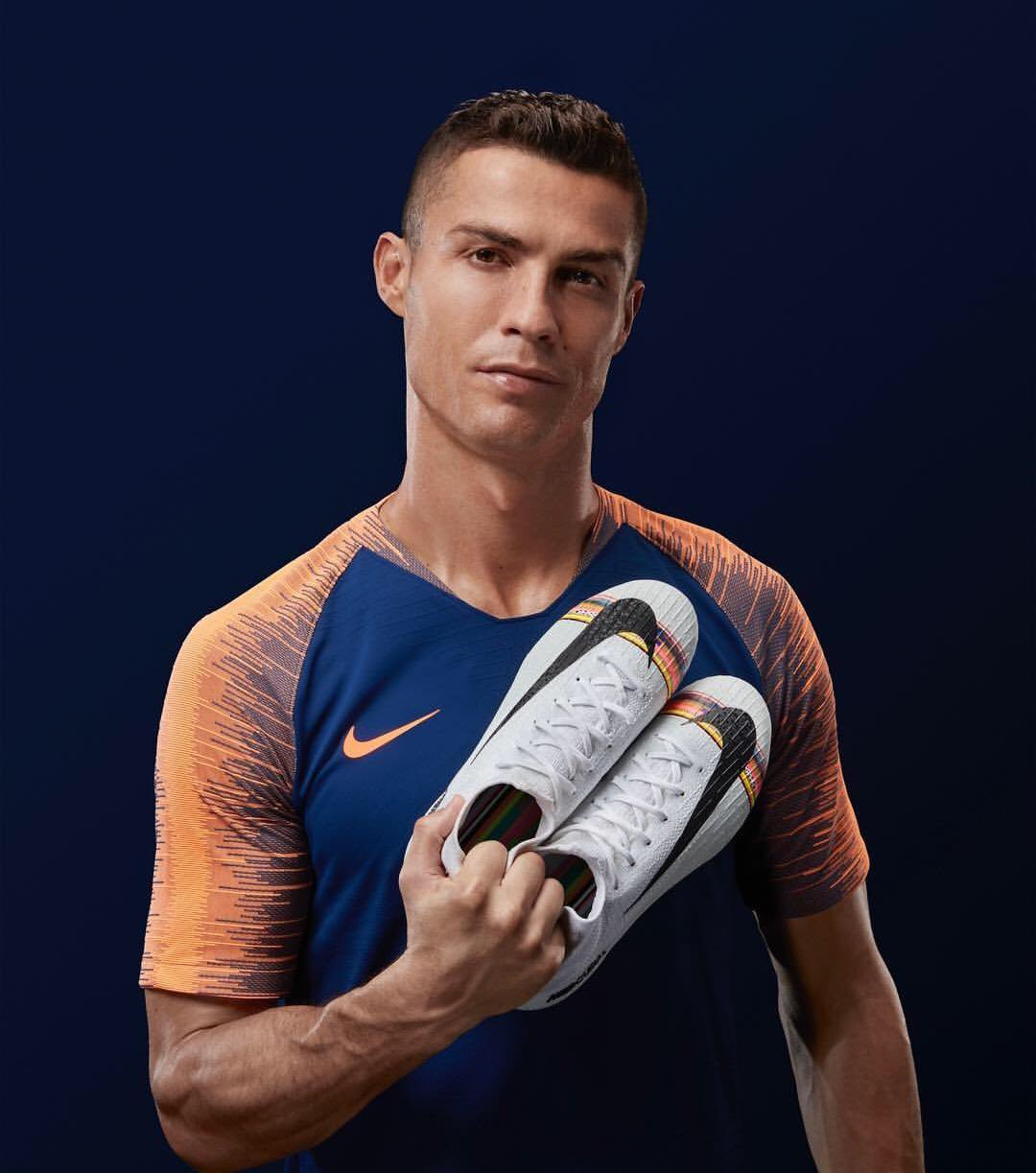 Although the US sportswear behemoth is whittling down its list of sponsored footballers, Cristiano Ronaldo remains the crown gem of the company's endorsement portfolio. Despite the lack of formal confirmation, word on the street is that Ronaldo and Nike have a lifetime contract, similar to the one that Nike has with NBA legend LeBron James.
Investments
Ronaldo has put a significant amount of money into his CR7 trademark. He began wearing CR7 underpants in October of 2013. Later, he invested in the CR7 brand, which included fragrances, footwear, shirts, gyms, a jeans firm, and restaurants. With Pestana Hotel Group, he invested around £54 million in the creation of Pestana CR7, a global hotel chain.
The Bugatti Chiron, Lamborghini Aventador LP 700-4, Aston Martin DB9, and, of course, his Ferrari collection, which includes a 599 GTO, F430, and a 599 GTB Fiorano, are among the Portuguese's many vehicles.
Ronaldo's private plane is a €57 million 2008 Gulfstream G650 with a kitchen, two bathrooms, and 18 seats that can be folded into nine beds. It is also the world's fastest private jet, with a top speed of 610 mph.
Charity Work
While Ronaldo's efforts to combat COVID-19 are commendable, he has also addressed a number of other worldwide challenges. He has served as an ambassador for Save the Children, UNICEF, and World Vision, all humanitarian aid organizations, over the years.
Ronaldo used his Twitter platform in 2015 to raise awareness to the tragic earthquake in Nepal, which left thousands of people homeless and without supplies. "Help the children affected by the #NepalQuake by supporting @SavetheChildren's relief efforts," he tweeted.
Throughout 2016, Ronaldo donated food and medical assistance to Syrian children. "A lot can happen in five years, but for some refugee kids, nothing has changed," he tweeted to raise awareness about Syrian children who are still suffering from the effects of the country's civil war. "Don't forget about them," advises the speaker.
Ronaldo also aided with the development of an app that allows fans to "snap a selfie" with the athlete in 2016. The app is free to download and a portion of the proceeds go to Save the Children.
Ronaldo donates to breast cancer research on a monthly basis after his mother Dolores Aveiro beat breast cancer in 2007. He also promotes blood donation by donating blood himself on a regular basis. In 2015, Ronaldo was crowned the World's Most Charitable Athlete for his efforts.
Famous Quotes by Cristiano Ronaldo
"Your love makes me strong. Your hate makes me unstoppable."
                                                       -Cristiano Ronaldo
"I feel an endless need to LEARN, to IMPROVE, to EVOLVE, not only to please the coach and the fans, but also to feel SATISFIED with myself."
                                                            -Cristiano Ronaldo
"I have my flaws too, but I am a professional who doesn't like to miss or lose."
                                                            -Cristiano Ronaldo
"I prefer other people to make judgments about the way I play and to characterize me, rather me describe myself."
                                                            -Cristiano Ronaldo
"Today there are opportunities that no one knows if they will come round again in the future."
                                                            -Cristiano Ronaldo
Also Read: 10 Most Expensive Shoes In The World: Luxury At Feet